If Paris looks like a movie set, many of its theaters are no exception, distancing themselves from generic multiplex chains. Regaled old beauties like the palatial Grand Rex, which was built by the French producer who brought Charlie Chaplin to France, still thrive. Small art-house cinemas decked in traditional red velvet, such as Studio 28, can be found in corners of nearly every arrondissement.
And in the last several years, a new wave of theaters has popped up that gives moviegoers an opportunity to appreciate film through the lens of modern luxury and nostalgia. Director Luc Besson's new EuropaCorp Cinémas at Aéroville serves action movies with a side of caviar, while the Katara Cinéma at Le Royal Monceau, Raffles Paris provides its guests with the quiet of a semiprivate screening room (plus buttery leather seats).
Here, some of the excellent places to take in the Seventh Art while you're in Paris.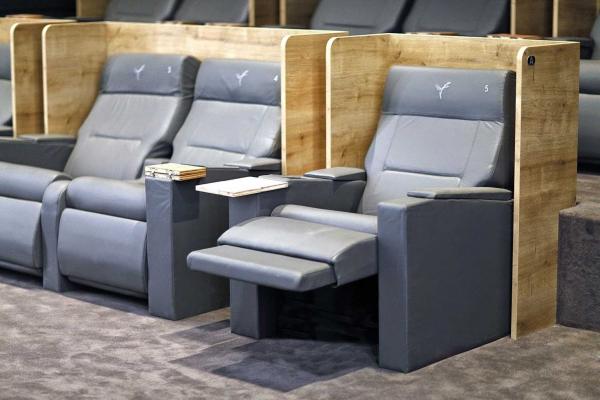 EuropaCorp Cinémas at Aéroville
Leave it to Luc Besson—the French director behind thrillers such asThe Fifth Element (1997) andTaken (2008)—to open the ultimate blockbuster multiplex. Located on the outskirts of Paris at the new Aéroville shopping mall, EuropaCorp Cinémas offers a First Class ticket that will land you a reclining leather seat with a tablet for ordering snacks like macarons and Petrossian caviar. Other screening rooms have plush blue couches on which you can lie back, enjoy the Dolby Atmos sound system and contemplate the wonderful dilemma of choosing between goat-cheese or truffle popcorn from the 16-plus flavors on the concessions menu. 30 Rue des Buissons; 33-6/49-90-19-50; europacorpcinemas.com.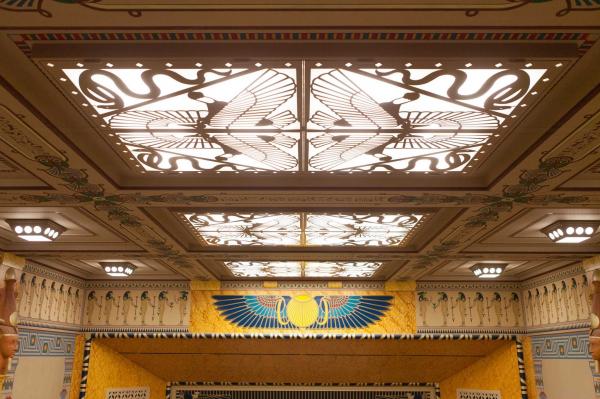 Le Louxor
Consider a break from vintage foraging at Marché aux Puces Saint-Ouen de Clignancourt market to marvel at nearby treasure Le Louxor. Originally built in 1921 as a silent cinema, the theater reopened in 2013 after more than two decades of disrepair (and a brief, scandalous stint as a nightclub). A $33 million restoration project revived its colorful, tiled, neo-Egyptian façade and three screening rooms, the highlight of which is the ornate Salle Youssef Chahine, a gold-painted masterpiece with hieroglyphic motifs and an Art Deco skylight. 170 Blvd. de Magenta; 33-6/44-63-96-96; cinemalouxor.fr.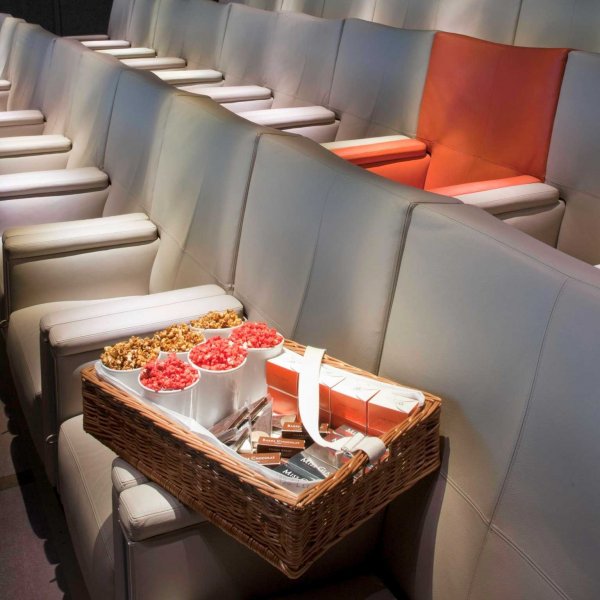 Katara Cinema, Le Royal Monceau, Raffles Paris
Hidden away in the Philippe Starck–designed Le Royal Monceau, Raffles Paris is the minimalist Katara Cinema, a 99-seat theater that was previously reserved for private screenings. Since the launch of its Sunday Night Film Club earlier this year, anyone can book a spot in front of the 23-by-10-foot screen to watch classics like Gone with the Wind. Guests are greeted with a glass of Champagne and caramelized popcorn from pastry chef Pierre Hermé; for a bit extra, make it a dinner-and-a-movie package at La Cuisine, the hotel's Michelin two-star restaurant. 37 Ave. Hoche; 33-6/42-99-88-04; leroyalmonceau.com.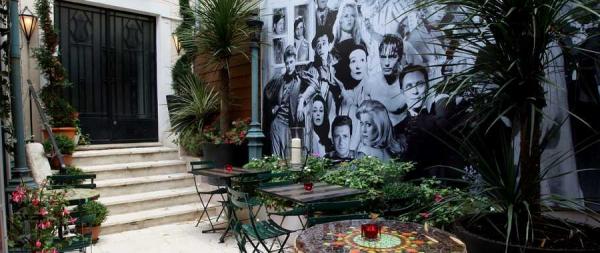 Studio 28
You might recognize Studio 28 and its velvet seats from a cameo in 2001's Amélie, but the little art-house theater's history stretches back much further. Jean Cocteau—who designed Studio 28's surrealist candelabra light fixtures himself—once called it the "cinema of masterpieces, and the masterpiece of cinemas." Today a visit to see its playful red front steps perched on a steep street in Montmartre also means a chance to peruse the lobby, which is filled with vintage movie posters and memorabilia from classic film stars like Jeanne Moreau. 10 Rue Tholozé; 33-6/46-06-47-45; cinema-studio28.fr.