Famous for its look and feel, these 5-star hotels established themselves as haute-cuisine locations worthy of Michelin-star. From renowned chefs, today, to your table we bring recipes that became a synonym for good taste.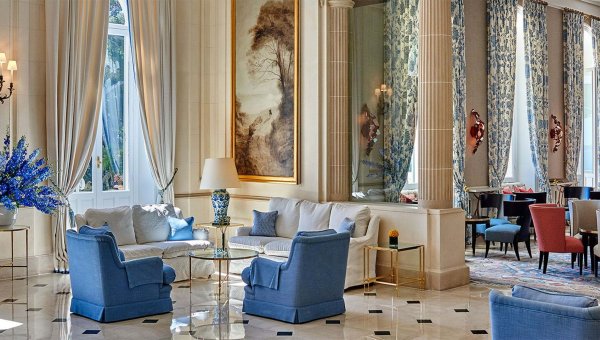 Hotel du Cap-Eden-Roc's beautiful Bar Bellini takes its name from the signature cocktail invented in 1948 by Guiseppe Cipriani, then-owner of Harry's Bar in Venice. Cipriani's white peach concoction reminded him of the soft pink color of a woman's dress in Giovanni Bellini's San Zaccaria Altarpiece painting, which inspired the cocktail's name. Here's how it's made…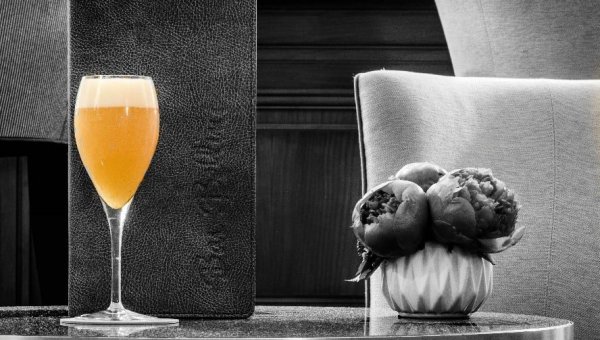 Ingredients
2-3 white peaches (Verona or flat)
Juice of ½ a lemon
1 tsp. simple syrup
Your favorite Champagne or Prosecco
Method
Mash or blend white peaches to create a puree texture. Stir in lemon juice to prevent oxidation and simple syrup to balance the acidity. Fill glasses half full with the peach mixture and top with your chosen sparkling wine. Garnish with a peach slice on the edge of each glass and enjoy!
While we're waiting for the reopening of the famous Waldorf Astoria Hotel in New York, which is under renovation, let's have a bite of their famous Waldorf Salad.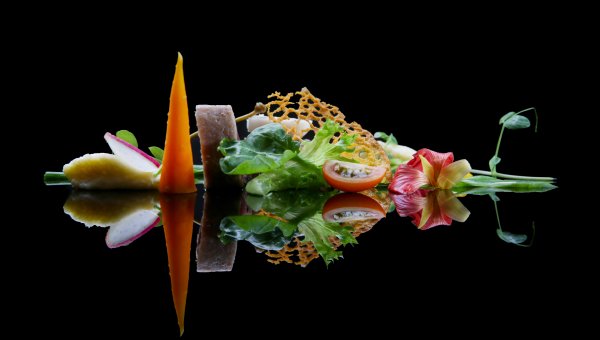 Ingredients
One medium ripe apple
One stalk celery, chopped
A quarter cup mayonnaise
Salt and pepper
Two cups lettuce, torn into bite-size pieces
1 cup red seedless grapes, sliced in half
Method
Peel the apple and cut into halves. Remove core and slice halves a quarter-inch thick. Reserve four slices. Cut remaining slices into thin strips. In a medium bowl, mix the celery, mayonnaise, and apple & grape strips; season with salt and pepper to taste. Arrange on lettuce and top with apple slices. Later versions of the salad commonly added chopped walnuts. If you'd like, toss a quarter cup of them in with the celery and apple.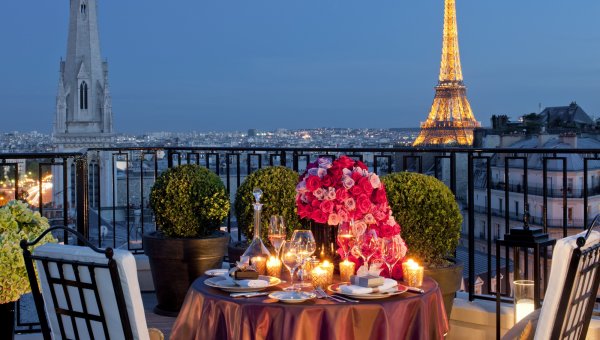 It's time for our main dish. One of Paris' finest chefs, three-Michelin starred Christian Le Squer, the chef of Four Seasons George V's Le Cinq restaurant, brings us a recipe for Spaghetti with ham, ceps, and black truffle. Well, if you successfully make this dish, note that your family should call you "Le Chef".
Ingredients
500g spaghetti (preferably homemade)
250g butter
100g Parmesan
80g "Prince of Paris" ham
120g mushrooms
600g cream
80g dried mushrooms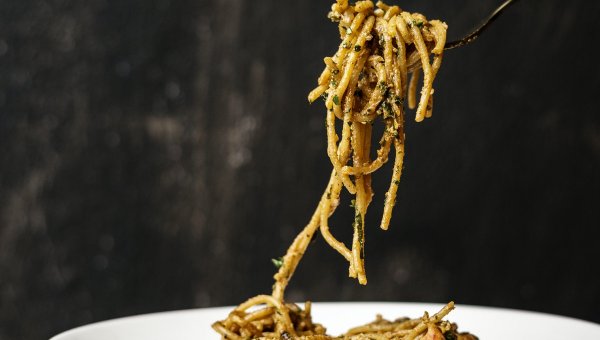 Method
Perfectly al dente noodles should be tossed in butter and parmesan and carefully laid out side by side to form the walls of a rectangle. Glaze the ham, truffles, and cep mushrooms together with jus and place them in the timbale. Drizzle with truffled cream. Paint the exterior with more jus and top with a thin parmesan crust and delicately adorn with gold leaf.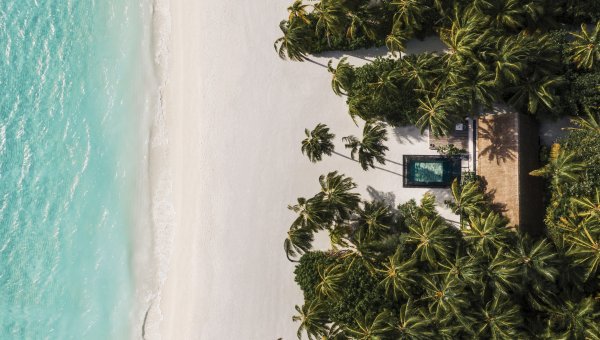 For dessert, we bring you a taste of the Maldives. From an award-winning 5-star Maldives luxury hotel One&Only Reethi Rah comes the recipe for Rah Powe Balls. Have a try…
Ingredients
3 handfuls of finely crushed almonds
2 tablespoons of bee pollen
2 tablespoons of Manuka honey
1 teaspoon of powdered turmeric
1 teaspoon of dried ginger and orange zest
3 tablespoons of extra virgin coconut oil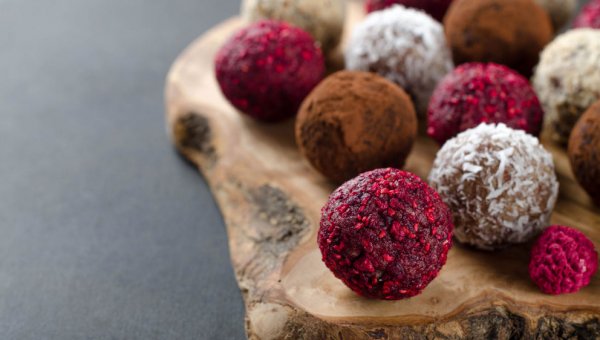 Method
Combine all ingredients well and roll into balls.
Let the mix chill in the refrigerator for around 60 minutes.
Dust the balls with dried berries, organic cocoa powder, shaved coconut, chia seeds, or whichever ingredient you love.
If you wish to try some of these dishes from the Michelin starred kitchens, you can contact our travel advisors for more information: HERE