Explore beautiful Croatian coastline on our exclusive yachting experience.
CROATIA SPLIT TO DUBROVNIK YACHTING EXPERIENCE
30 JULY – 08 AUGUST 2021
9 nights / 10 days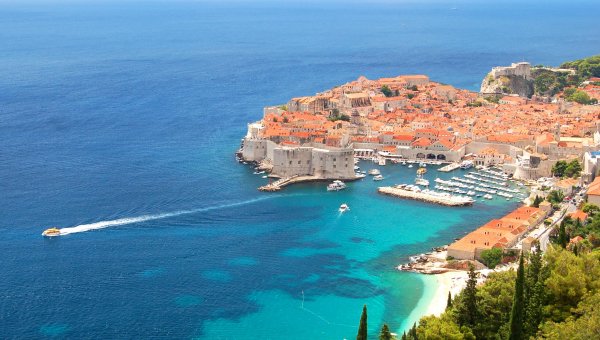 Day 1 – 30 July - Arrival, Split, Croatia
Private airport transfer - equipment Mercedes-Benz V-Class with English speaking chauffeur.
Hotel check in, after checking in you will have free afternoon to refresh and relax, suggestion is around 5 pm to go on Private Split Highlight Tours for your group following with dinner at one of the local most eclectic spots. Return to the hotel. Overnight.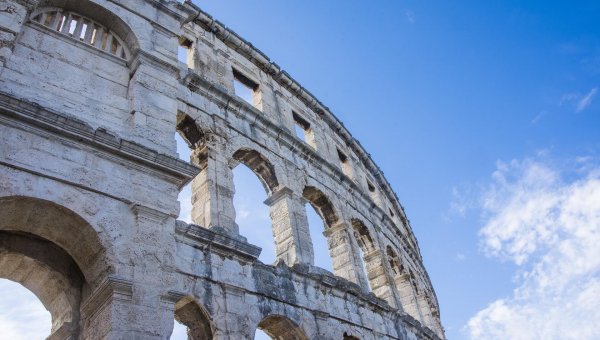 Day 2 – July 31 – Split Hotel check out, private transfer to yacht Marina for Boarding Charter Boat
Route : Split / Kasteli to Milna , the Island of Brac
Charter on AURIANE yacht. Suggested yacht embarkation is between 11 am – 1 pm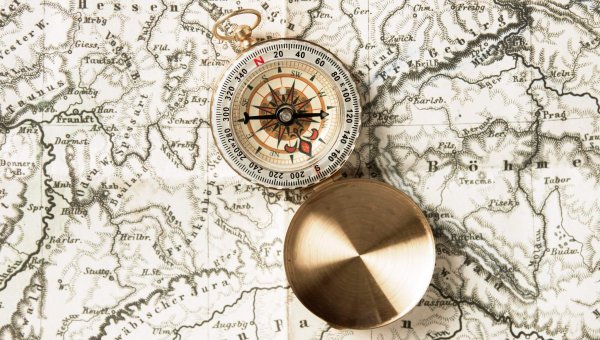 Upon boarding you will be greeted by Captain and on-board staff. They will update you on route rules and policies to follow while onboard for next 8 days of your trip.
Sail out of Split by 1 pm towards the Island of Brac.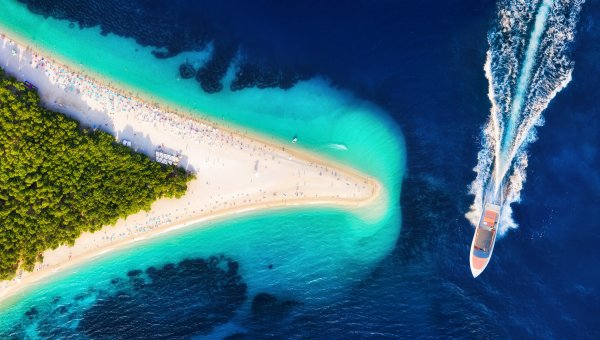 The Island of Brač
Among the largest and closest Croatian islands, Brač is known for its stone masons (visit Pučišća, for its stone masonry school) and high quality marble, used in the building of the White House. Another local attraction is the beach of Zlatni rat (Golden cape) in Bol, favoured by the surfers and the tanning army. It moves and changes its shape depending on the direction of the NW, W and SE winds that rarely stop (hence the surfer crowd). Its turquoise waters are best enjoyed from a safe moor just offshore.
You will visit:
The magnificent Bol beach Zlatni rat. Jako Vino winery in the centre of Bol and taste some of the wines of Brač.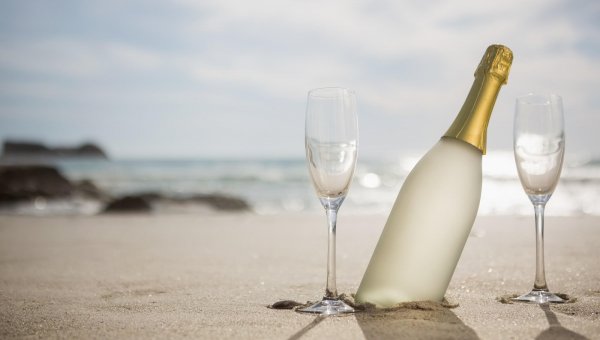 Day 3 – Aug 1 - Day 2: Milna, the island of Brac - Komiza, the Island of Vis
The Island of Vis
It is a mystery how the first settlers managed to cross 50 kilometers of sea to inhabit Vis in the Neolithic, but they got there. Being farthest from the Croatian coast, it has the cleanest sea (and the fact that it was an off-limits military base for almost 50 years surely helped). Taste the simple and delicious local dishes accompanied by a glass of local white wine called vugava.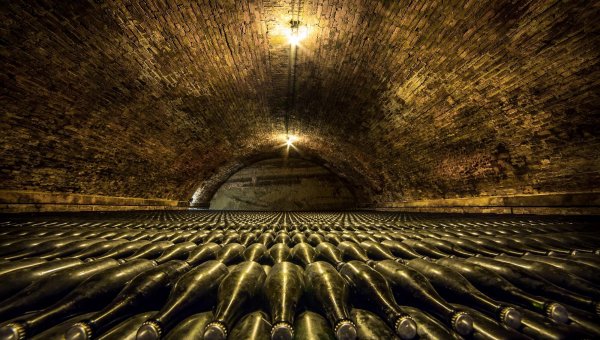 You will visit:
Lipanović winery tucked away in old military tunnels. Roki's eco farm and vineyards, where you will enjoy the best nature Vis has to offer. Hidden turquoise coves that can only be accessed by boat. Soaring cliffs open towards the sea. The Blue Grotto, amazingly beautiful natural cave filled with glowing blue light.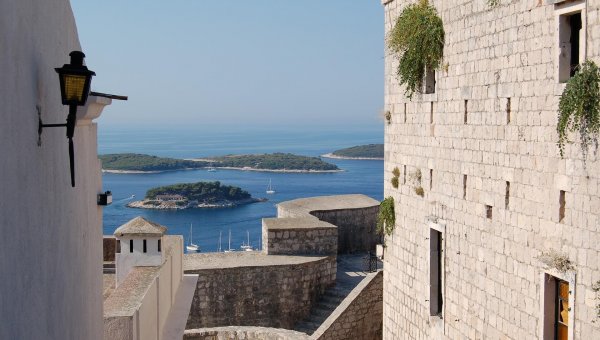 Day 4 – Aug 2 - Komiza, the island of Vis to The Pakleni islands, the Island of Hvar
Island of Hvar
Inhabited since the dawn of time, Hvar was adored by the Greeks and Romans who built the first villas on the island and brought viticulture around 4th century BC. Best vineyards are on the south side of the island (positions of Ivan Dolac, Zavada and Sv. Nedelja). Nowadays it is known for its decadent nightlife and sublime gastronomy.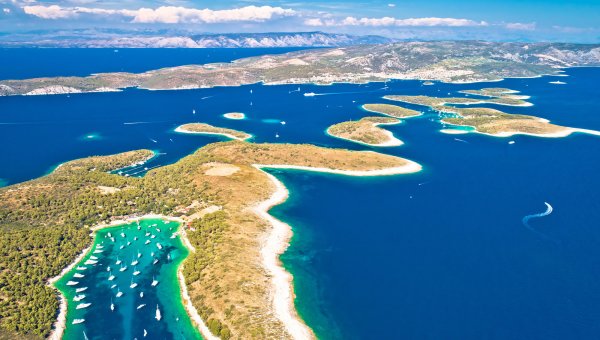 You will visit:
The Pakleni islands, a tiny archipelago across from the town of Hvar covered with pines and a lush rich tropical garden dating back to 1800.
Stari Grad plain, a 24-centuries-old Greek agricultural colony with UNESCO World Heritage status since 2008.
The City of Hvar, a Venetian built old town that never sleeps.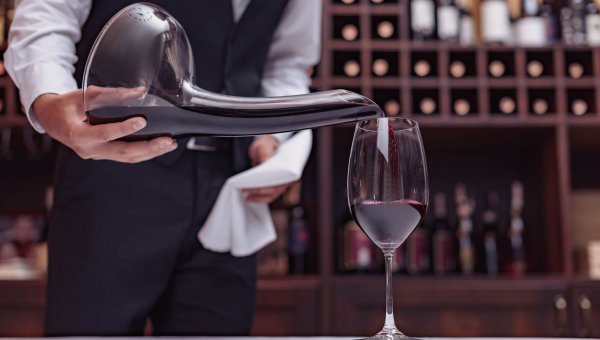 Day 5 – Aug 3 - The Island of Hvar to Island of Korcula
The Island of Korčula
Some of the best Croatian whites come from Korčula, made from autochthonous pošip grape variety. Greeks called it Korkyra Melaina (meaning Black Corfu). Renowned world traveller and adventurer Marco Polo was supposedly born here, among the thick walls of a medieval town-fort. All this is but a sliver of cultural, artistic and historical treasures Korčula has in stock.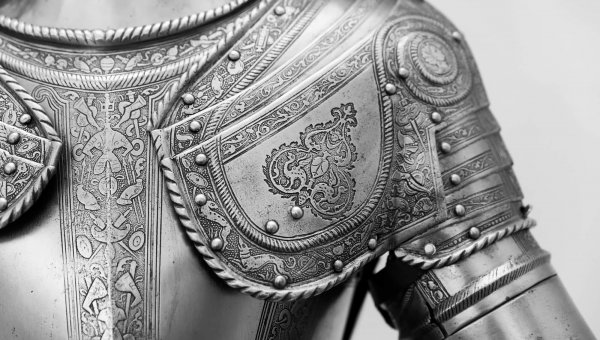 You will visit:
Lesic palace, a restored 18th Century Bishop's palace, now a five-star restaurant. Smokvica and Čara vineyards were most of pošip is grown and made.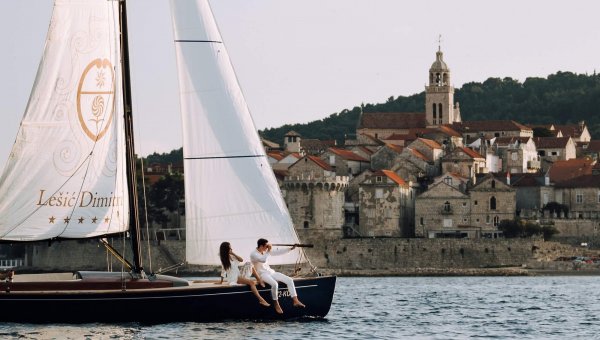 Day 6 – Aug 4 Korcula to Trstenik, the Peljesac peninsula
The Pelješac peninsula
Almost the farthest south point of Croatia, the Pelješac peninsula is a region where premium plavac mali is grown. Exclusive and protected are grown at the positions of Postup and Dingač due to a perfect microclimate. There are more than 20 renowned wineries on Pelješac.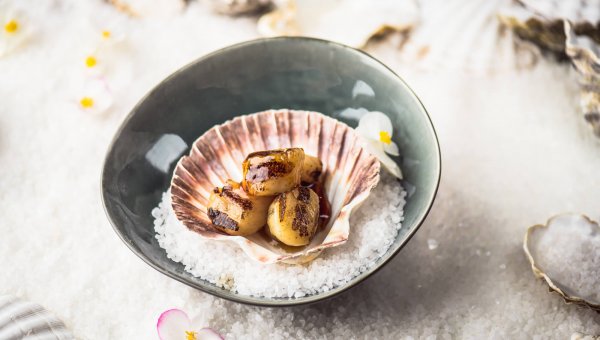 You will visit:
Most interesting local wineries for a taste of the local reds. Oyster plantations where you can pick your own oysters and eat them fresh. Ancient fortification walls of Ston, the 2nd largest in the world (after the Great Wall of China).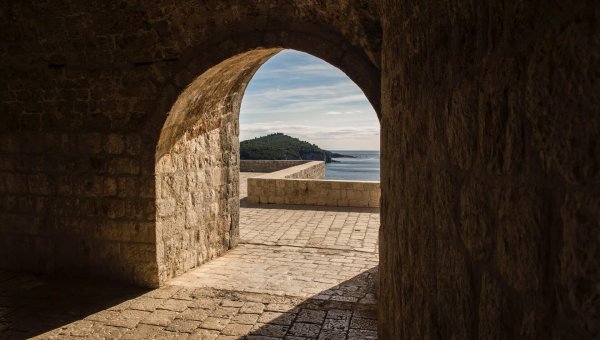 Day 7 – Aug 5 - Trstenik, the Peljesac peninsula to Island of Mljet
Mljet is the first larger island one come upon while sailing the Croatian Adriatic from the direction from south to north. It is Croatia's greenest island with its Mediterranean vegetation, clear and clean sea, gentle sandy shoreline, and a wealth of underwater sea life.
The island is one of the most beautiful of the Croatian islands too.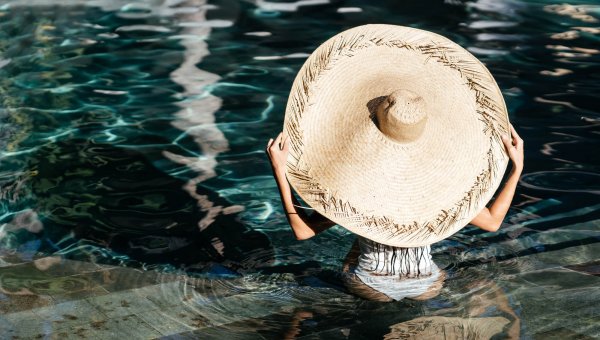 Day 8 – Aug 6 – Mljet – Elaphiti Island
Elapphiti Islands
Since the ancient times, the islands were a place of comfort, vacation, and delight.
Elafites All of this is due to well preserved nature, clean and clear sea, sandy beaches, beautiful pine forests, olive gardens, numerous promenades and footpaths.
Those are the scenes that remain forever in people's memory, landscapes that make the people come back again.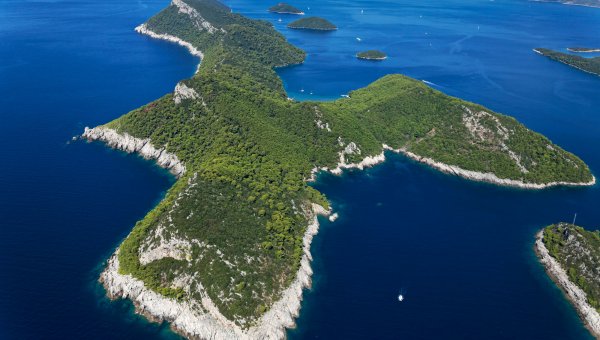 Elaphiti or Elafiti archipelago name comes from the Greek word elafos, which means deer, therefore they are often called the deer islands. These animals used to inhabit the islands in large numbers.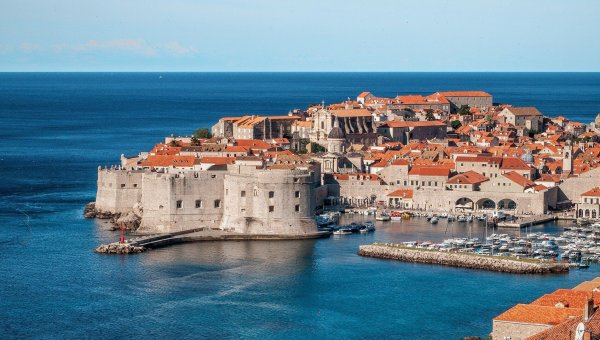 The characteristic geographical position of these islands very near Dubrovnik and their landscape and mild Mediterranean climate contributed to the richness and diversity of the herbal and animal world.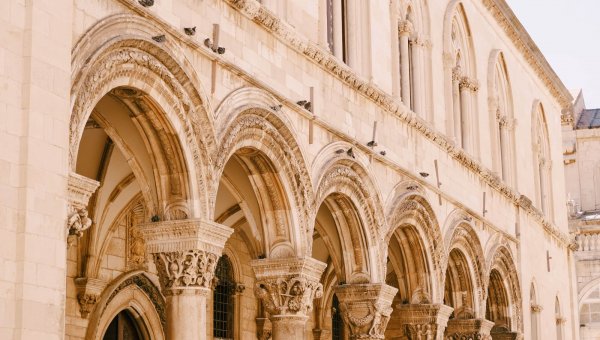 Day 9 – Aug 7
Dubrovnik Disembarkation Day by noon.
Private transfer to the hotel check in.
VILLA DUBROVNIK HOTEL; Stay for 1 overnight in Dubrovnik.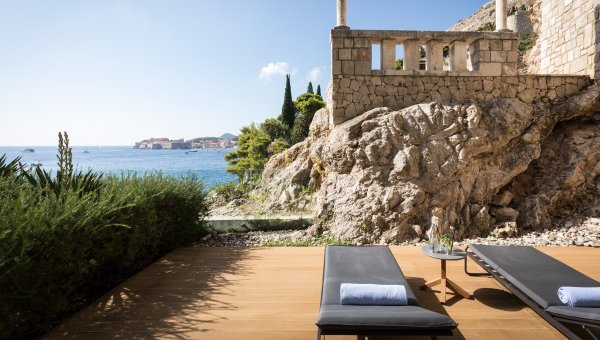 The Deluxe Room provides its guests with extra comfort throughout the 35 sqm residence. Finest cotton covered beds and en-suite glass wall bathroom with full shading possibility will deliver unforgettable feel of luxury with recognizable details of sensual toiletries, flurry bathrobes and softest imaginable towels. Your stay will be enriched with the unique terrace balcony vistas overlooking Adriatic Sea, The Island of Lokrum and in some rooms the view of the Old City.
Day 10 – Aug 8 – Hotel check out. End of program.
PROGRAM ON AURIANE CHARTER:
TOTAL FOR GROUP OF 6 PEOPLE: 90,000.00 $ ( payable in 75.500,00 EUR)
YOUR QUOTATION INCLUDES:
• Split Airport private transfer to the Hotel
• Split Highlight Private Tours 3 hours following dinner reservation by group choice.
9 nights in Croatia:
• 1 night Split Hotel
• 1 night Dubrovnik Hotel Villa Dubrovnik:
• 7 nights onboard Yacht including:
• An all-inclusive charter yacht for 7 Days
• 5 Adriatic Islands exploration according to planned itinerary
• accommodation for 6 guests,
• all meals and beverages onboard, water sport activities,
• fuel costs, dockage fees and taxes
• Island's day exploration trips, food, and wine tastings
• onboard staff (captain, host, private chef, help staff)
• private concierge services – for exceptional destination experience
• Island of Hvar boat transfer for the night out in town
• Dubrovnik departure private transfer from disembarkation point to the hotel
• Dubrovnik Airport departure private transfer to the Hotel
NOT INCLUDED:
• Transfers and airfares outside of the planned itinerary
• Any additionally requested tours and services.
• Travel insurance, Cancelation Insurance
PLEASE NOTE:
• Proposal is valid for 72 HRS and no reservation hold has been made until confirmation of the program.
• To confirm your reservation 100% of amount should be paid.
• Proposed rates are subject to reconfirmation when actual booking confirmation is made.
• Hotel Accommodation is subject to availability.
• Yacht Charter is subject to availability.
For more information contact our travel advisor here.