An unspoiled world of eco-luxury welcomes each guest to Latin America's ultimate coastal retreat, offering unparalleled access to nature, adventure, and relaxation. Four Seasons Resort Costa Rica at Peninsula Papagayo is the utmost location for adventure travelers, wellness seekers, culinary explorers, and cultural globetrotters.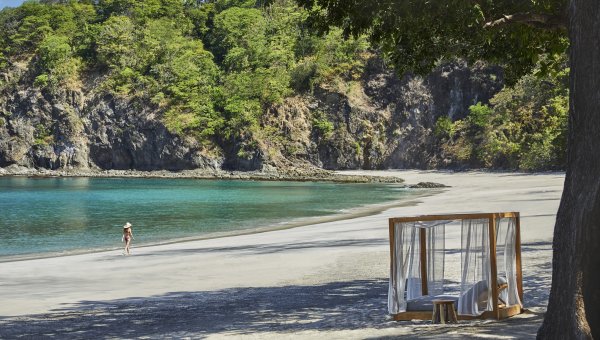 For those of you who wish to experience more than azure waters and beautiful beaches, we bring a five-day itinerary at Four Seasons so that you can experience Costa Rica in all of its glory.
Explore the natural wonders of Peninsula Papagayo, the most exclusive location within Costa Rica. In this slice of paradise, you will taste the flavors of Latin America, be part of a unique coral restoration program, and soar above the treetops - all accessible within Peninsula Papagayo.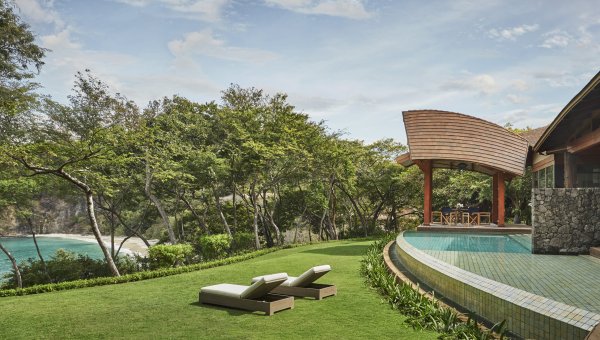 Day 1
Discover photo-worthy landscapes and breathtaking views on electric-assisted off-road bikes that boast full suspension for easy riding. An expert mountain-biker guide will take you on a scenic bike route through the rolling hills of Peninsula Papagayo, taking you to the best spots to overlook the bay, as you spot some native wildlife along the ride. A three-hour, nature-packed experience through the mangrove, forest, and estuaries, is the perfect way to begin your stay.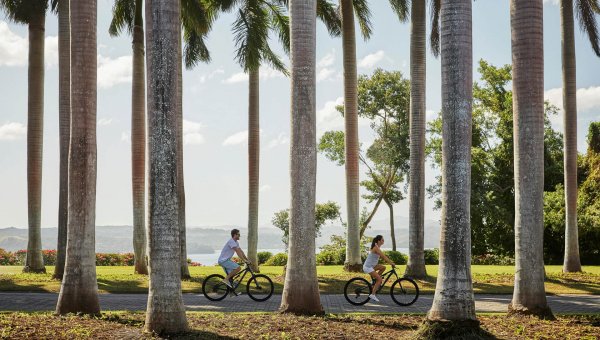 In the afternoon, you'll learn to blend or infuse your very own rum at a private Costa Rican rum tasting in La Reserva, and learn all the remarkable stories told by the rum masters, from the sugar cane harvest process to the different oak barrels used for aging and how this affects the tones of each of the best Latin American rums. Choose from a selection of infusion ingredients such as cinnamon sticks, orange peel, or cocoa and coffee beans. Perfect to settle one's mood after a busy day, before enjoying a lively dinner at the open-air restaurant Añejo, relaxing while the DJ spins.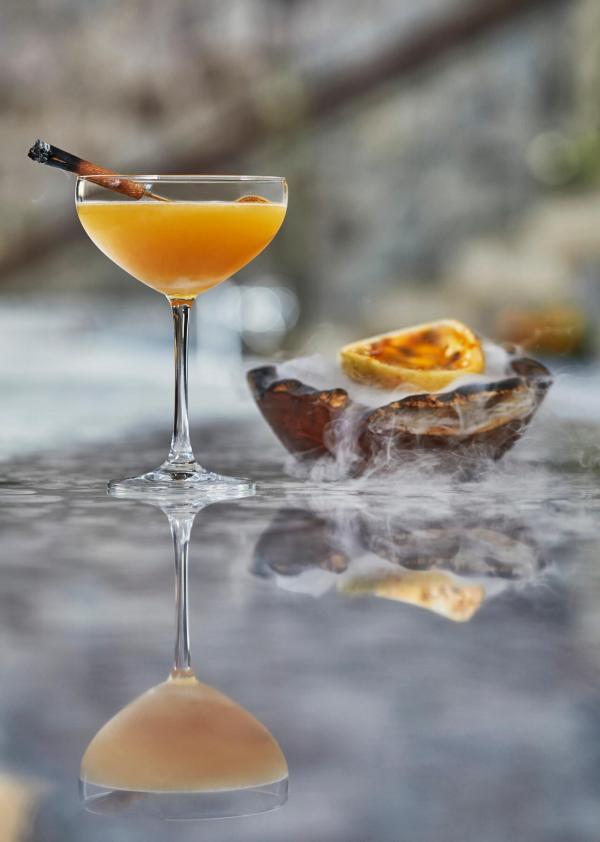 Day 2
Immerse yourself in the natural sanctuary of Palmares Adventure Outpost, only a few minutes from the Resort and within the peninsula. The Outpost features thrilling zip lines taking you through the tree canopy on seven different cables ranging from 50 to 150 yards (46-137 meters), and across two 100-foot-long (91-meter) hanging bridges. The aerial trekking course provides the ultimate challenge, with 21 obstacles arranged in circuits of increasing difficulty.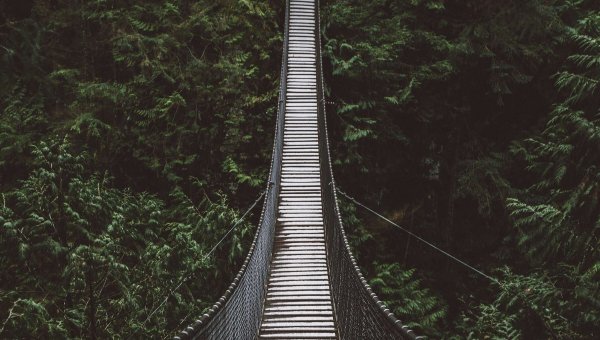 After this adventure, Chef Heberto Mejía is ready to showcase his wood-fired specialties at Bahia, home of the traditional flavors and enchantment of Latin American cuisine. Chef Heberto connects you to Costa Rica through fresh and locally sourced ingredients such as vegetables from the Cartago region or fresh seafood from the Puntarenas province. His inspiration leads to the rich cultural storytelling behind each dish. Unwind over a relaxing al-fresco dinner in the dimly lit ambiance of Bahia, featuring hanging lanterns and trees adorned with twinkling lights. Dinner is served on beautiful handmade plates from local Chorotega tribe artisans, further connecting cuisine and culture.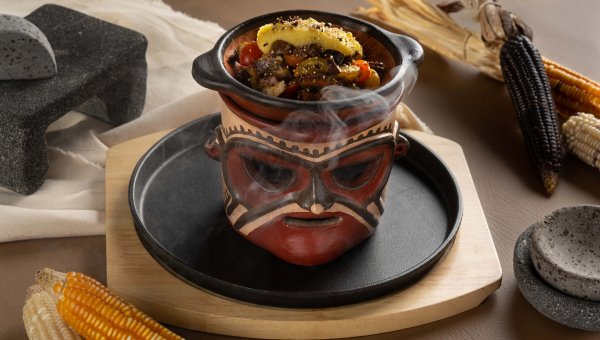 Day 3
Discover the underwater wonders and take a closer look at the Resort's coral restoration program. View the newly translated and growing coral with a complimentary snorkel session and learn about the importance of coral reefs and their impact on sea life. Participate in a beachside activity "Adopt A Coral" where you can personalize a coral reef structure, and plant corals to be cared for by a team of experts. Once stable, before fully grown, the corals are transplanted out to sea to thrive. If you are dive certified there are more hands-on coral gardening activities to help grow the coral reef at Peninsula Papagayo.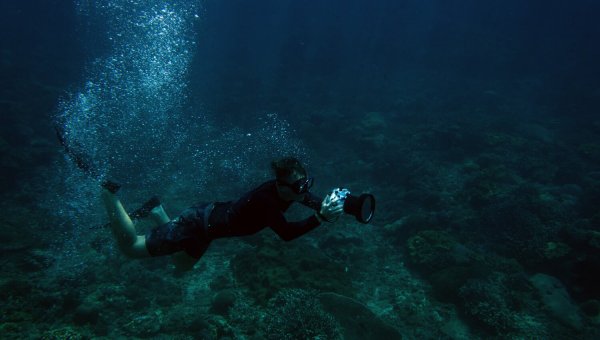 Open the door to the fresh vibe of the Resort's signature southern-Italian restaurant Pesce, a delight for the senses. Gorgeous white floral arrangements of lilies, hydrangeas, and towering gladiolas set an elegant stage, along with the candlelight and glow of the Aperol Bar. Enjoy the tableside bread service with an array of freshly baked breads and signature dishes including the Branzino Acqua Pazza, seabass filet with capers, olives, ripe cherry tomatoes, and white wine.
Day 4
Explore the richest volcanic mountains of Bijagua, nestled between the Tenorio and Miravalles Volcanoes, an hour and a half drive from the Resort. This village is best known for its gorgeous waterfall, the Rio Celeste Waterfall, featuring a striking pool of aquamarine water, intensely vivid that creates the perfect photo backdrop. The concierge can arrange the full excursion, a 7-hour day trip, for a fresh, authentic Costa Rican nature experience and an ideal way to encounter unique wildlife species, from sloth to white-faced monkeys to exotic tropical birds such as tody motmot, yellow-eared toucanet, and rufous-vented ground-cuckoo. Do not forget to pack a rain jacket and wear hiking boots!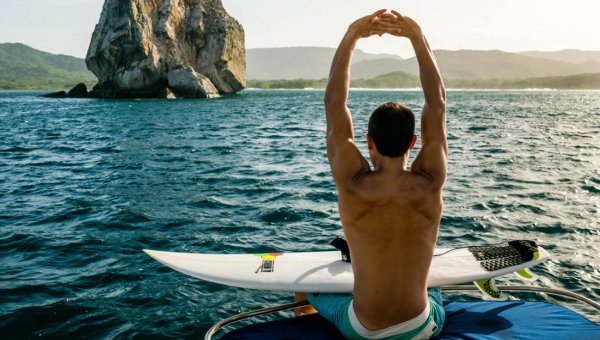 While beachside, head toward the best surfing in the area with Four Seasons' team of experts, former champion surfers leading the Resort's acclaimed SurfX program. Learn to catch one's first wave at Iguanita or Prieta beaches. The seasoned surfers can put their best tricks to test at the renowned Witch's Rock sets. Or hit the road for an hour and a half drive from the Resort to visit the surfing community of Tamarindo and enjoy the breaks with the locals, stop by Cheboards Shop to meet the owner and board shaper Juan Diego Evangelista and check out his unique collection of longboards, shortboards or any other fun shapes you can think off, you might as well want to purchase and ship home your very own custom-made board.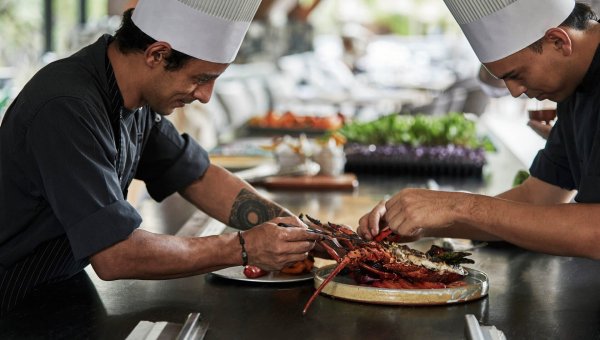 The night is yours to enjoy at Nemare, a Chorotega word meaning "smoke." Nemare will transport you through infused Latin steakhouse flavors, combining the freshest herbs straight from Chef Enrique "Kike" Retana's on-site garden. Do not miss the craft cocktails created by award-winning mixologist Karen Arceyuth. Also home of Latin American Asado, an open-air live-fire grilling event where a variety of cuts, from short ribs, skirt steak, ribeye, and more, are slowly roasted for several hours while enjoying unique welcome drinks.
Day 5
Wake up to the sunrise and the sound of gentle gongs and crystal bowls. Experience the Spa's ancestral ritual of Sound Healing Therapy, awakening the body and mind down to the cellular level, through targeted sounds and vibrations. After the "good vibrations," further awaken with an active yoga session on the sand, while listening to the waves of the Pacific. Later, refresh one's body with The Spa's signature Tsuru Ancestral Ritual, incorporating the benefits and properties of locally sourced cacao, or a restorative Volcanic Mud Wrap. Hydrate with freshly squeezed juice from Bahia or Anejo, such as the Morning Start, with papaya, apple, orange, honey, and lemon juice.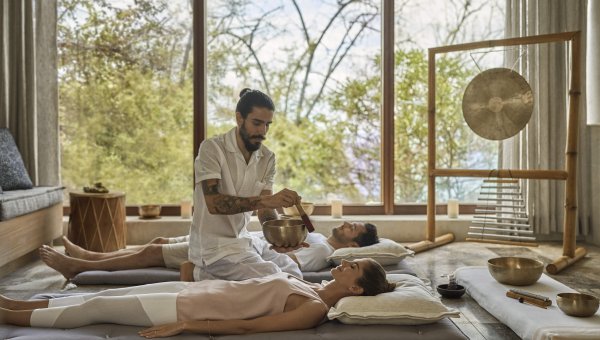 A final toast to an amazing week in Costa Rica, dinner arranged on the beach is a special experience to savor. Allow Four Seasons' Concierge team to plan a custom multi-course menu, along with the finest bubbly for the special last night. Toast to an incredible trip and "Pura Vida" memories, as everyone enjoys a spectacular barefoot dining experience, candlelit on Virador or Blanca Beach.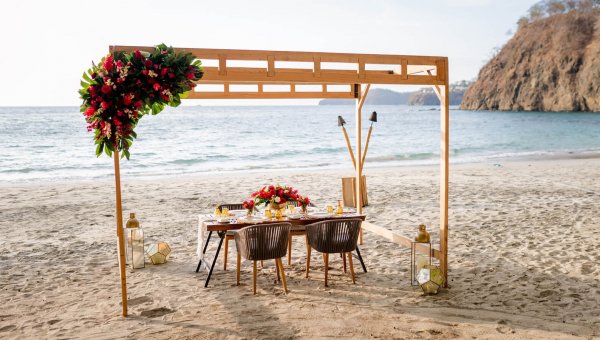 For more information contact our travel advisor HERE.