The true luxury is getting away from it all. New cities, vacations, beautiful beaches are a way of relaxing from everyday busy life but there exists paradises where the luxury of peace, privacy and ultimate beauty have a new meaning. Those are the private islands. Once you experience the allure of private island you will realize that there are few things that compare and enchants as this one. Connoisseur's selected the most magical private islands around the world, each chosen for its special uniqueness and beauty. From mysterious East to the marvelous West enter the peaceful beauty of private islands, lush with tropical foliage and encircled by white sandy beaches.
Maldives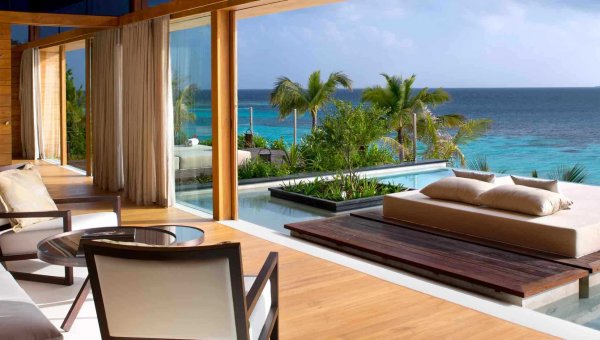 With around 1200 islands Maldives is a unique country of unrivalled luxury, whiter-than-white powder sand and luminous cyan-blue water. It was very hard to select the best of the best from this unbelievable beauty. We have chosen two: the island for all senses Velaa Private Island and Coco Privé Kuda Hithi Island where your time and your place are of extraordinary importance.
For more information visit The Velaa Private Island and Coco Privé Kuda Hithi Island.
Seychelles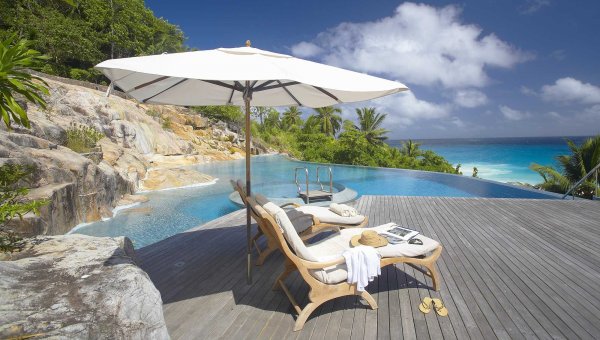 Truly dreamlike setting with fine sand beaches, tropical jungle and special attention for preserving its ecosystem of 115 island intact, Seychelles are a perfect destination for experiencing true beauty of nature in all of its glory. When we add to this extraordinary amenities that every discerning traveler expects, paradises on Seychelles we found at North Island - a unique place to regenerate and rediscover yourself and Fregate Private Island untouched pearl of nature.
For more information visit Fregate Private Island and North Island.
British Virgin Islands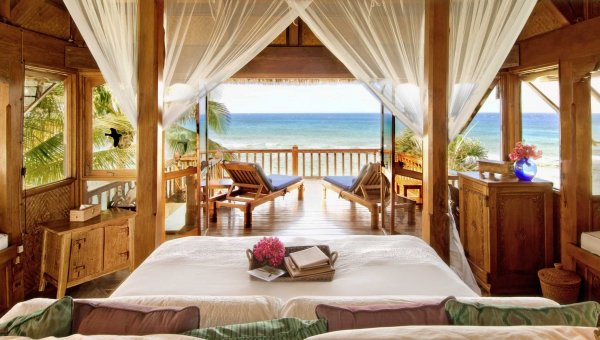 On the 60 idyllic British Virgin Islands sailing, diving and soaking up the sun is a pure bliss. When you stay on Necker Island, Sir Richard Branson's private island, you'll feel like a VIP as you enjoy this 74-acre Caribbean paradise. Guana Island has seven white powder-sand beaches and 850 acres of tropical forest, mountains, hills, and valleys just for you. Hidden away on an 1,800-acre oasis of tranquillity - Peter Island is a special place to experience Caribbean magnificence.
For more information visit Necker Island, Guana Island and Peter Island.
French Polynesia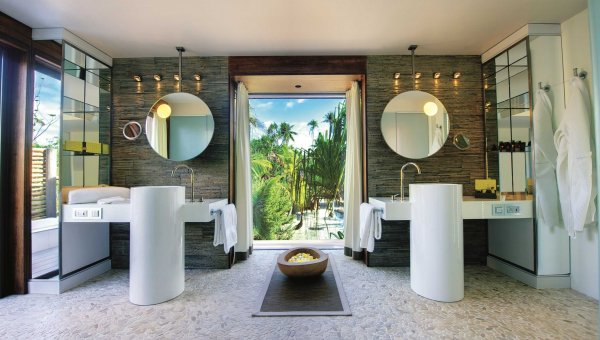 French Polynesia is a place to take it slow and experience warm, laid-back island chic. With white-, pink- and black-sand beaches and astonishing lagoons this is a perfect relaxing destination. However there is a place which separates from all the other island in this part of the world and that is the Brando Island - unique in concept and scope, combining environmental purity, luxury and Polynesian charm into an exceptional experience.
For more information visit Brando Island.
Australia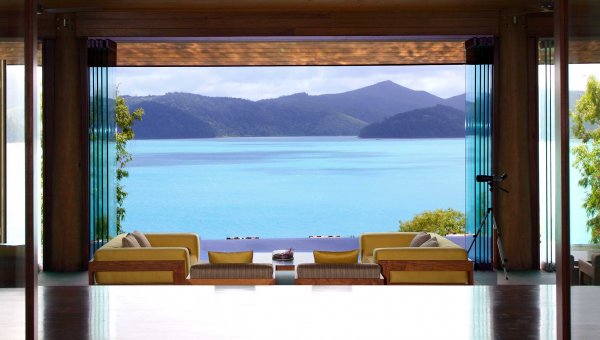 Australia hides beauties not only on its main land but also on the private islands that surrounds it. Bedarra Island is one of them. Romantic rainforest retreat, an exclusive private hideaway where a fortunate few can savour the finer things in life. Another one is nestled in perfect isolation, amongst the islands of the Great Barrier Reef. It is Qualia and its resort which are designed to engage all of your senses whilst making the most of the natural tranquility. Australia's northernmost resort, Lizard Island is located right on the spectacular Great Barrier Reef, fringed with colourful coral reefs and 24 powdery white beaches.
For more information visit Bedarra Island, Qualia Great Barrier Reef and Lizard Island.
Zanzibar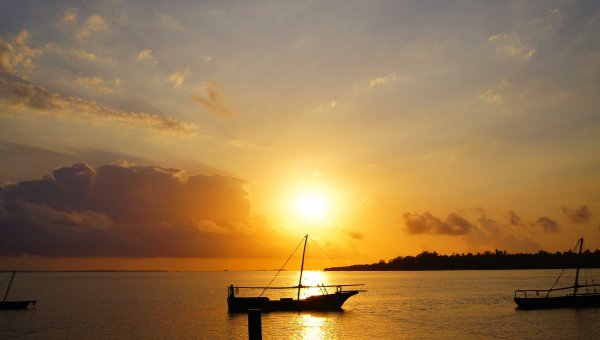 Zanzibar is a breathtaking spot to escape from the world and enter the world of old Persian spirit and beautiful beaches. Kinasi Lodge is a private island situated in an old cashew and coconut plantation, part of the Mafia Island which provides a luxury stay amidst stylish décor and magnificent natural surroundings of the protected marine park.
For more information visit Kinasi Lodge.
Cambodia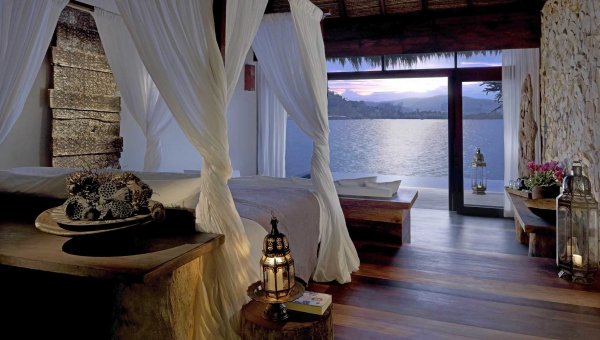 The exceptional land of history and unique allure of Asia, Cambodia has long time been forgotten and just recently bloomed in all of its beauty. The purest example of this magnificence is in Cambodia's untouched Koh Rong Archipelago where two pristine islands lie side by side. They are known locally as Song Saa – Khmer for 'The Sweethearts'. Song Saa Private Island is as seductive as the name implies it is intimate and luxurious.
For more information visit Song Saa Private Island.
Stay tuned for the second part of this outstanding and unique experience around the world's most remarkable private islands.
If you are interested in tailor made itinerary and insider knowledge please connect with Connoisseur's travel advisor here.