It is not a coincidence that Paris is often celebrated as the most romantic city of the world. As Audrey Hepburn would say "Paris is always good idea" especially when you're celebrating love. If you're planning on taking your loved one to an unforgettable love vacation, here's our list of top luxury hotels you should consider.
Four Seasons Hotel George V Paris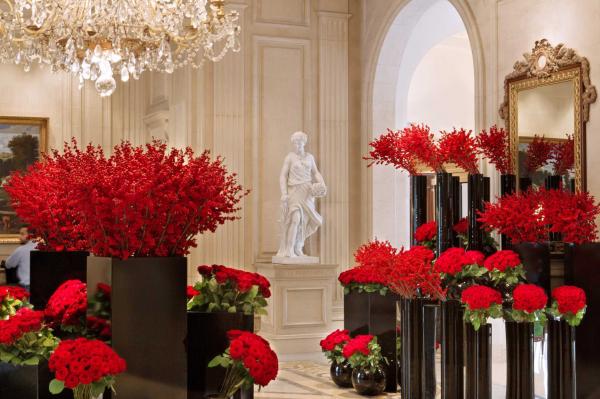 Located just steps from the Champs-Elysées, with private terraces that command all of Paris, lovingly restored 18th-century tapestries, and a defining spirit of elegance and charm, Four Seasons Hotel George V, Paris redefines luxury in the City of Light. An exquisite art collection and decadent fine dining are perfect for romantic getaway. There is, of course, special Romance Package for all those who are in love. The executive chef of Le Cinq, the hotel's two-Michelin-starred restaurant, has created a nine-course dinner featuring dishes like truffled asparagus and peppered venison in a grape sauce.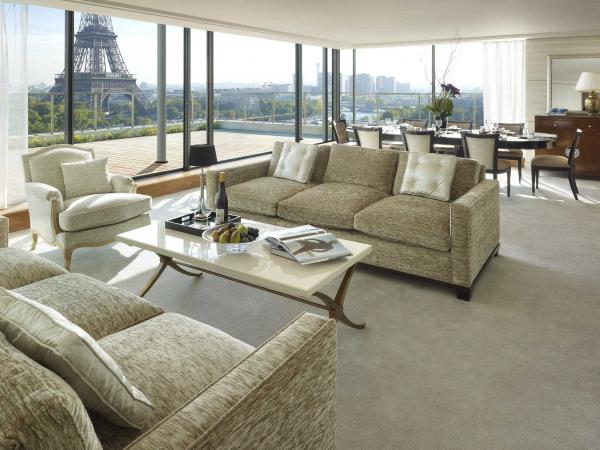 As you arrive at Shangri-La Hotel, Paris, its elegant façade brings to mind its legacy as the former home of Napoleon Bonaparte's grandnephew, Prince Roland Bonaparte. Attentive staff and a pleasantly discreet check-in ensure that you receive the royal treatment right from the start. The old-world elegance of the room, lovingly adorned with the fine work of craftsmen, is mirrored in the city that lies just below. As the hotel says "where romance embraces endless stories unfold" and here you can unfold your love story with several Romantic Packages.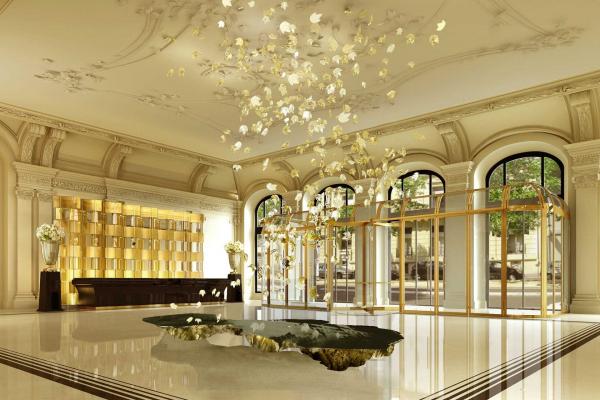 There's always a sprinkle of magic in the air at The Peninsula Paris. Indulge in a world of glamour & experience the redefined comfort at the Peninsula luxury hotel. Perfectly situated at 19 Avenue Kléber, just steps from the Arc de Triomphe, The Peninsula sits in the heart of Paris within walking distance of some of the world's most famous monuments, museums, and luxury shopping districts. When your bathroom amenities are from Oscar de la Renta, you know that the experience in this hotel is more than chic.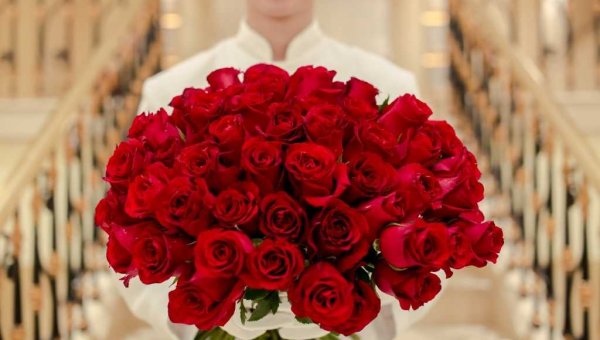 If you need more information you can visit the official website of the Four Seasons Hotel George V here, Shangri-La Hotel Paris here and The Peninsula Paris here. If you are interested in tailor made itinerary and insider knowledge please connect with us here.