Six Senses Ninh Van Bay opens its most exclusive villa, ready to take reservations just in time for the Fall. Set amidst the luscious greenery and granite stone synonymous with the Ninh Van peninsula, the three-bedroom Hilltop Reserve provides families and groups with an unparalleled 180-degree westward view of the bay, Nha Trang city and the adjacent mountains. The villa crowns all accommodations in the resort, transcending the two-bedroom Rock Retreat as the principal villa. It sits modestly on the hillside without being ostentatious in any way.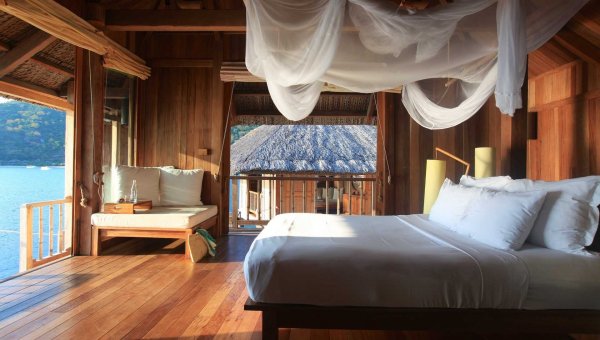 The Hilltop Reserve superintends the resort on the hillside, accessible only by an off-road buggy or healthy hike. Arrival at the villa is along a winding path through granite boulders and jungle. The villa commands an overall space of 7,825 square feet (727 square meters). The villa's oversized, climate-controlled infinity pool is the resort's largest offered in a villa, at 818 square feet (76 square meters) stretched beside the sun deck designed to welcome up to 10 sunbathers. The location's ideal seaside weather will entice guests to laze by the pool well into the breezy evenings.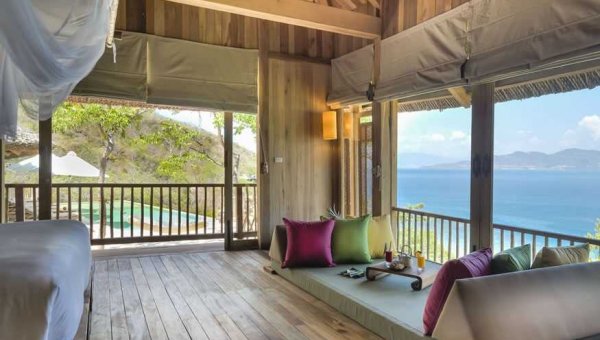 The three private bedrooms each offer tailored configurations, exposed beam ceilings and air-conditioned, ensuite bathrooms equipped with crafted wooden bathtubs and fixtures. The living room features a comfortable seating on which guests can relax while enjoying the villa's 56-inch HD television and digital entertainment system featuring over 200 movies.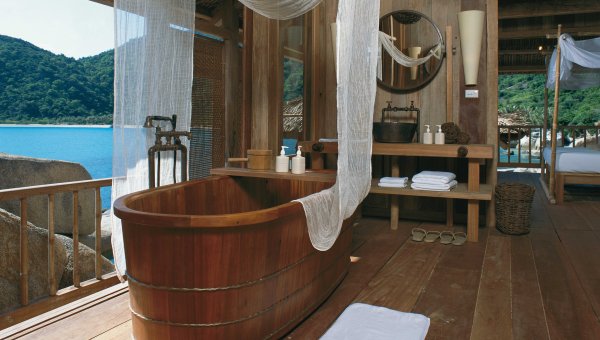 In-house dining is offered to those seeking a quiet night in, with a resident chef arriving on-demand to use the fully fitted kitchen and provide a private culinary experience. The dining area offers space for six to 10 guests with tea, coffee and bar facilities nearby. A special feature of this villa is the wine cellar stocked with 30 labels. A dedicated guest experience maker (GEM) is also available 24 hours a day. With such indulgences at one's fingertips, the Hilltop Reserve proves that the resort's celebration of 10 years of excellence is only the beginning.
If you need more information you can visit the official website of Six Senses Ninh Van Bay here, if you are interested in tailor made itinerary and insider knowledge please connect with a Connoisseur's travel advisor here.