Some experiences are a must on your travel bucket list. One of those should be visiting and tasting the first in the world underwater wine. Located on the beautiful Croatian peninsula Pelješac, renowned for its nature, lies an underwater winery called Navis Mysterium.
Navis Mysterium translates to "Sea Mystery" and is an incredible idea of two sea-lovers Ivo Šegović and Edi Bajurin. Produced under the company "Edivo wines", this remarkable experience already got two gold medals at the international competition "America Wine Awards 2021". This international recognition is only for the quality of wine, but believe us when we say that the Navis Mysterium is an experience in itself.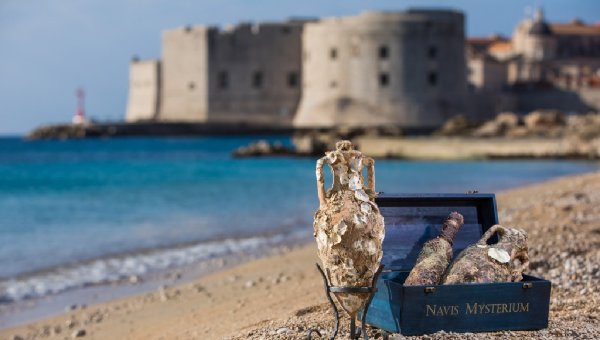 The process of creation is a long one, but all things of quality take time. After years of testing, the perfect recipe delivered the wine that has no competition in the world. An all-Croatian product made of local ingredients combined with the love of the sea and wine.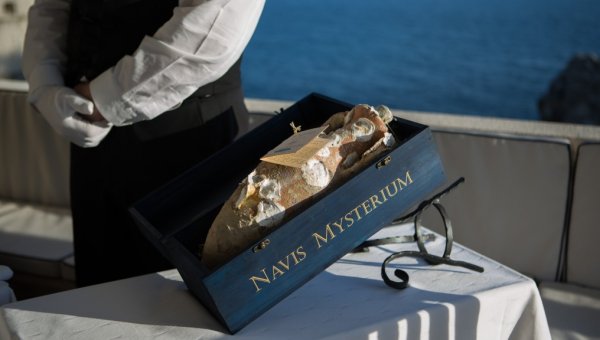 The underwater wine comes in two designs, the bottle and amphorae. The production process of this wine begins in the winery, where the grapes are delivered from the surrounding vineyards. After aging in the cellar for at least three months, the wine is poured into special clay amphorae, such as those used in ancient Greece. The amphorae are then lowered into the sea, to a depth of 20 meters, where they will have perfect conditions for maturation, at a constant of 12-15 degrees, in semi-darkness. The ripening process lasts 700 days, during which the wine will get even an unusual pine aroma.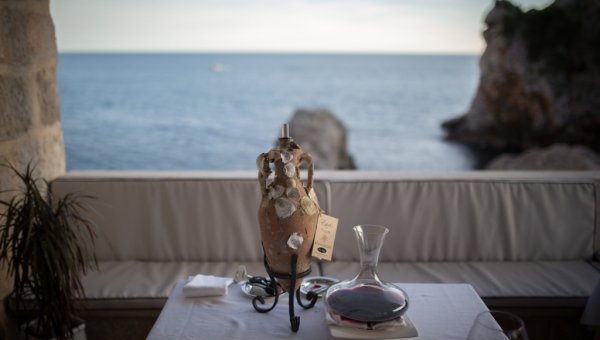 Once emerged from the sea, the bottles and amphorae gain a unique, nature-made design. They are covered with sea flora and fauna like shells and corals. These make a one-of-a-kind souvenir.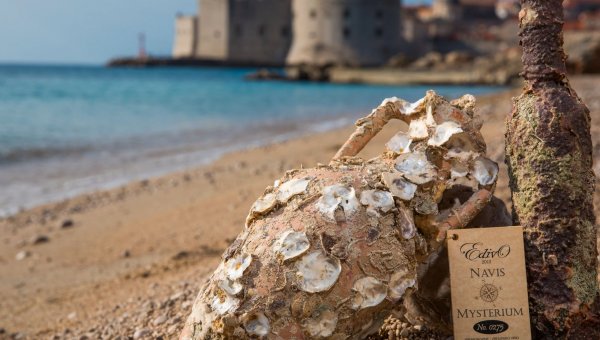 The "wine cellar" is a shipwrecked boat that sank over 30 years ago. You can take a "visit" to the winery which includes a dive with the staff member. The swim to the winery includes a peek at how the wine is made and views of a boat at the bottom of the Mali Ston Bay. If you are less adventurous we suggest visiting the wine shop above ground.
Photos: edivovina.hr