Nestled discreetly along the coveted Glyfada shoreline of the Athenian Riviera, the highly anticipated inaugural resort by One&Only in Greece will open its doors to guests starting October 2023. Embracing a spellbinding coastal sanctuary, One&Only Aesthesis captures the essence of an era gone by, effortlessly showcasing a world brimming with untold nostalgia and the allure of mid-century glamour.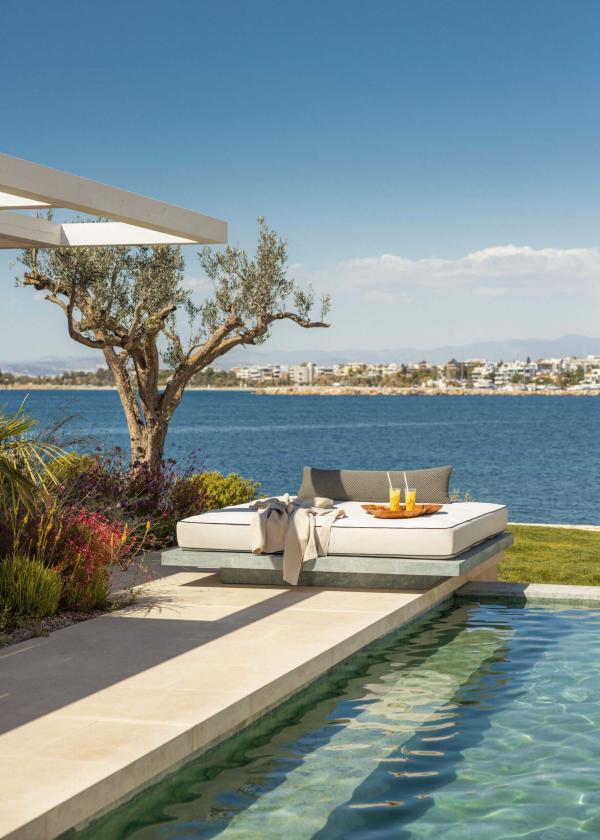 Set above the azure expanse of the Saronic Gulf, One&Only Aesthesis occupies a protected 21-hectare reserve, surrounded by fragrant lavender fields and breathtaking coastal vistas. Its collection of rooms, bungalows, villas, and exclusive One&Only Private Homes showcases the Aegean's elegance, with private pools, sun-drenched gardens, and captivating outdoor spaces. The pinnacle of luxury, Villa One, exemplifies the seamless blend of indoor and outdoor living with panoramic views and a magnificent swimming pool.
Renowned for culinary innovation, One&Only Aesthesis proudly presents Michelin-starred chefs Ettore Botrini and Paco Morales. The resort pays homage to Greek culture and cuisine, using locally sourced ingredients to create soulful Mediterranean flavors. Ora, the all-day dining restaurant led by Chef Ettore Botrini, showcases fresh Mediterranean cuisine, while El Bar de Paco Morales offers a lively Andalusian-Mediterranean dining experience.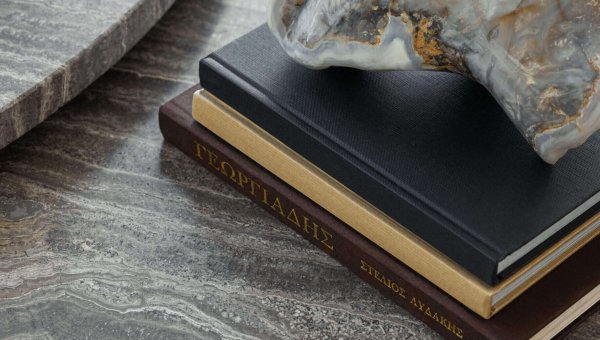 At the heart of the resort, Alelia bar invites guests to savor signature olive-infused cocktails amidst an olive tree, while Thimisi, inspired by Athens' golden era, offers reimagined classic cocktails with captivating sunset views. Minima, the beach and pool bar, provides a serene escape on the water's edge.
One&Only Aesthesis embraces its exceptional location, offering curated experiences that uncover the natural and cultural wonders of Athens. Guests can explore World Heritage sites, sail along the coast, hike in picturesque landscapes, and indulge in the region's renowned hot springs. The resort's wellness facilities, including a luxurious spa and the Club One fitness hub, cater to holistic well-being.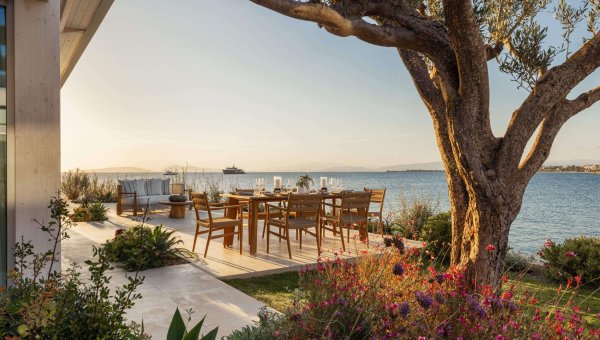 For those seeking vibrant beach experiences, the adults-only Beach Club exudes a convivial Riviera atmosphere with stylish cabanas, live music, and sun-soaked dining.
Immerse yourself in the allure of Athens' coastal gem at One&Only Aesthesis, where luxury, culture, and natural beauty intertwine to create an unforgettable escape.
For more information contact our travel advisor HERE.