Overlooking the Seine, in the heart of the capital, Cheval Blanc Paris has opened the doors of its urban haven on September 7th. Contemporary, it embodies the French art de vivre: epicurean pleasures, hospitality for family and friends just a few steps away from the Louvre and the Marais.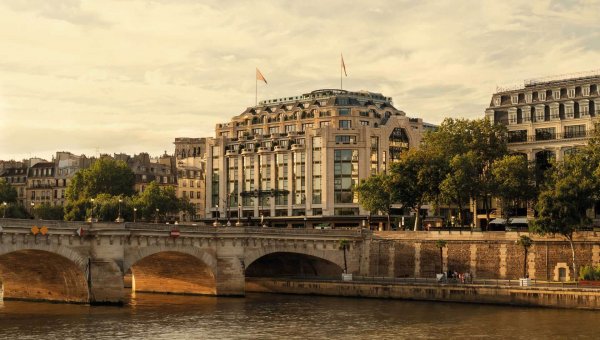 With only 72 rooms and suites, Cheval Blanc Paris is a confidential haven where lovers, families and friends meet. Seize the day overlooking the scenic panorama, bite in a warm croissant just out of the oven, sink into the foam of a delicately scented bath, capture the soul of Paris from your winter garden. Exclusive privacy, where discretion is key is embodied in The Apartement.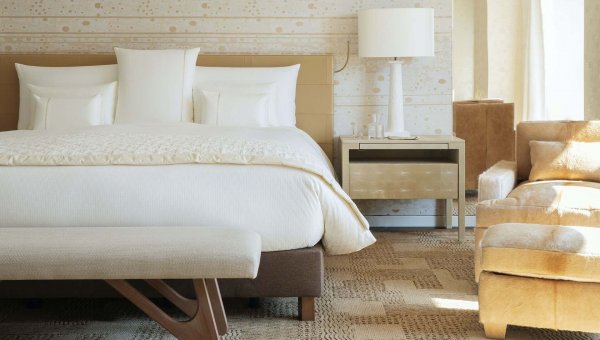 The Ravel and Quintessence Suites come together as one to form the Apartment. With the feel of an authentic Parisian apartment, this duplex sets the scene to an exceptional residential experience imagined by Peter Marino. This exceptional 10 780 sq. ft. (1 000 sqm) duplex suite comes with seven stunning bedrooms, each with their own adjoining bathroom hosting a spacious bathtub and hammam-shower, as well as their own dressing rooms.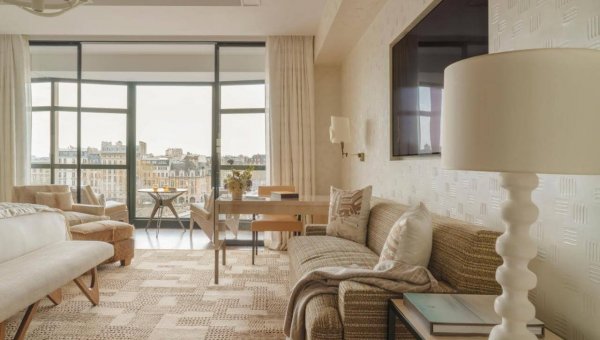 Cheval Blanc Paris comes to life thanks to passionate visionaries, artisans and artists. Remodeled by architect Edouard François, the listed building's décor was reimagined by architect Peter Marino in the style of a Parisian residence, with the help of exceptionally skilled artists and craftsmen. Along with their brigade, Arnaud Donckele, Chef of the gastronomic restaurant, and Maxime Frédéric, Pastry Chef, invite diners to embark on a journey of flavors. An authentic passion for flavours, a philosophy nurtured by Nature. Culinary art is orchestrated with boldness and delicacy in the four restaurants and bars of the Maison.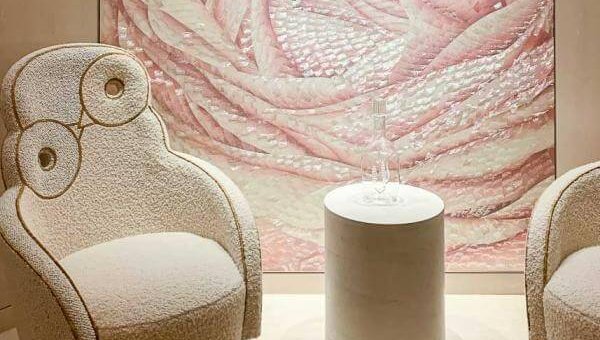 The Dior Spa Cheval Blanc Paris boasts 6 treatment rooms for bespoke rituals, a gently rippling swimming pool and state-of-the-art exercise facilities. Away from the hustle and bustle of Paris, the curved infinity pool with its artisan mosaics handcrafted by Michael Mayer reveals a calm retreat at the heart of the city. Swim lengths to the flow of the shimmering reflections, or gently let yourself go, free your mind and experience a true delight for the senses. A poetic invitation to escape.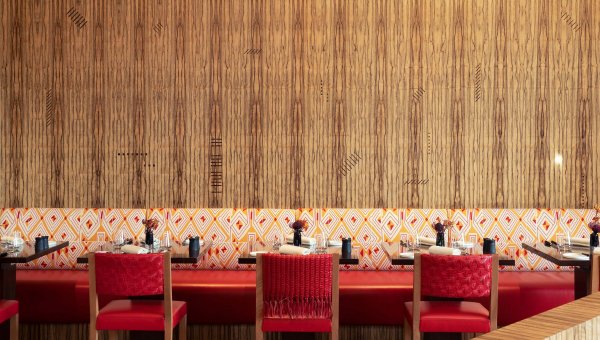 Cheval Blanc enjoys striking panoramic views: the Seine, mesmerizing and majestic, is everywhere, its reflection lapping over the terraces and the all-bay-window façade. A haven for all occasions, with attention to every detail provided by women and men of character: Cheval Blanc Paris is more than just a new address. It is a destination.
For more information contact our travel advisor: HERE