The new Rocco Forte Private Villas have a world at their feet. Looking over the sparkling Mediterranean, the championship golf course and the award-winning Verdura resort, the 3- and 4-bedroom villas not only offer total privacy and comfort, they also allow the more restless of guests an unparalleled level of services and new activities. Amongst these are the Irene Forte spa offering natural and effective science-based treatments and panoramic Thalasso pools, six clay tennis courts, two Padel courts and the two Kyle Phillips 18-hole championship golf courses.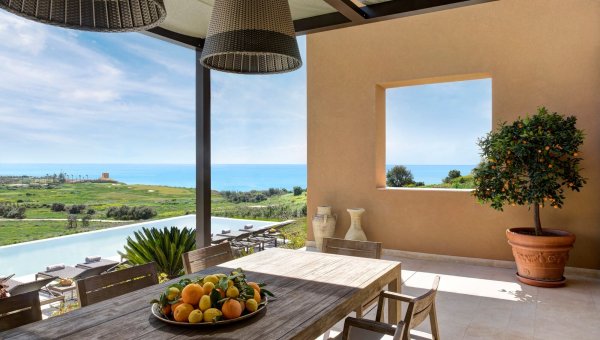 A series of celebrity led sports academies for children and adults, from football and rugby to diving and karate complete the array of options for an energetic immersion into wellness and relaxation. Parents should not be surprised to find former world champion Alessandro Nesta coaching their children on the football pitch or 13-time grand slam winner Karel Novacek offering tips on the perfect serve.
A secluded private sandy beach is reserved for villa guests who wish to bathe in privacy in the sparkling bay of Verdura whilst others may choose to enjoy the many watersports available on the resorts main beach or cruise the Sicilian inlets on Verdura's 18mt yacht.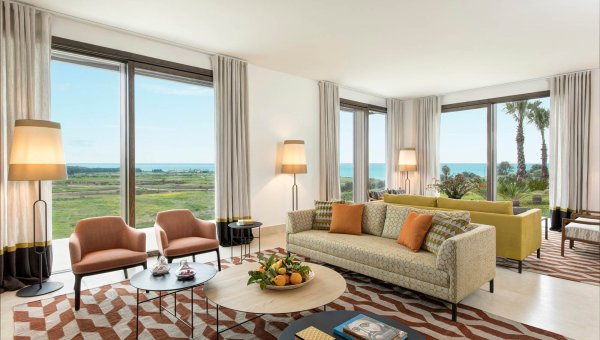 The latest addition at Verdura is the new 6-seater helicopter which can carry villa guests directly from Palermo airport to Verdura's back garden in a breathtaking 20-minute flight. The most insatiable of panoramic explorers may also hire the Icarus for some astounding views of Sicily, soaring over Selinunte and the Valley of the Temples, circling the smoking crater of Mt Etna or nipping over to the Aeolian islands for lunch.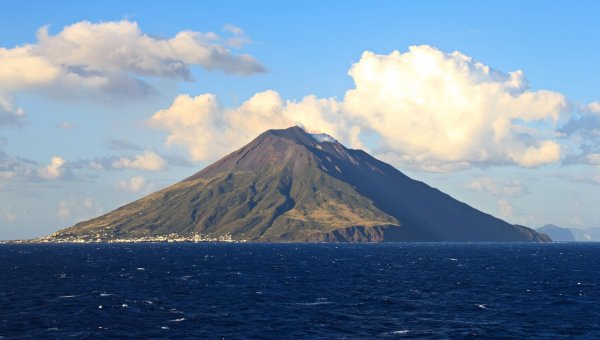 Villa guests preferring a more grounded experience will be assigned a "conoscituri", literally a man in the know, who will take them on extraordinary local adventures, from a contemporary art picnic on the greatest Burri masterpiece to a day spent in Caltabellotta with the local shepherds and farmers learning about the basic essentials of life.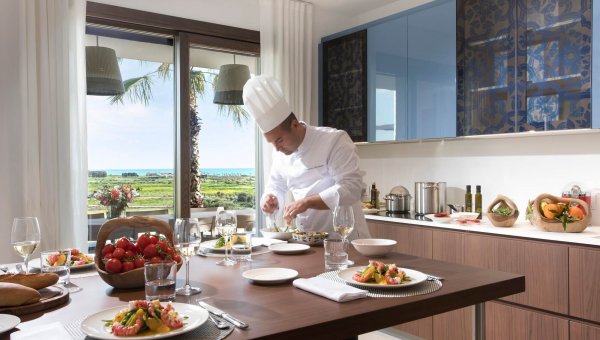 The private villas have fully equipped kitchens and guests may choose to have a chef cook onsite or to have villa service from one of the four restaurants in the resort. A welcome box is delivered to each kitchen on arrival containing all the ingredients that a visitor to Italy could wish for, from pasta to olive oil, amaretti to sea salt and seasonal vegetables from the Verdura gardens. A dedicated butler service is available upon request for total pampering.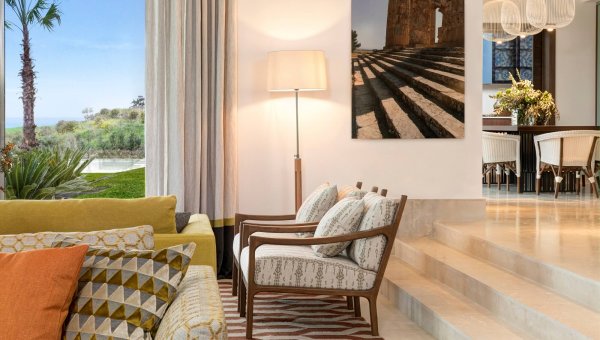 Designed and styled by Olga Polizzi, the villas are inspired by Sicily's natural beauty and incorporate the characteristic features of a traditional Sicilian 'baglio' building: wooden beams, flat roofs, spacious terraces and external stairs. Tradition in ethics and vision meet clean contemporary lines and the highest level of comforts inviting guests to enjoy Sicily in a truly unique way. Indeed, Verdura Villas are both unique and innovative, offering the best of activities, privacy and relaxation whilst also paying homage to the enchanting island of Sicily.
For more information contact our travel advisor HERE.