Under the name "World's masterpiece", AlUla in Saudi Arabia entered the world of enchanting oases just a few years ago despite 200 000 years of human history in the region. Once upon a time, AlUla was a vital crossroads along the famous incense-trading routes running from southern Arabia north into Egypt and beyond. Today, through a diverse offering of heritage, nature, arts, culture, and adventure, AlUla is positioned as a luxury, memorable and fascinating tourist destination in Saudi Arabia.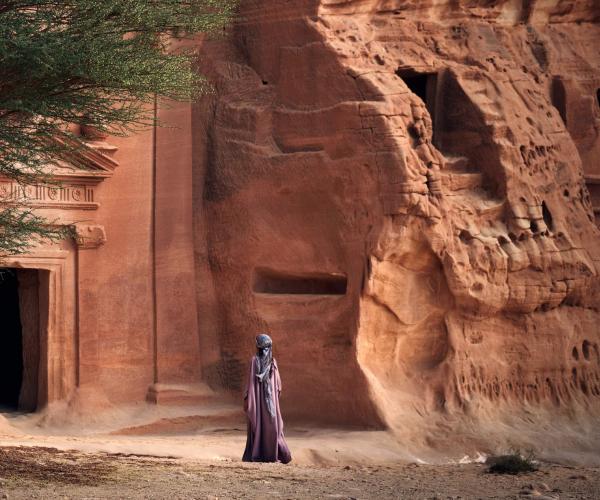 Alula is named the largest living museum in the world. After 20 years of excavations, new secrets from the ruins of the ancient city of Dadan continue to be revealed by archaeologists. The ancient rock carvings of AlUla exquisitely preserve a remarkable heritage. Alula is the home of Saudi Arabia's first UNESCO World Heritage Site – The lost city of Hegra. If you are more interested in nature then you are in for a treat.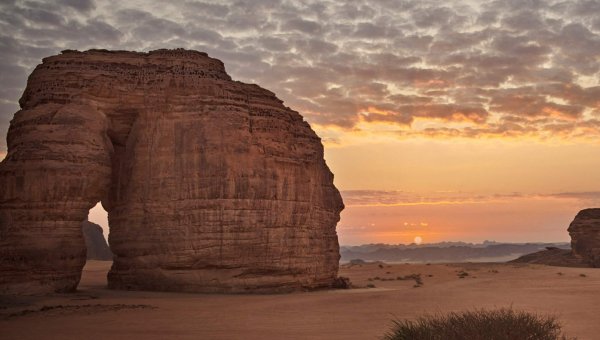 The most famous geomorphological phenomenon of AlUla is probably Jabal AlFil, also known as Elephant Rock, a Sandrock formation created by thousands of years of erosion. And one of the most beautiful sites you can witness is the oasis of AlUla. It is 20 km long, boasting 80 natural water springs and 2.3 million date palm trees that produce 90,000 tons of dates yearly.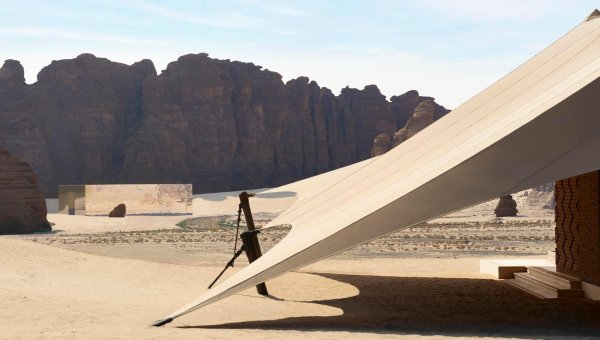 For lovers of more modern experiences, here lies Maraya, the world's largest mirrored building, registered in by the Guinness Book of World Records. It serves as a multi-purpose concert and entertainment venue. During the winter months, October through March, you can expect a wide range of exciting and authentic arts, cultural, and music events at Maraya and its surroundings. Starting the season with concerts of One Republic and John Legend, the winter in the desert seems a good choice for your next adventure. Add to that a hot air balloon or a vintage Beech 18 airplane ride, and you're in for an experience of a lifetime.
Even the gastro buffs will have a good time here. Feet in the sand and haute cuisine on the table at first look don't seem to match, but in AlUla that is the perfect combination. From Thai food to the original Saudi dishes, here you can taste it all. But believe us, even if the food is the best you've ever tasted, it's the setting that will take your breath away.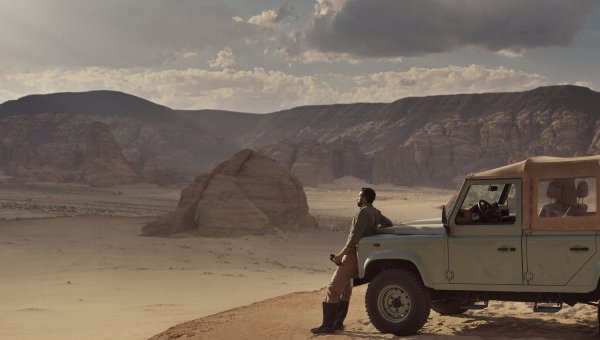 We recommend staying at the just-open Banyan Tree AlUla resort. Surrounded by sand, your private desert oasis offers secluded and rejuvenating moments, especially at night when the stars shine so bright like nowhere in the world. The all-villa resort offers 4 types of tented villas differing in size, from 77 sqm to 240 sqm and offer fabulous outdoor pools.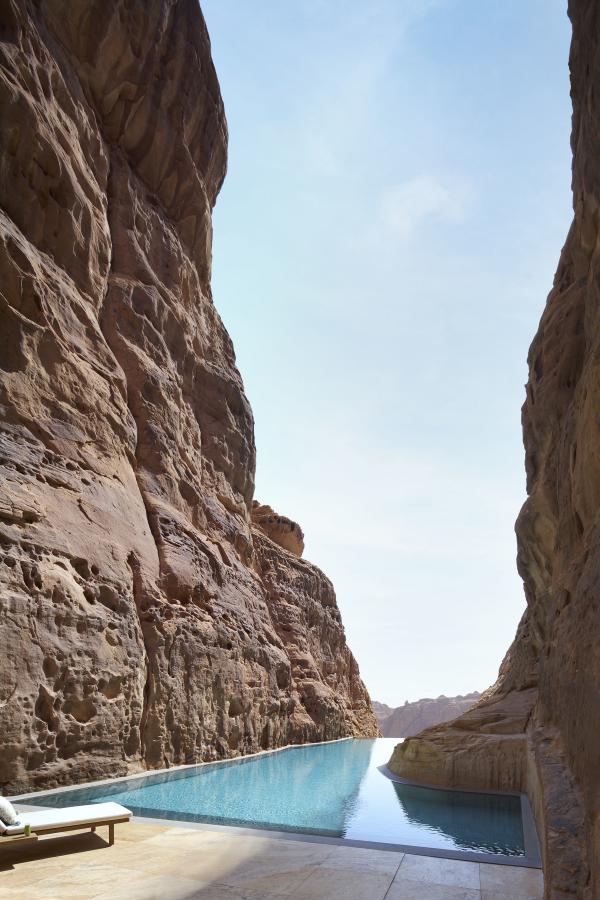 All you have to do is contact our travel advisor who can help you tailor this magical experience.
Photos courtesy of: experiencealula.com & Banyan Tree