The spectacular eco-resort has finally been finished. It is the second luxury resort island by Virgin Limited Edition. The first one is the near-by exclusive Necker Island. The new stunning paradise is located in the British Virgin Islands, surrounded by turquiose water and lush green nature. What can you expect there? Well, besides astonishing nature there are five three-bedroom villas, a massive Cliffside residence for Branson himself, a restaurant, beach bar, nature trails open to the public, an organic garden and orchard, a swimming pool and tennis courts. Moskito Island is as well home to ring-tailed lemurs that Branson imported from zoos in Canada, South Africa, and Sweden. Branson has also moved a number of Necker's endangered iguanas over to Moskito Island.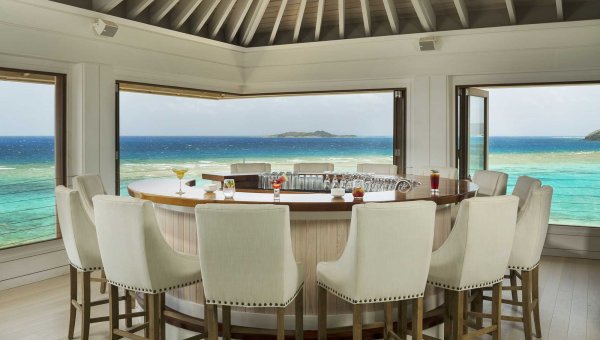 The complex of three distinct villas including Headland House (3 bedrooms), Beach Villa (4 bedrooms) and Mangrove Villa (4 bedrooms). Perched on an outcrop at the northeast tip of Moskito Island is Headland House, the heart of the Branson Estate. This impressive villa is arranged with three bedrooms and living space on the ground floor leading up to the Great Room on the upper floor. All areas of Headland House are accessible by elevator. The most striking feature of the ground floor at Headland House is the wrap around infinity pool that meanders from just left of the main entrance around to the Master Suite. You can quite literally step out of bed in this room and straight into the pool!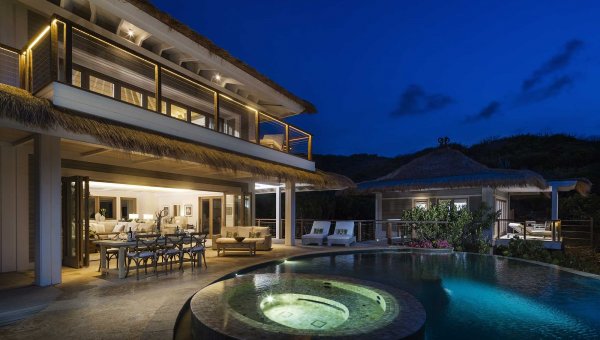 Beach Villa has an enviable sheltered position just above a sandy beach with views out to sea and up to Headland House. The main house features a fully equipped kitchen, a spacious lounge area for relaxing in the shade and you can also use the control panel to control the lights and set the mood, and activate the hot tub that sits within the outdoor heated infinity pool. Mangrove Villa is nestled in amongst the mangrove trees, all rooms are elevated and connected both to Headland House and to the neighbouring Beach Villa by wooden walkways. The rich wood interiors make for a cosy feel with Balinese style objects and carvings throughout.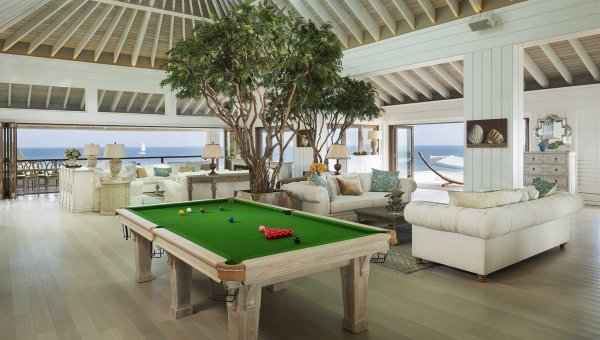 If you ever wish to step outside your villa there are more then interesting activities you can try. Moskito Island covers 125 acres so you can try hiking tour or mountain biking. You can spend your day practicing yoga, pilates, tennis, beach volleyball, beach cricket, a mini golf course and even organized treasure hunts for groups. Try kite surfing or sailing and explore underwater locations. There are spa treatments available upon request. Spa treatments are courtesy of the experienced and dedicated team on Necker Island. You can enjoy fine dining from the Beach House, the chefs on the island will create bespoke menus around your individual tastes. There are three unique dining pavilions: Boat, Round and Flamingo.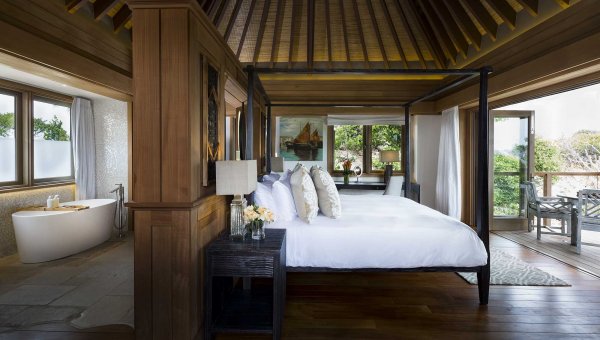 There is no doubt in our minds that the Moskito Island is the place where you can find perfect ralaxation and total enjoyment. It is what is designed for.
If you need more information you can visit the official website of the Moskito Island here. If you are interested in tailor made itinerary and insider knowledge please connect with us here.