Aman Tokyo is a rare example of how a hotel has managed to combine in such a sophisticated way the urban part of the city and the centuries-old tradition. Located in the posh district of Otemachi, just steps away from Tokyo Station and the world-famous Ginza shopping district Aman hotel is a peaceful heaven occupying the top six floors of the Otemachi Tower with a spectacular views of the Imperial Palace Gardens and surrounding Tokyo landmarks.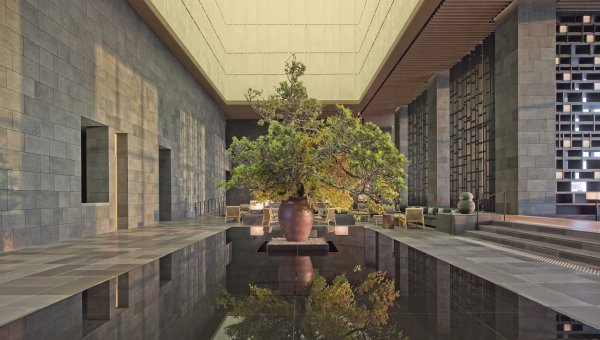 Views from every part of the hotel are simply magical, you will feel like you're on the top of the world. But what it's truly astonishing is the interior design of the hotel and their dedication to Japanese tradition. Every detail is on its place representing the calming spirit and sophistication. You would expect that a hotel located on the 40th floor to be all metal, but here you will encounter the fantastic use of wood in all its parts. Even the reception desk has been hewn from the immense trunk of a 250-year-old camphor tree. Somehow you feel in tune with nature.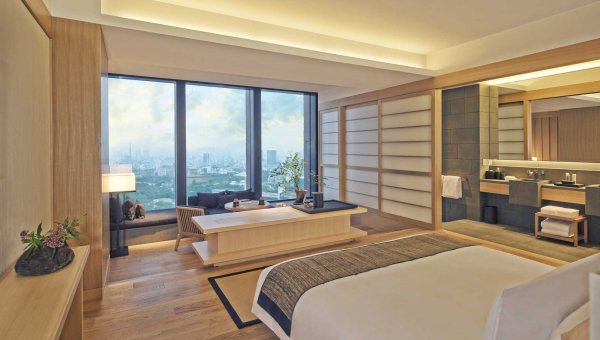 Rooms and Suites are lofty urban sanctuaries drawing design inspiration from traditional Japanese residences. Featuring wood, Washi paper and stone blended to great effect with modern technology and luxurious fabrics, they offer magnificent urban views, taking in the Imperial Palace Gardens, Tokyo Skytree® and even Mount Fuji on the horizon, depending on location and season. Filtered light contrasts with solid elements, creating a subtle interplay of shadow and light fundamental to the design and ambiance of the hotel. Maybe the best description is urban retreat.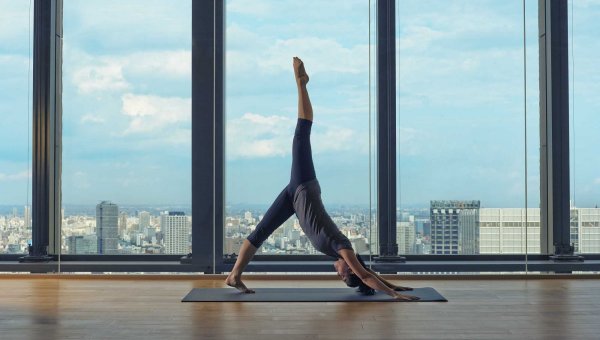 Here, you can practice your yoga routine between the clouds as the floor-to-ceiling windows provide unique experience. Drawing on traditional natural remedies and the principles of balancing mind and body, Aman Spa offers an integrated approach to wellbeing. Several of the spa's treatment rooms are joined by large Japanese-style hot baths and steam rooms, a 30-metre heated pool with views over the city, as well as a Fitness Centre equipped with the latest cardiovascular and weight-training machinery.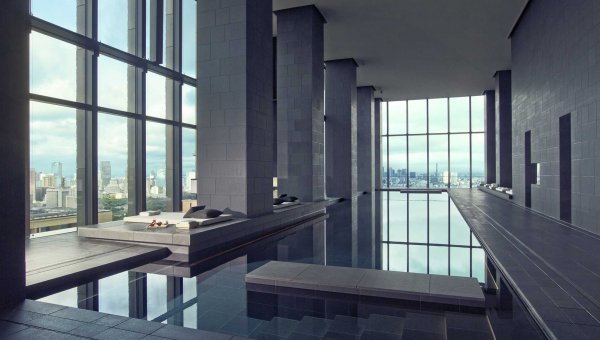 Once you've finished rejuvenating your mind and body at the Aman Spa head to the incredible Restaurant by Aman where you can try Mediterranean dishes finished with a distinctive japanese flourish by chef Eiji Ohata. Don't forget to try a delicately flavoured elixir, Aman Tokyo's signature sake which is brewed by Masumi Sake. Housed within The Restaurant is an impressive glass fronted walk-in wine cellar. Working with exclusive winemakers from around the world, as well as one of Japan's most revered sake masters, the cellar is stocked with over 1,200 carefully selected wines.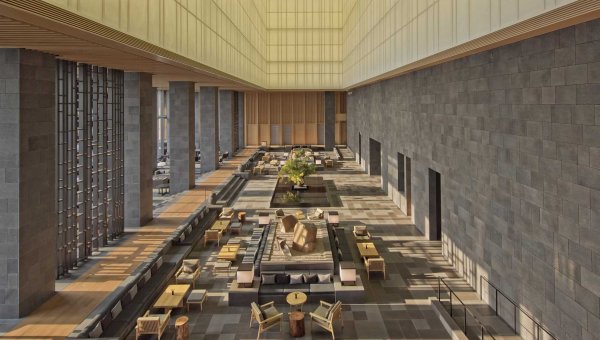 If you need more information you can visit the official website of the Aman Tokyo here. If you are interested in tailor made itinerary and insider knowledge please connect with us here.