Debuting Fall 2015, Faena Hotel Miami Beach will set new standards for perfect holiday staying. Its innovating design, luxurious rooms and suites and perfect location are the assets of "A place like no other". The hotel is placed inside the magnificent Faena District, a new lifestyle concept on its own, a project of Alan Faena, an visionary developer. Faena District is architectural complex composed of Faena House, a 24-storey building with 47 ocean view luxury residences, Faena Hotel, Arts Center, Faena Bazaar and Artists-in-Residence Center; Faena Park and Faena Marina. But let's go back to the hotel...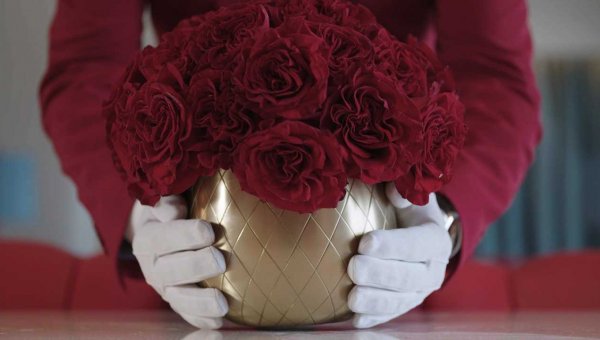 Back in 1947, George Sax created The Saxony hotel. This was one of the first luxury resort hotels in Miami Beach, and was considered the most expensive and lavish resort of the time. After extensive renovation this iconic hotel will show once again all of its glory. Along with Alan Faena for the renovation and design were in charge the famous film director/producer Baz Luhrmann and four-time Academy Award winning production and costume designer Catherine Martin. Together they managed to evoke the Miami's golden age of glamour in a single hotel.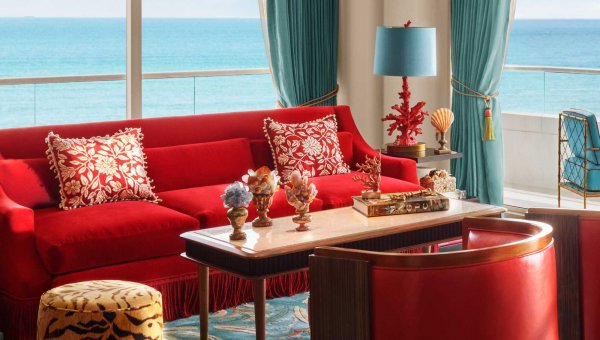 Magical views of the ocean and the bay are the part of the exclusivity of the rooms and suites in the hotel. Sophisticated combination of colors and furnishings create a special indoor atmosphere. Shades of red give a unique ambiance to the place and they are in perfect contrast with blue outdoor views. Spacious and colorful, rooms and suites reveal what elegance is all about. We can't forget the incredible attention to details of each room that brings out the best of Faena Hotels. Just remember the beauty of Faena Hotel in Buenos Aires.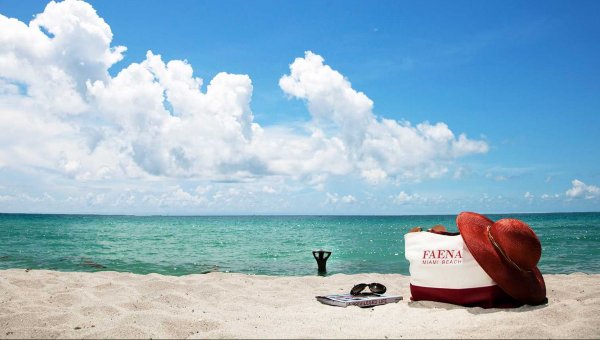 Mix of South America and Miami can be found in every part of the hotel. It brings out the exotic nature in you. First of all, there are three signature restaurants. Two of them are oceanfront restaurants by celebrated Chefs' Paul Qui and Francis Mallmann. Locally grown ingredients will be masterfully prepared to create extraordinary epicurean experiences inspired by South America's rich culinary traditions.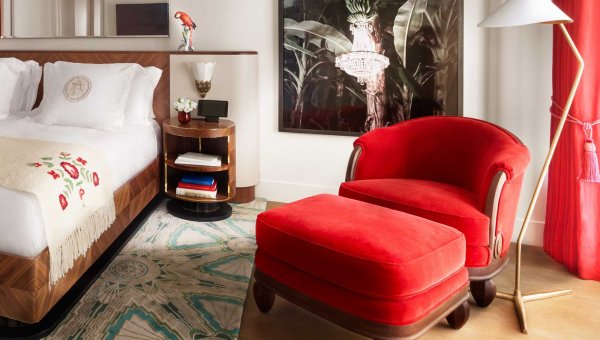 The Tierra Santa Spa is a 15,000 square foot space reserved for pure indulgence. It is Miami's first built South American-inspired spa. Experience rejuvenation with ancient South American healing techniques and indigenous ingredients; the double-height hammam is particularly impressive. Although the treatments are based on using ancient healing techniques they are combined with latest anti-aging technologies.
There is no doubt in our minds that the uniqueness of the Faena Hotel Miami Beach will be enchanting for discerning travelers. We already love it.
If you need more information you can visit the official website of the Faena Hotel Miami Beach here. If you are interested in tailor made itinerary and insider knowledge please connect with us here.