Welcome to the private, luxurious experience of Annandale. Rural New Zealand at its best – off the tourist trail and in an area of outstanding beauty and drama lies Annandale, a pioneering sheep and cattle farm that offers four distinctive luxury villas including Seascape, Homestead, Scrubby bay and Shepherd's Cottage.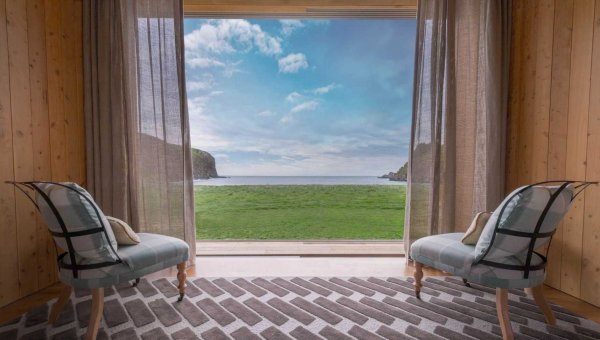 On the Banks Peninsula 30 minutes from Akaroa is where this hidden gem of New Zealand lies. Astonishing views of the Pacific, open air, stunning scenery and privacy are the details of this 4000-acre private land. Exceptional farm-style luxury is presented in four different villas, each with its own uniqueness. Ever since 1843 when the first family from Scotland settled here, this part of the land has been known for its remarkable nature. This outstanding location combined with extraordinary architecture presents a unique holiday experience.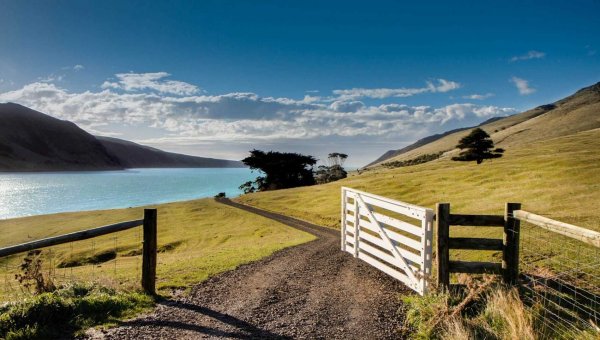 First of the luxury villas is the Homestead, built in 1880s and restored to fit the taste of the most discerning travelers it is the place where you will discover what true relaxation is all about. Four master suites and playful bunk room are carefully designed to awaken the casual elegance of a bygone era all the way to a secret staircase that leads down to the kitchen via the butler's pantry. Enjoy your evenings in the library, next to a fireplace or have a walk around enchanting gardens. There is a tennis court and state-of-the-art recreation facilities that include an outdoor 20-metre heated swimming pool with lighting system, 40-degree spa pool and top-of-the-line gym equipment including treadmill, weights, exercycle and elliptical, and all-weather changing rooms.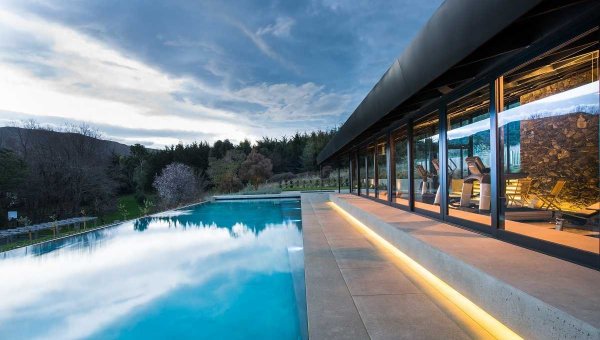 At the northern end of the farm, on a special location with magnificent views on the beach, architect Andrew Patterson has designed a beautiful villa known as the Scrubby Bay. If you're searching for luxury, isolated location then this is it. It accommodates up to 14 people in three ocean-front bedroom suites and a bunk room that can sleep 8.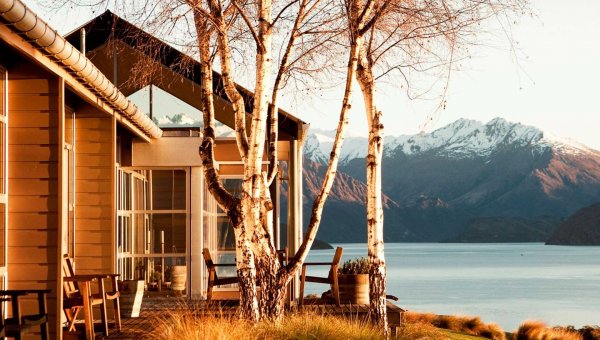 A sun-drenched deck, huge open plan dining and living space, well stocked with books and games for all ages, private 10 metre heated swimming pool, outdoor barbecue and half-court basketball part are the amenities you can enjoy here. It is the perfect place to enjoy peaceful holiday with family and friends.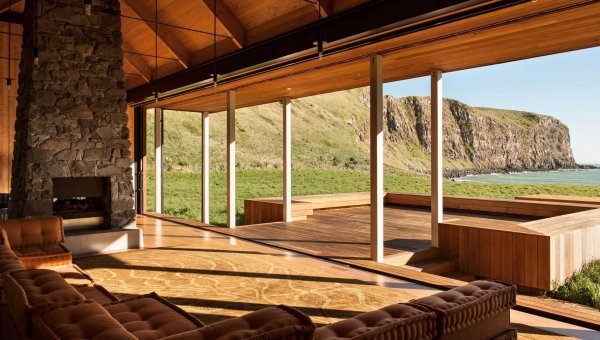 Meet the mesmerizing secluded romantic retreat – The Shepherd's Cottage. Set high on the hill with an uninterrupted view of the Pacific Ocean and Kaikoura Ranges in the distance, this charming and secluded rural retreat makes for a perfect getaway location. Here it is all about the privacy. You will experience pure tranquility and freedom to enjoy outdoor bath and long walks through the gardens. Read a book on a cozy bed next to a fireplace before heading upstairs to the warm bedroom under the eaves.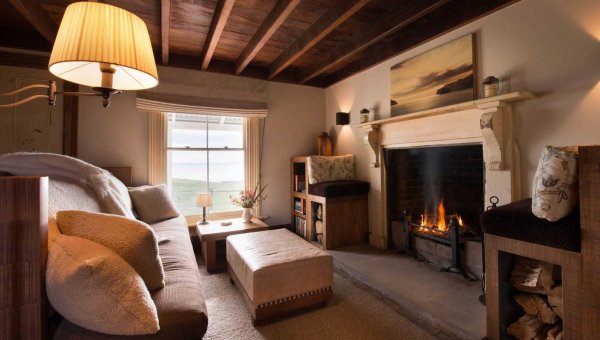 Seascape villa is timeless and unique. The turf roof, stone walls and glass façade of the contemporary accommodation discreetly add another dimension to the landscape. This is unique combination of contemporary architecture and nature. Ideal for couples as the king size bed presents unparalleled views of the ocean and secluded location offers much needed privacy.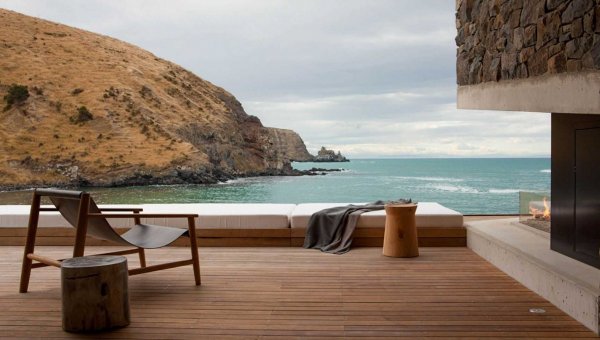 Part of the villa has magical floor-to-ceiling windows which add to the magical ambiance of the place. From within, it appears you are floating on the open sea, in thrall to its ever-changing moods, yet safely embraced by luxury and modern comforts. Outside, dolphins and seals often frolic in the glittering water, with only you and the tussock grass to witness them.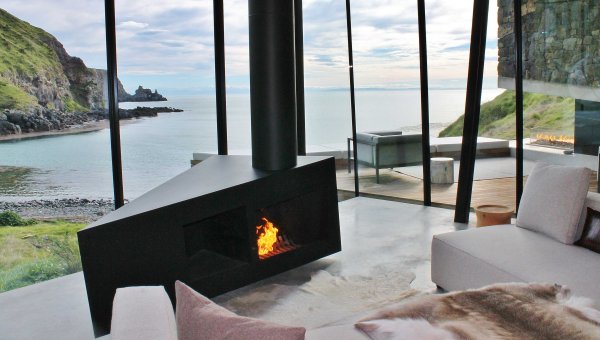 Part of our Private Villas Collection Annandale Stay Where the World Can't Find You...™ villas are truly uncommon properties. They are reachable either by a spectacular helicopter flight or a breath-taking 4WD transfer across the cliff-top farm tracks. Experience a different kind of luxury vacation in astounding part of New Zealand.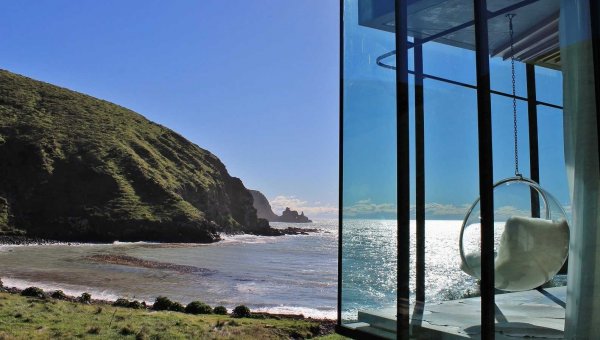 If you need more information you can visit the official website of the Annandale here. If you are interested in tailor made itinerary and insider knowledge please connect with us here.