Overlooking scenic rice fields, formed around the Ayung River, the COMO Shambhala Estate is aesthetic combination of traditional Balinese and contemporary elements. It is an ideal environment for experiencing what a true wellness is. Located near Ubud, the Estate is an extraordinary 23-acre location on a jungle-covered riverbank known for The Source, a natural spring locally revered for its healing properties, which is used in all Estate facilities.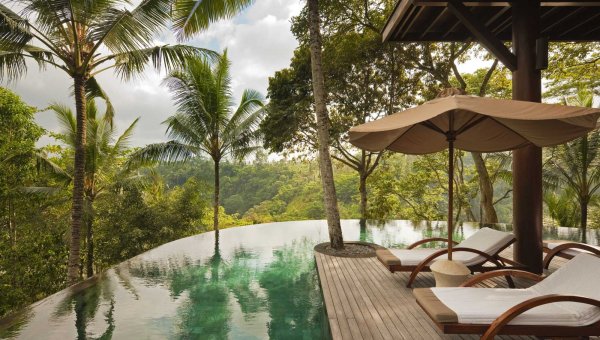 The Estate has a purpose to help you find a sense of wellbeing through the continuous process of learning and rebalancing. The COMO Shambhala Estate is designed for you to take away a sense of peace and to maintain it in the outside world. When it comes to holistic wellness and healing, the Estate follows the philosophy that no two people are the same. That is why the layout of the property is constructed in such form that you can rarely encounter neighbours or not depending on your wishes.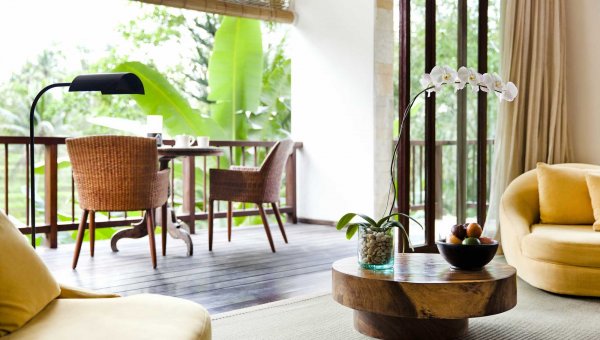 The proactive approach of the retreat is that you can consult with an resident expert to design a program that meets your specific needs and to work towards individual goals. The wellness programs here include a mix of ancient healing therapies and modern science to cleanse, heal and rejuvenate for optimal health and well-being.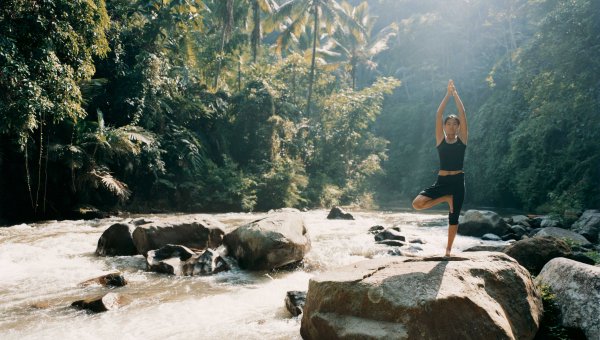 Down a forested path of stone steps, towards the edge of the River Ayung, Kedara's four treatment bales and relaxation areas sit amid small, fresh pools. There you can enjoy different programmes that the Estate has. Authentic Ayurvedic programmes, stress management, oriental medicine, massages, Yoga and Pilates will rejuvenate your body and soul. You can immerse yourself in the flavours of Indonesian cuisine at Kudus House, or enjoy the balance, nutrition and sophisticated tastes of the healthy COMO Shambhala Cuisine on all-day menus.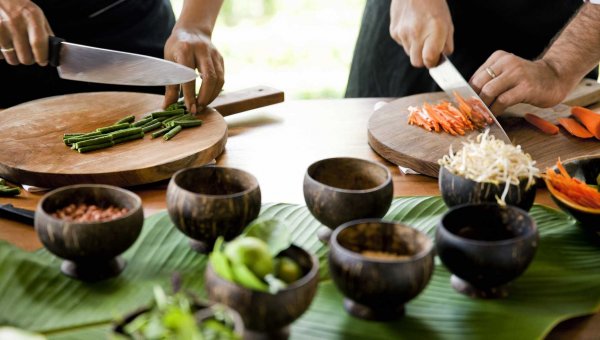 Accommodation at the resort bring a specific addition to the wellness. Every room looks differently so that you can choose the one that is in tune with your spirit. Private Villas are designed by Cheong Yew Kuan, each with a private outdoor pool. Residences are planned for groups as they have shared pools and if you wish to experience this special retreat on your own, the Estate has luxuriously Retreat Villas for one person.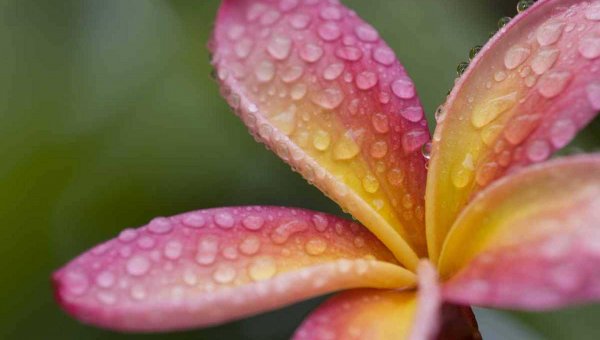 When you leave Bali you always feel refreshed, but when you leave COMO Shambhala Estate you will feel reborn.
If you need more information you can visit the official website of the COMO Shambhala Estate here. If you are interested in tailor made itinerary and insider knowledge please connect with us here.