With a relaxation area that overlooks the picturesque bay of Petite Anse, the hilltop Spa at Four Seasons Resort Seychelles instils a sense of tranquillity from the point of arrival - an experience that awaits with the Resort's new tailored Spa Journeys. The multi-day Spa Journeys are designed to address specific lifestyle needs. From local inspirations, an ocean breeze experience or a spiritual journey, to beauty pampering or a romantic escape for two, these spa journeys are a holistic haven for the ultimate in self-renewal. Each programme can be further customised to meet individual needs and treatments.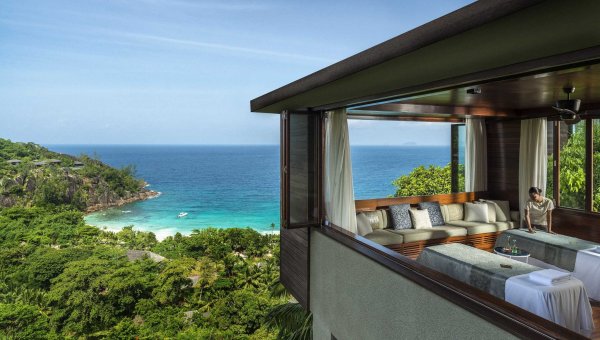 High above the beach, brushed by gentle breezes at the summit of the hill, relax in your own private spa pavilion with heavenly views of Petite Anse. The Spa at Four Seasons Resort Seychelles has five individual spa pavilions and it is designed for solitude and seclusion. A 54-square-metre yoga pavilion is connected to the Spa entrance by a timber deck. Space is available from sunrise to sunset for private instruction or individual yoga sessions.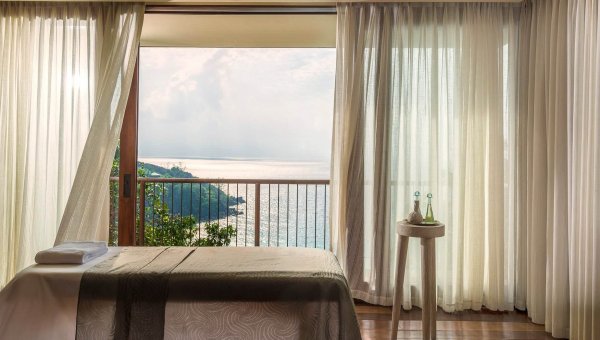 One of the highlights on the menu at the Four Seasons spa here is the Starlight Massage. It is administered on the rooftop after sunset and, while the tight knots in your muscles are skillfully kneaded away, you soak in the sounds of the Indian Ocean and the night breeze. One of our favourites and signature ritual of the Spa is Coco De Mer.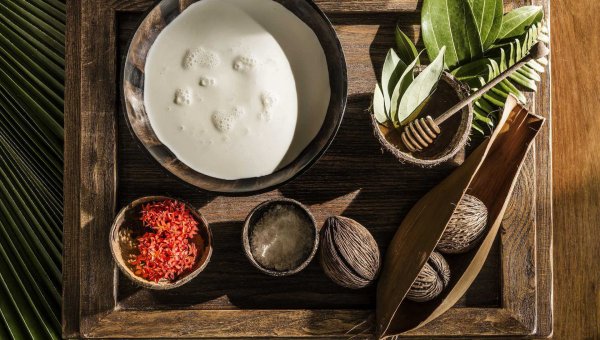 A tribute to the many tales of love that the Coco de Mer has inspired throughout the ages, this sumptuous ritual encourages you to love yourself. It begins with an invigorating passion fruit and Coco de Mer body scrub and a nourishing heart of palm and caviar body wrap. A massage with rich Coco de Mer whipped massage cream follows, before a relaxing floral bath with cinnamon, honey and coconut milk, complemented by beautiful bay views and a refreshing coconilla drink. A final application of passion fruit and Coco de Mer body lotion leaves the skin luminescent and soft.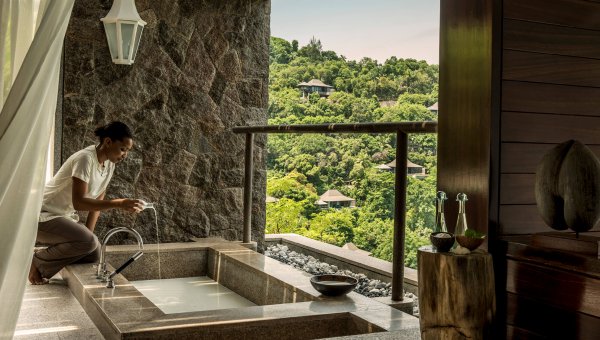 Once you've decided which tailor made spa journey suits you, expand your unique experience by exploring this alluring location. Natural jungle setting of the Four Seasons Resort Seychelles is perfect for a summer escape. Soft white sand and shades of azure, green and dark blue will transport you to another dimension where peace and serenity are the leading roles of your Seychelles story.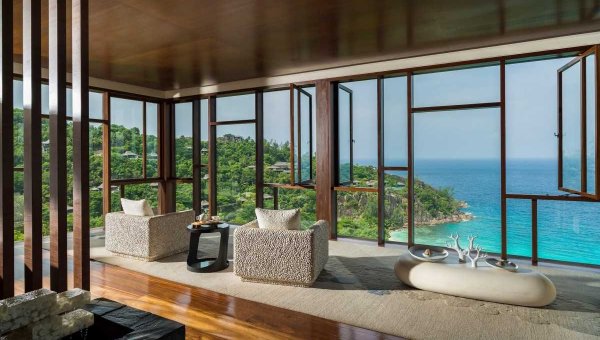 If you are interested in tailor made itinerary and insider knowledge please connect with us here.