When we talk about Amanzoe resort, we talk about sublime minimalism that excudes ancient Greek vibes. And just when we thought that Amanzoe couldn't get any more beautiful, we got introduced with Villa 20. Exceptional in every way Villa 20, the most luxurious part of Amanzoe, goes beyond anything you could imagine.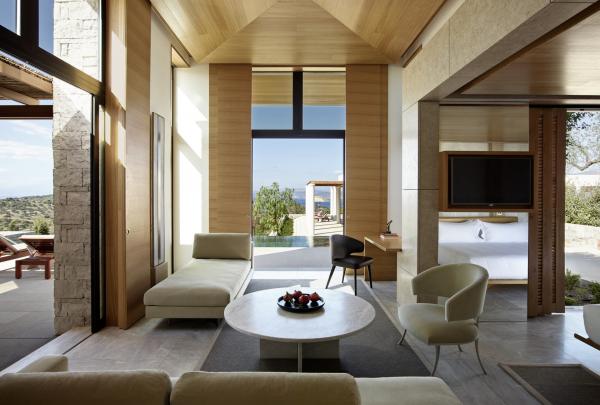 Villa 20 is occupying four acres of land atop a hill presenting astonishing views of the island of Spetses. The residence has six levels with nine bedrooms, seven pools, a series of living and dining areas, a state-of-the-art gym with an outdoor yoga terrace and even its own spa.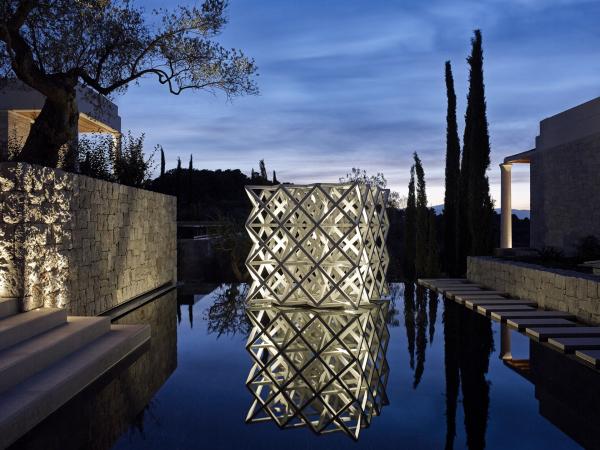 Inspired by the classic Greek architecture and combining contemporary amenities Villa 20 is an extraordinary example of luxury accommodation. Beautiful work of architect Ed Tuttle is made even better with large-scale sculptures and works of art by Greek and international artists. This palatial residence surrounded by olive groves serves as an art gallery designed solely to create for you an ambiance of antique luxury.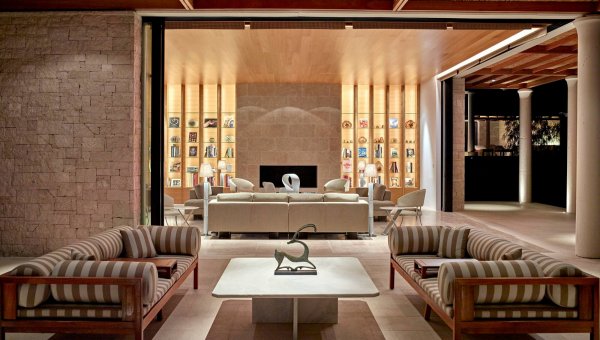 Every detail of this magnificent villa is emphasizing the connection between you and nature. The indoor and outdoor living is possible in every part of the villa. Large gathering spaces for you and your friends are located both inside and out. From barbecue to the fireplace and extensive library your vacation will surely be unforgettable. When we add to this the full-time staff of 18, including a chef for private meals your luxurious Greek adventure can begin.
For more information contact our travel advisor HERE