To witness the Komodo dragon in its natural habitat and dive or snorkel the pristine waters of the Flores Sea is an extraordinary experience. The luxurious cruiser Amandira will reveal magnificent secrets of highly praised, remote areas of Indonesia. But let us explain why Amandira is so special.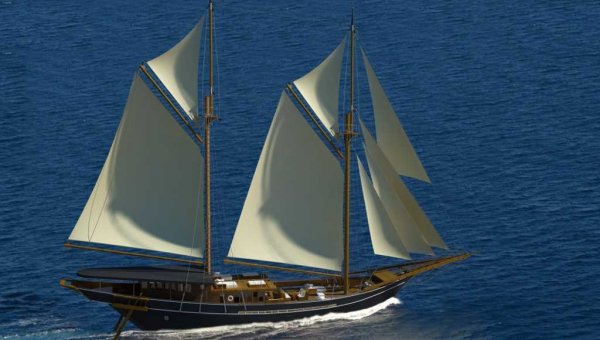 Launched in May 2015, Amandira is the newest and exceptional cruiser designed to indulge the adventurous as well as hedonistic spirits. Named after the Sanskrit-derived word for "peace" and dira which means "intrepid", the custom-built, 52-metre, two-masted Phinisi sailing vessel is exactly that fearless in bringing the best of sailing experience. Amandira can travel under sail as well as motor. It has five spacious cabins, accommodating up to 14 people. Each cabin features large bed and a living area with sofa, coffee table and writing desk, as well as a spacious bathroom with shower and twin vanities.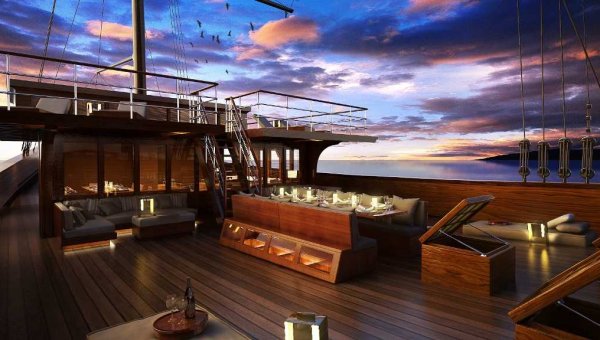 The main lounge is the foredeck, where you can relax on sun loungers or enjoy a drink at sunset from the bar area. Amandira also features an indoor lounge, and a library and entertainment room. Amandira sails with a crew of 14, including a private chef and a dive instructor. Dive facilities include the use of nitrox, allowing longer dive times for experienced divers.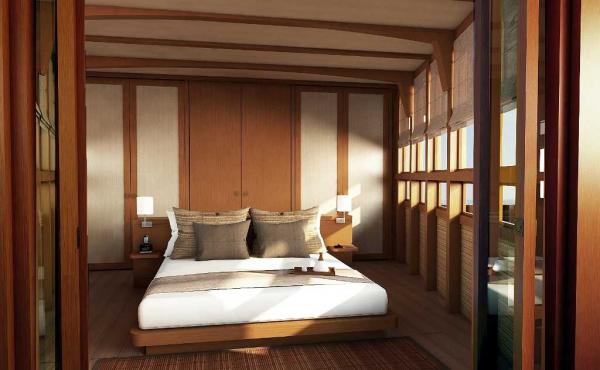 Depending on the time of year, Amandira sails through the two equally magical Indonesian destinations. From April to September, Amandira's sails are set to "Komodo Expedition", a seven-night journey that explores Komodo National Park and the surrounding Lesser Sunda Islands and the Raja Ampat archipelago. In between land expeditions to view the world's largest lizard, the Komodo dragon, divers can explore the Flores Sea. The final two nights of the trip are spent on Moyo Island at the Amanwana resort, a wilderness hideaway and eco-initiative with luxury tents surrounded by incredible dive sites and beaches.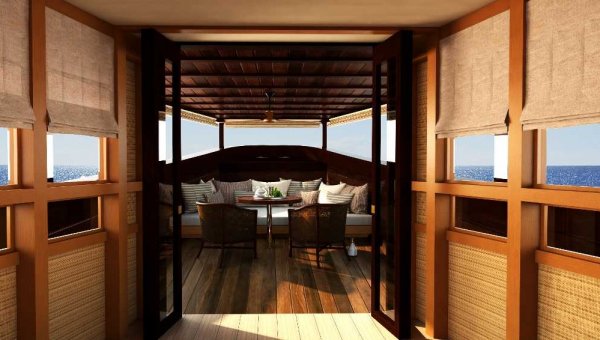 The second seven-night journey is "The Raja Ampat Expedition", an adventure that runs from October to March where you can admire the beauty of this vast archipelago, which spreads over 50,000 square kilometres and holds 580 types of coral and 1,397 fish species. It's the part of the world where Indian and Pacific oceans meet and sailing through sails through some of the most beautiful, hard-to-reach waters on earth is the experience of a lifetime.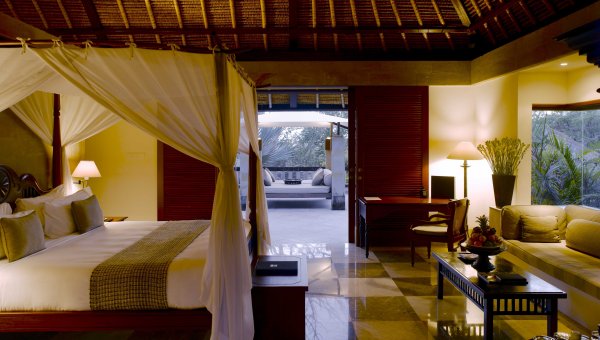 If you prefer exploring Indonesia by foot but still want to experience the special Aman spirit, we recommend staying at Amandari, a unique setting from which to experience the cultural richness of Bali's artistic centre as well as its mountainous region to the north. If you wish to explore East Bali Amankila which is set on a cliffside overlooking the Lombok Strait is the perfect place to be. If it's a beautiful beach you seek, Amanusa is a proud owner of one of the best in Bali — fringed by a coral reef and offering a wide range of watersports.
If you need more information, you can visit the official website of the Aman resorts here. If you are interested in tailor made itinerary and insider knowledge, please connect with us here.