Christian Dior was the architect of design and his art of making you feel special lives on through his fashion house as well as through Dior's dedication to cosmetics and beauty treatments. As a symbol of beauty, elegance and sophistication, Dior Institute and Hotel Plaza Athénée strive to make you feel the ultimate refreshment once you finish your spa treatment.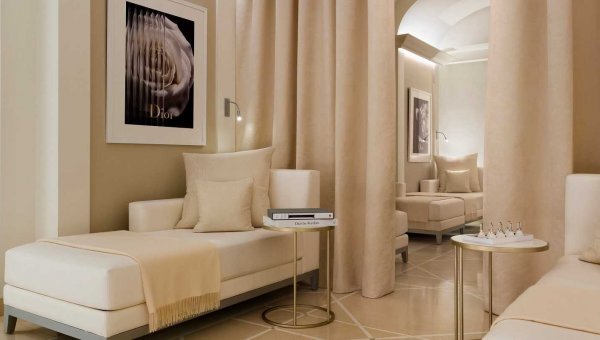 What is common to this luxury hotel and the famous designer is a unique approach to people and finest things in life. This method applies at the Dior Institute as well. Whichever treatment you choose the devotion to your body and skin will be absolute: A one-on-one consultation and an in-depth skin examination with a therapist to ensure effective results. This is followed by a customized back massage which will help the posture of the head and figure. This process accompanies all treatments at the Dior Institut.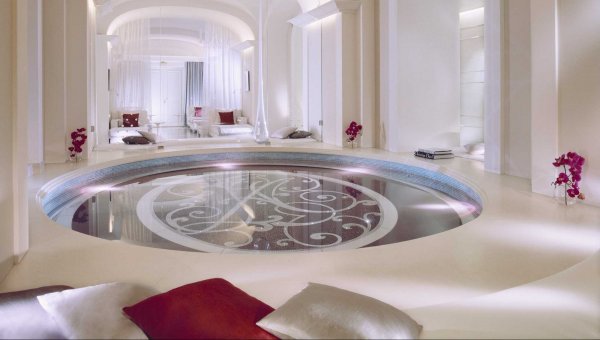 The design of the Plaza Athénée and Dior Institute is very different. After vibrant shades of red and gold inside the hotel, you will immediately know that the white is reserved for rejuvenating experiences. Walking down the private staircase covered with lush carpeting, you will find yourself in a peaceful sanctuary, with the ceiling with arches and well-positioned mirrors, which create the illusion of even more space.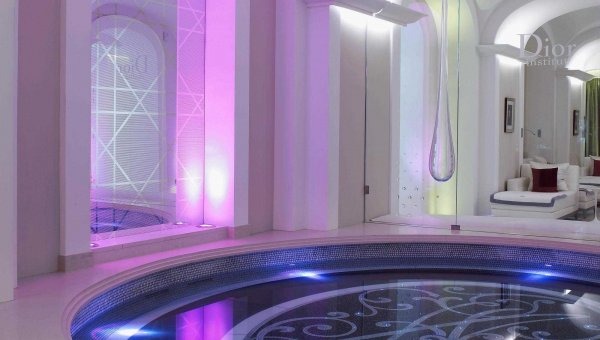 The White marble floor is heated to provide maximum comfort in those moments when you are barefoot, while gray and mauve color and Dior geometric patterns adorn the space. Five treatment rooms are the definition of discreet luxury, with heated beds, showers, and cabinets with products illuminated through tinted glass, so as not to disturb reduced tone. As the perfect combination of innovation, sophistication, and pleasure, Dior Institut is an exceptional location for revitalization. In this seductive space, where time seems to stand still, the primary goal is to revive the youthful beauty of face and body for both women and men.
Dior Institut at the Plaza Athénée has five treatment rooms (also a double room), which includes relaxation lounge, fitness center, hammam steam bath and sauna. This luxurious and exclusive area, which offers world-class treatments, indeed is the best place in Paris to revitalize the mind and body.
If you need more information you can visit the official website of the Hotel Plaza Athénée here. If you are interested in tailor made itinerary and insider knowledge please connect with us here.