When fashion week starts, every head turns to the cities known as the capitals of fashion and style in Europe: Milan and Paris. The amazing shows from Paris and Milan always bring new trends to the creative scene of fashion and of the cities. Whether you find yourself in Paris and Milan during the fashion week or not, we've chosen the best places for you to experience the aesthetics of the cities by discovering where to sleep, eat and shop.
Paris
Paris Fashion Week is as prestigious as it gets. That comes as no surprise because Paris is the birthplace of iconic fashion houses such as Dior, Chanel, Louis Vuitton, Givenchy, Saint Laurent, Hermes, Lanvin, Balenciaga and Balmain. For all high-end fashion lovers, there is a place between the Champs Elysees and the Seine river banks that can't be missed if you seek the best shopping experience in Paris. It is the famous Avenue Montaigne boasting with flagship stores of renown brands. Avenue Montaigne is famous for Dior flagship store at number 30, the historical building where Dior was founded by Christian Dior, the French fashion designer, on December 16th 1946.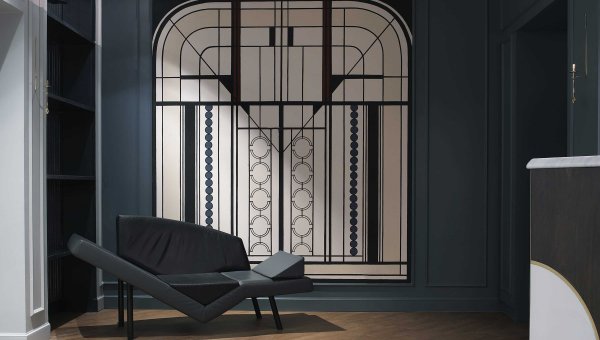 From here take a short stroll to another fashion street, La Rue du Faubourg Saint-Honoré, where you can prolong the shopping fever and enjoy Parisian street style and elegance. If you wish to experience the iconic hotel of the city, stay at Le Bristol Paris. The landmark hotel located in this street boasts as one of the most luxurious places in the city. It even hosts Fashion Saturdays where major fashion houses present their new collections. Another chic stay is at the Hotel Bachaumont, new, fresh and stylish hotel with a striking Art Deco vibe. Hand-picked furniture, elegance and different design in every room will be a love-at-first-sight for every art lover.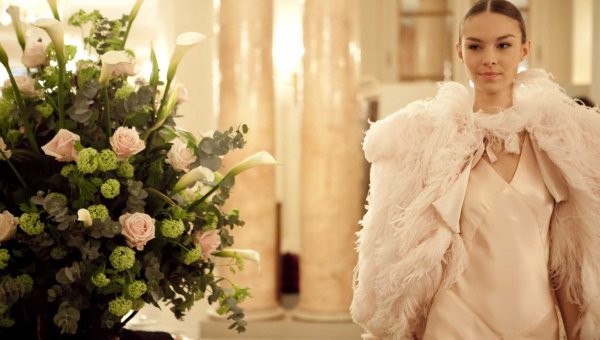 Apart from being the city of light and the city of fashion, Paris is also the city of gourmet pleasures. One of the places that should be on your list is the Alléno Paris au Pavillon Ledoyen, a three Michelin star restaurant by Yannick Alléno. In a place surrounded by nature, Alléno brings new life to classical French cuisine. The most popular Chinese restaurant among celebrities is the Davé restaurant that has been a hot spot for more than 25 years, known as the favourite of Karl Lagerfeld and Leonardo di Caprio.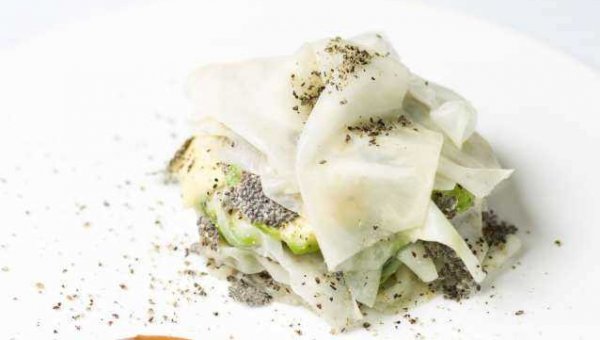 Milan
In Italy's capital of style, even hotels come with a fashion label. And we must say, we love them. Experiencing aesthetic such as Armani or Bulgari in a hotel makes you change your perspective on fashion brands and realise what love of style and elegance means to these brands. Each element of the Armani Milano Hotel has been personally designed by Giorgio Armani and chosen for sculptural, aesthetic and sensual qualities. Just as the Bulgari Hotel Milan exudes the calming, elegant and bright atmosphere that shines through their jewellery collection. The furnishings and décor of the hotel create a refined yet welcoming atmosphere, an expression of the constant attention to detail for which Bulgari is famous.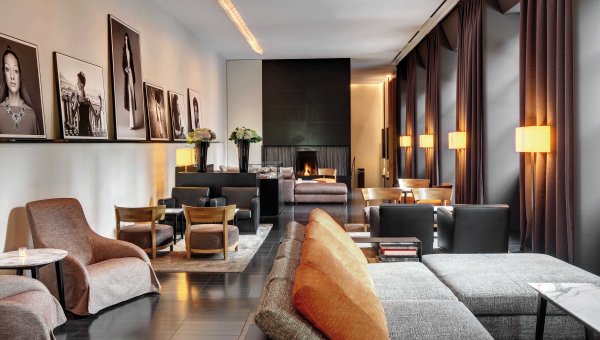 One of the world's most famous fashion districts is Quadrilatero d'Oro or Golden Quadrilateral, also known as the Golden Quadrilateral of Fashion. Via Monte Napoleone, Via Alessandro Manzoni, Via della Spiga and Corso Venezia are full of shops and showrooms which will leave you speechless. From haute couture dresses of Valentino, Versace or Dolce & Gabanna to the finest leather handmade shoes, here you will have one of the best fashion experiences in the world.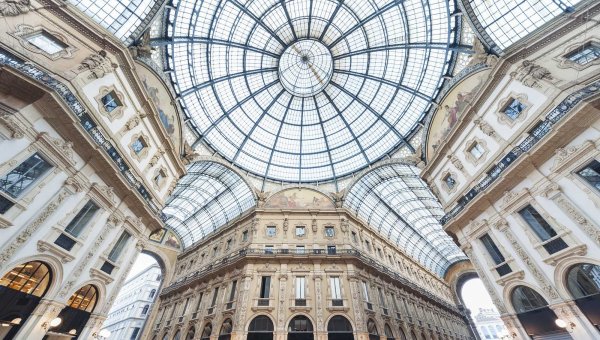 If you get tired of all the shopping, relax at the table of the well-known Alla Cucina delle Langhe. The restaurant serves traditional regional food from Piemonte and Lombardia. The ambience is unpretentious as all significance is on food, that is why this is the favourite place of Tom Ford when in Milan.