North of the coastal town of Marmari on the long sandy beach lies an extraordinary sanctuary of island Kos. The new lifestyle hotel that brings an unconventional summer experience - Oku Kos Hotel. Inspired by the concept of paréa, translated as a get-together with friends, the hotel represents a new kind of luxury hotel. Oku concept is created for travelers who wish to design their own vacation experience. Plan your trip with us and discover how unique vacation can be when it is fashioned according to your wishes. The opening of this fantastic, boho-chic escape is reserved for 1st July.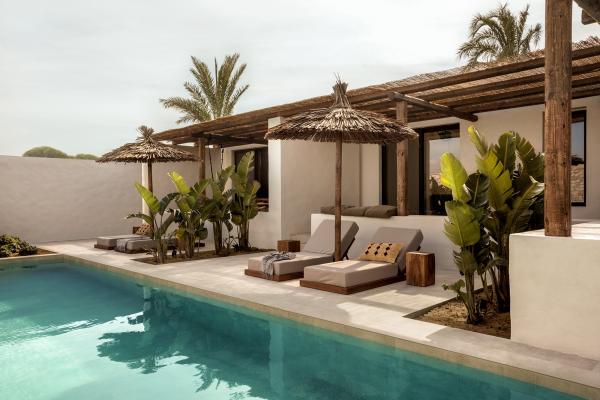 The 100-room refuge is the the first Oku hotel in Kos. The architecture, the interior and style are based on the concept; laid-back living. Here, you can count on an original location and design. Everything inside Oku Kos is inspired by the vision of a tasteful and simple life on the beach.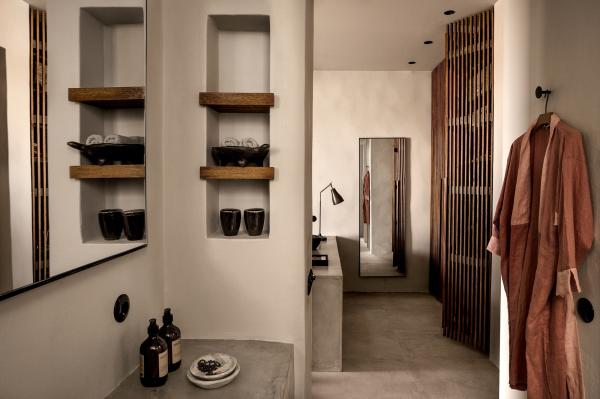 The design of the rooms adds to the warm, inviting atmosphere within the five different room types that hotel offers. Influenced by the traditional cubist buildings found across the Greek islands, architect Ilias Mastrominas and the team at Lambs and Lions design agency, have created a mix of one and two storey 'homes' which have been brought together in a village-like feel.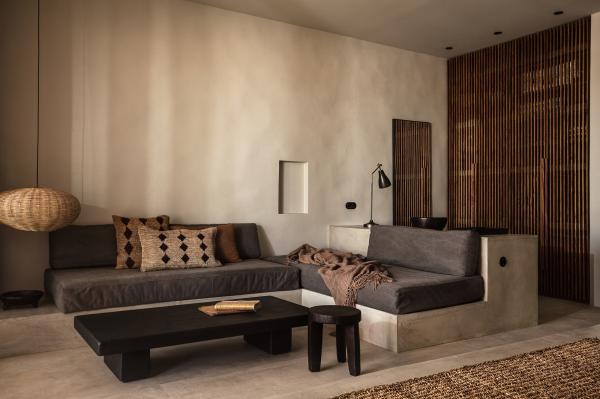 The soft gray facades, interspersed with private or shared Mediterranean gardens, patios and pools, enhance the calming atmosphere for guests, while the web of paths and small squares that connect the various parts of the hotel encourage guests to slow down to an island pace of life.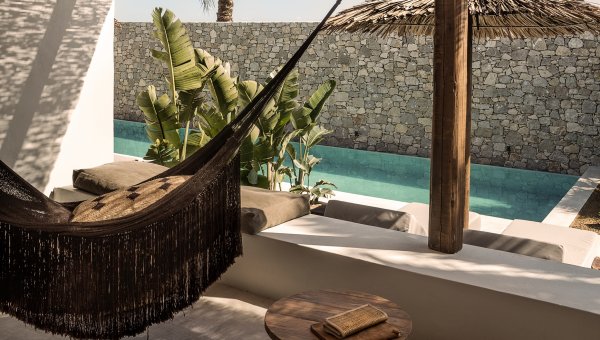 The furniture is inspired by the clean lines of mid-century modernism contrasted with rough, natural textures and exotic handmade accessories. The understated design soothes and also reflects Iku's guiding mantra. To let go, reboot, and celebrate life's simple things. The beach is home to the very first Iku Beach Club. Its beautiful design promises relaxing time by the seaside which is complimented with the culinary experience. If you seek summer getaway with a chic allure the Iku Kos Hotel should definitly be on your list.