Back in the day, Caesar Augustus made the Island of Capri his home. Following him, Emperor Tiberius built some fabulous villas, making Capri an exclusive destination. Since then, European artists, writers, and more recently celebrities have visited or made the island their home, creating an atmosphere of wealth, sophistication, and glamour.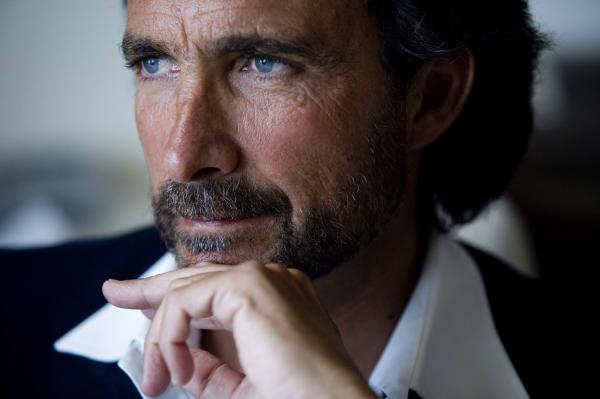 The man behind the most luxurious hotel on the island – the Capri Palace is Tonino Cacace who took over running the property when his father died in 1975. He was only 23 at the time and didn't know how to run a business. He was a student of philosophy who was passionate about art. His passions made him think differently and pursue ideas that were considered unusual and innovative for the time. The quest for beauty and wish for making a unique space lead to the creation of a private escape that is unique in every way. He reduced the number of rooms, from 100 to 69, to make them more comfortable; in the common areas, he exhibited an art collection worthy of a museum, and in 1990 he created the first medical spa in Europe with the collaboration of Professor Francesco Canonaco, who still manages it. Today when you enter this private escape you are surrounded by perfection no matter where you look.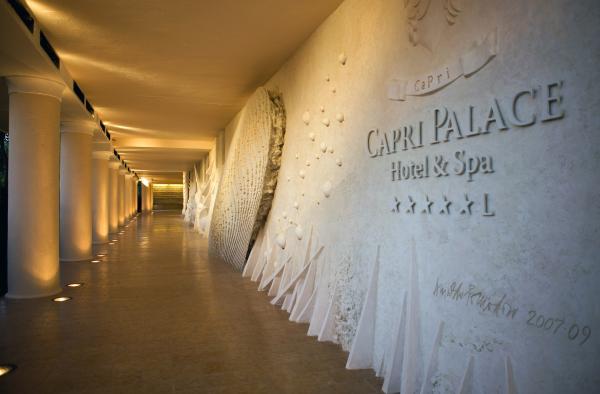 Tonino's passion for art led him to create an impressive Art Collection, called the White Museum, which represents art, hospitality, design, and craftsmanship at the same time. A variety of Italian artists have contributed to make this a truly Art hotel.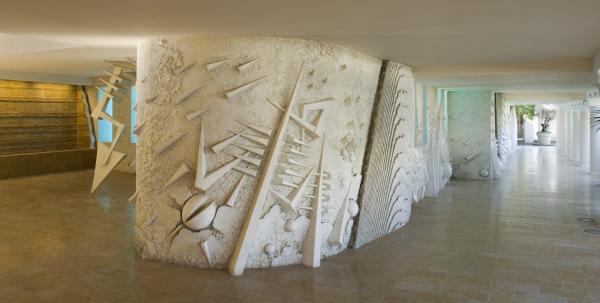 "The idea of art surrounding rooms has always fascinated me. It fascinated me even more to create a true art hotel where the art is everywhere: in public areas, rooms, large and bright studio workrooms, available to Italian and foreign artists, and where many of them continue to work."
-- Tonino Cacace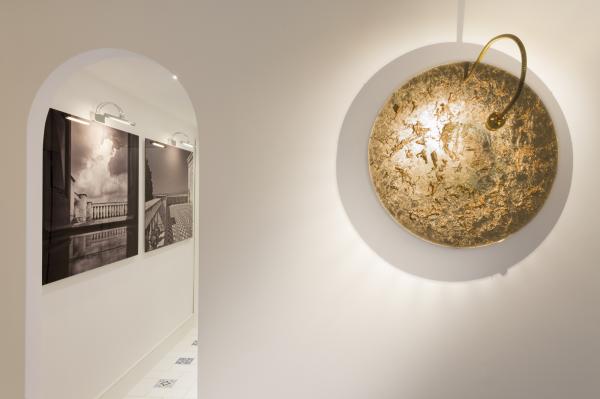 An Italian sculptor Arnaldo Pomodoro created the entrance of the hotel and three-dimensional wall called The Sea Shore, Velasco designed the mosaic of the pool entrance. Tonelli designed the private pools, which are dedicated to Magritte and Warhol; Plessi installed monitors in an old wooden boat that a sailor used to take tourists to the Blue Cave; and Costantini autographed the paintings, dedicating them to Calder, Kandinsky, Miro, and Donghi. Miro's abstract signs, Mondrian's straight lines, and Kandinsky's colors became the essence of the walls and the details of the fabrics for the furniture.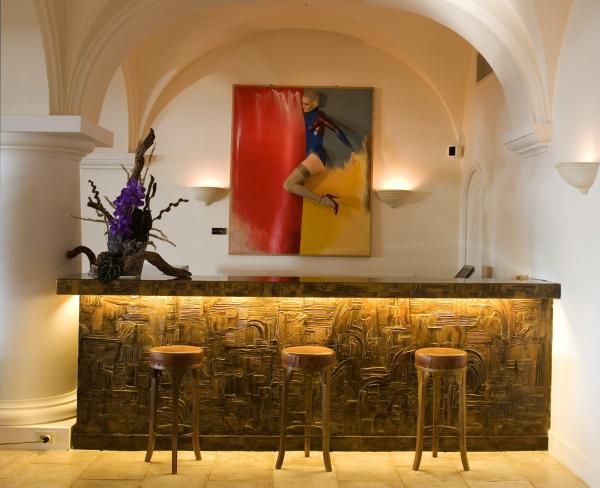 The authentic atmosphere at is Tonino's doing. His love of the art, original approach to running a hotel, and courage to stay true to his passions are what make the Capri Palace stand out. Here art is not a display of prestige but part of the structure. Anacapri was always a place of retreat and Tonino succeeded in preserving that "relaxing at home" vibe. That is why Capri Palace is a homely, aesthetic experience. One of the best in all of Italy.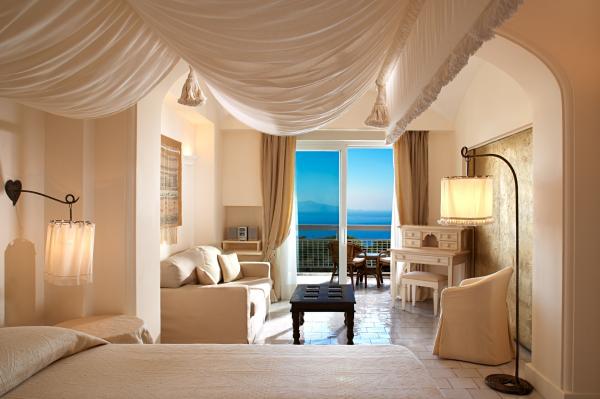 For more information contact our travel advisor HERE