Last week Vienna welcomed its first luxury hotel opening in 10 years. The Rosewood Vienna opened at Petersplatz, one of the city's most famous squares. The new hotel pays homage to the Austrian capital's imperial history with regal style and details.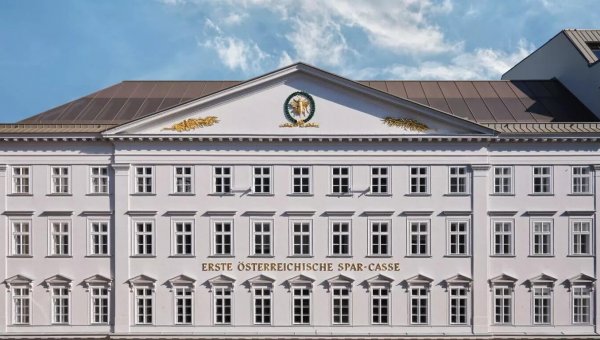 Situated in a historic 19th-century building, the hotel marries historic charm and European Belle Époque architecture with modern interiors and timeless sophistication. The building housed an apartment where Mozart once lived and where he wrote "The Abduction from the Seraglio," among other famous works.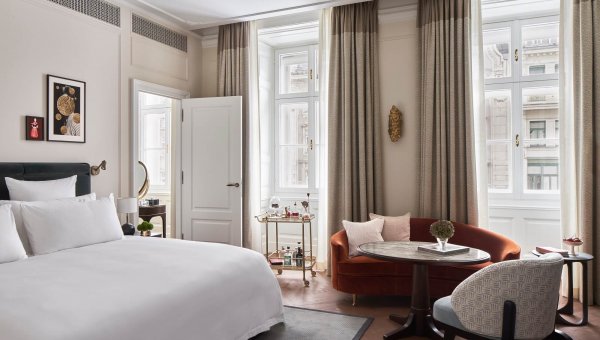 Influenced by the rich artistic heritage of Vienna, visual art is a hallmark of Rosewood Vienna, with work by contemporary artists in its guestrooms and throughout the property. Evocative murals painted by Austrian artist Marie Hartig embellish Salon Aurelie, the hotel's luminous lobby lounge. Among the decorative palm fronds, flora, and butterflies, inspired by Vienna's splendid Palmenhaus (Palm House) art nouveau conservatory, guests enjoy the ambiance of a chic Viennese coffee house.
A warm, refined residential style imbues 71 guestrooms and 28 suites that extend over four of the hotel's seven floors. The presidential suite, Hoffmann House, is named after the visionary Viennese modernist architect and designer, and a founder of the Wiener Werkstätte, the avant-garde design company. The grandly proportioned 1,916-square-foot suite includes a master bedroom, living room, entertainment area, dining room with seating for eight, and kitchen.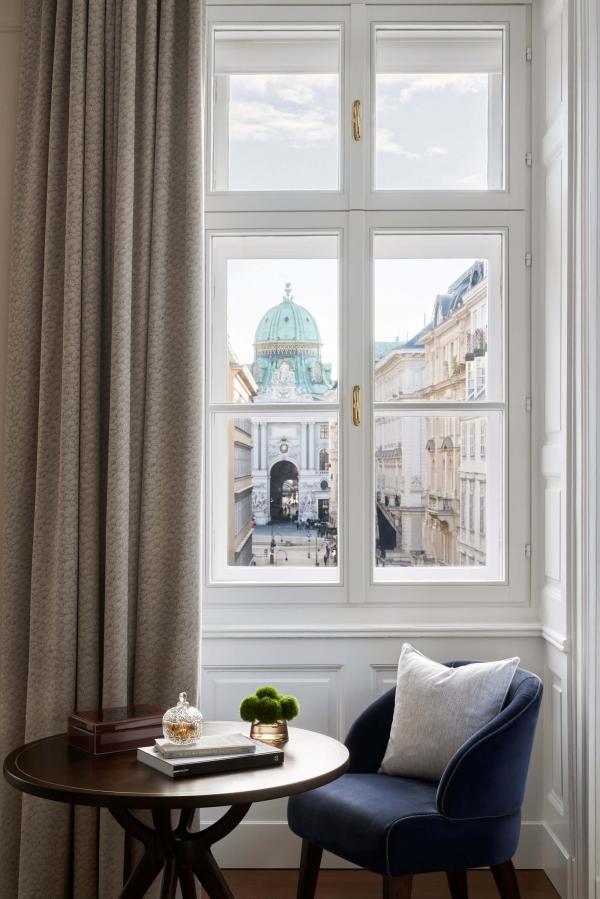 The splendid suite is suffused with Viennese ambiance, from the commissioned chandelier by the renowned firm J.L. Lobmeyr to Backhausen fabrics and bathroom furnishings based on Wiener Werkstätte designs. From the living room, a French balcony provides a privileged view of Petersplatz. Located on the third floor, the suite assures the ultimate privacy with a separate entrance on Milchgasse. Hoffmann House may be connected to up to seven guestrooms as needed. In addition to commissioned art and sculpture, the suite's rooms are decorated with art glass and objects by European artists that enhance the sense of place.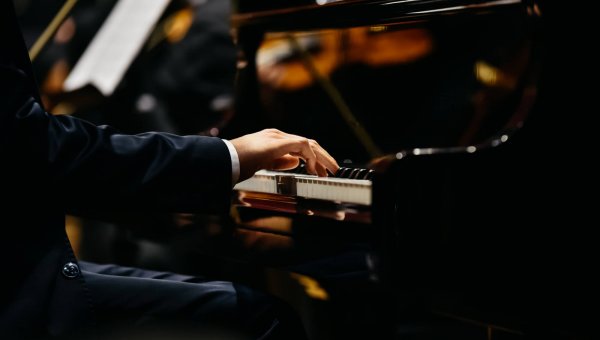 Asaya Spa, the first at a Rosewood property outside of Asia, extends over floors five and six of Rosewood Vienna and offers four treatment rooms and a social suite, relaxation area, sauna, steam bath, and experience shower. Asaya Spa at Rosewood Vienna has uncommon views of the dome and bell towers of St. Peter's Church and offers a range of therapies, spa treatments, and wellness programs with Viennese influences.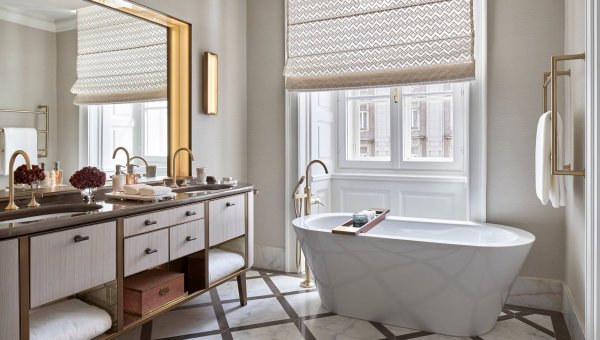 Vienna has long been a cultural crossroads and culinary influences come together in a wholly original fashion at Rosewood Vienna's restaurant Neue Hoheit (New Highness), located on the hotel's sixth floor. The Garden Room and Secret Garden offer private indoor and outdoor dining. Neue Hoheit affords striking views of Old Town rooftops, St. Peter's Church, and St. Stephen's Cathedral. The rooftop cocktail bar, on the seventh floor, draws inspiration from a classic speakeasy.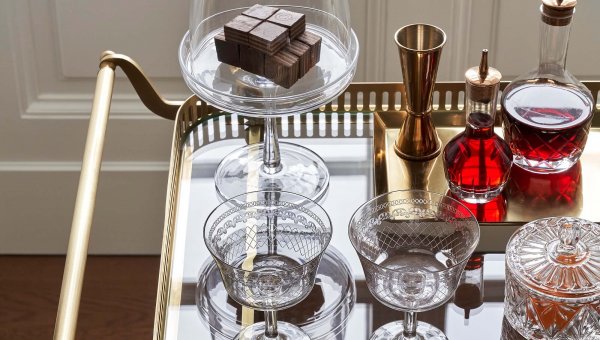 In addition, through the hotel's "Discover My Vienna" program, guests can explore the city through thoughtfully selected cultural activities personally curated and guided by local experts. These charming excursions include shopping for Augarten porcelain, designing tailormade shoes at Scheer boutique, and authentic culinary experiences at Zur Herknerin, a traditional Austrian tavern.
For more information contact our travel advisor HERE.