As we wrote last week, there exists special places on the globe reserved for pure hedonism. The magical, secluded and extraordinary private islands. For those who haven't read our first part of this tropical and luxurious journey, please click here, and for those who have, let's start the second part of enchanting and wonderful story of the most beautiful places in the world.
Turks & Caicos Islands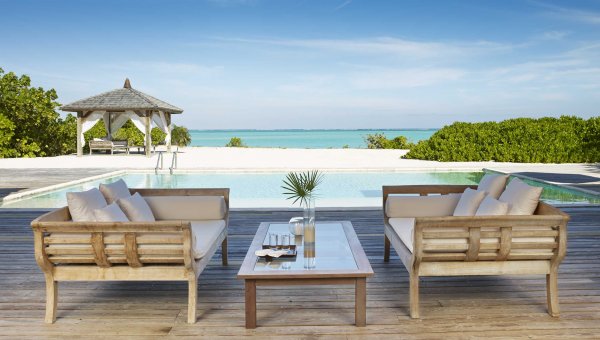 Parrot Cay by COMO bring the rejuvenating allure of the 1000-acre private island. With the award-winning spa it is the definition of tranquility. Waterfront Balinese-style villas and more than three miles of pristine beaches, it is clear why the luxurious and romantic retreat in the Caribbean is on our list. Our insider tip: Don't leave without trying the coconut sorbet from the on-site plantation.
For more information visit Parrot Cay by COMO.
Bahamas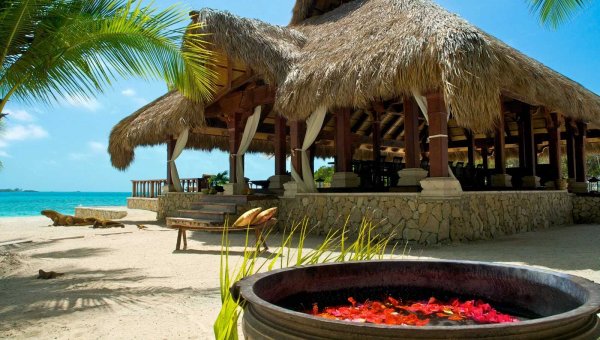 When David Copperfield creates private island resort, than you know it has to be magical. And indeed it is. Of course that Musha Cay hides its illusionist secrets that await for you to discover them. Underground passage that leads to a secret village or a Copperfield-written pirate treasure hunt, well it's up to you, we can't reveal all and spoil the fun. What we can say is that the entire island of Musha Cay is reserved for just one group of up to 24 guests at a time. Or just the two of you. Surely it's one of the most secluded spots on earth, yet everything you want is provided on this 700 acres of lush natural beauty.
For more information visit Musha Cay.
Philippines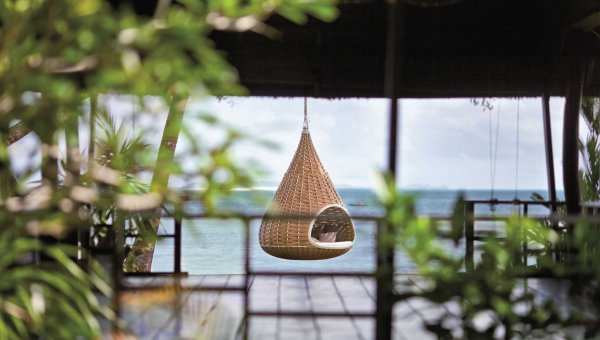 With more than 7000 islands in the Philippines we had to choose two. The first one is the remarkable Amanpulo, set on its own private island in the Sulu Sea. Surrounded by white sand beaches, turquoise waters and a coral reef three hundred metres from the shore, Amanpulo is the epitome of rustic chic and this remote island is the prefect escape from the real world. The second on our list is the Dedon Island, the most magnificent of all barefoot luxury escapes. This is the home of special design and one of the few places in the Philippines were you can surf on the famous Cloud 9. With just nine villas Dedon Island is village like and is located between mangrove forests and white-sanded beaches met by crystal clear waters. Dedon has the philosophy of the Outdoor Living Lab, enjoying the outdoor life, to that they added a special design by Daniel Pouzet that has became a landmark of the island as well as the pure enjoyment.
For more information visit Amanpulo and Dedon Island.
Canada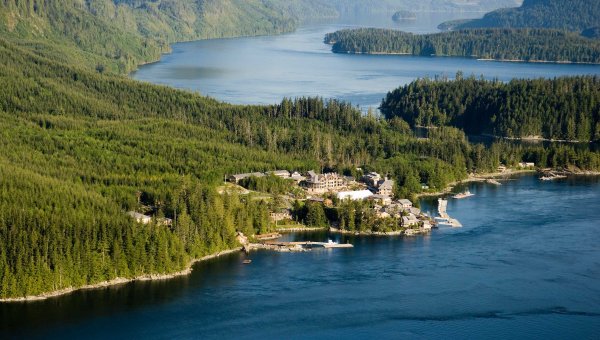 Less than an hour by air from Vancouver in a wilderness of bears, orcas, vast forests and dramatic oceanscapes lies beautiful Sonora island. This is an absolute jewel amid one of Canada's most alluring, pristine environments. It's where uncompromising outdoor adventures meet luxurious accommodations, unparalleled service and extraordinary creature comforts. For those who seek unorthodox wilderness and eco adventure in luxurious accommodation this is a dream com true place.
For more information visit Sonora Resort.
New Zealand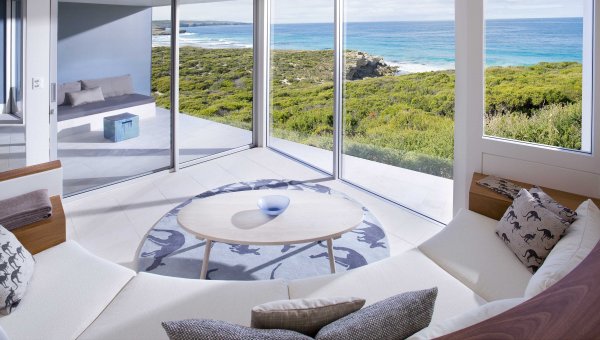 Overlooking New Zealand's Bay of Islands, with more than 144 islands to explore, we start our journey in the magnificent Eagle's Nest, the ultimate boutique retreat, encompassing 75-acres of sub-tropical native bush with secluded beaches. Five ultra-contemporary, individually designed villas with spectacular views are beyond compare. Gaze at the stars through the telescope, pamper yourself with a massage, have dinner created by the resident chef in the luxury and comfort of your villa. And above all, relax and enjoy the spectacular view of beautiful New Zealand.
For more information visit Eagle's Nest.
Indonesia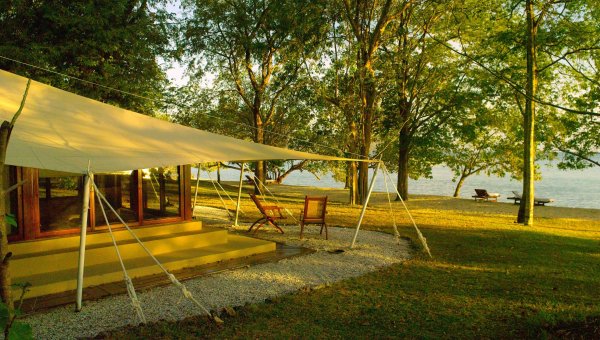 Just 50 miles from busy Singapore lies Nikoi Island ringed with white sandy beaches and coral reefs of spectacular colour and diversity. The coastline is studded with magnificent white granite boulders that seemingly defy gravity. This is the paradise place to discover the beautiful nature of Indonesia and to try watersports such as island hopping, windsurfing, sailing, snorkeling, and diving. Our second choice is the "peaceful forest" or Amanwana, a wilderness hideaway and eco-initiative on the nature reserve of Moyo Island. Set under a canopy of tropical forest, your hideout will be one of the 20 luxurious air-conditioned tents. Amanwana is a truly special place that revives the spirit. Located at the far end of the camp, a few metres from the shoreline, the Music Pavilion is a forest sanctuary that sings how this unique this place is. But our recommendation goes to Amanikan, the camp's 32-metre coastal cruiser which hosts adventures to Rinca and Komodo islands where the legendary Komodo dragons can be seen. This is the additional adventure we think it's worth your time.
For more information visit Nikoi Island and Amanwana.
Ibiza, Spain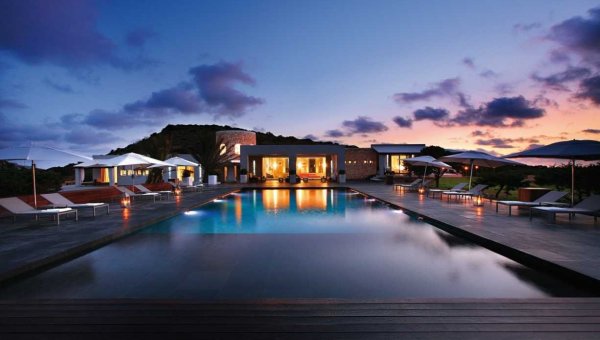 There are not many places you can call a private island in Europe and when we say it's in Ibiza, you probably won't believe us, but it is true. Tagomago island is the pearl of private islands in Europe. Enjoy absolute privacy and luxury in one of the most idyllic and most privileged places in Europe just 900m from jet set island of Ibiza. However with a Mangusta yacht, 2 boats and an own helicopter at your disposal, you will realize that the true jet set is in your very own island.
For more information visit Tagomago Island.
St. Vincent and Grenadines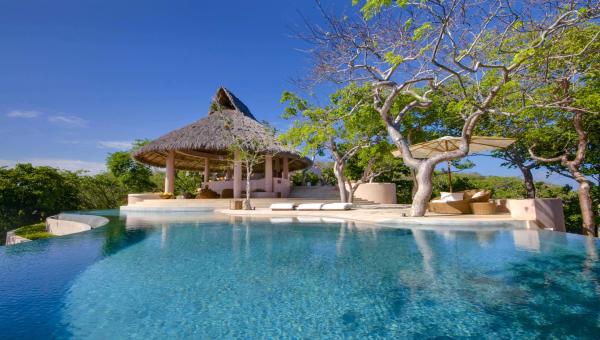 Mustique, steeped in history and surrounded by intrigue, lies in the stream of islands of St Vincent and the Grenadines just a hundred miles west of Barbados. The islands' gentle year round climate and natural beauty of rocky headlands, dramatic hilltops and pristine palm fringed beaches, combined with the most exclusive collection of villas anywhere in the world, make Mustique a truly unique private idyll. Mile upon white sandy mile of pristine private beach, and warm turquoise waters combine to make Mustique a supremely private and blissful haven for anyone looking for the perfect holiday destination.
For more information visit Mustique.
Fiji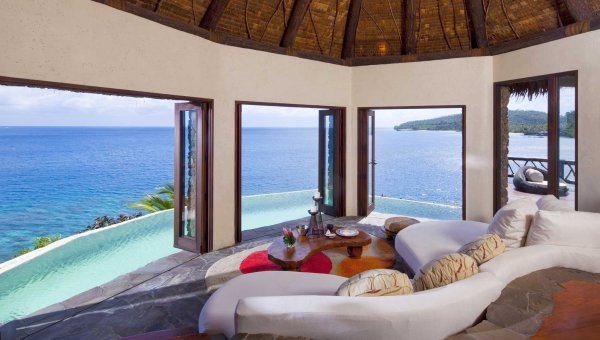 Set upon 3,500 exclusive acres Laucala private island resort is set amidst coconut plantations, sandy beaches, rich green mountains and breathtaking natural beauty. Each of 25 villas are glamorous versions of traditional Fijian dwellings. This self-sustaining paradise produces its own livestock and vegetables, and owes most of its products and structures to the island's resources. Laucala Island maintains a fleet of 14 boats for guests to explore the pristine 18-mile-long coral reef that protects it. You cand enjoy diving in a unique underwater world, rain forest tours, horseback riding, yachting, golfing on the 18-hole championship course, or meeting native artists.
For more information visit Laucala Island.
If you are interested in tailor made itinerary and insider knowledge please connect with Connoisseur's travel advisor here.