Qatar Airways joined forces with Michelin star chefs to create a new multicultural menu. Now business class travelers of the Qatar Airways can enjoy superior food from starchefs wherever they're going.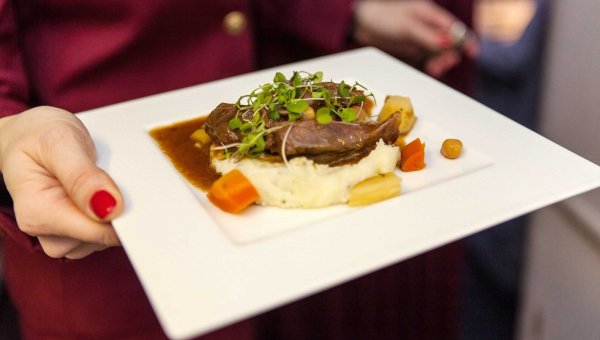 For Japanese flavors there is the famous Nobu Matsuhisa, creator of world known Nobu restaurants and proud owner of two Michelin stars. The only chef in India to obtain two Michelin stars, Vineet Bhatia is also a part of the "Qatar Airways starchefs". Together they created gastronomic treats as; braised lamb shank with chickpea and saffron sauce, parsley mashed potato, and roasted root vegetables and Arabic spiced prawns with machboos sauce and rice. They spent months adapting and testing their specialties for Qatar Airways' passengers, taking into account not only flavours and spices, but how the taste buds are altered at 30,000 feet, and what types of food are most suitable to long-haul flights.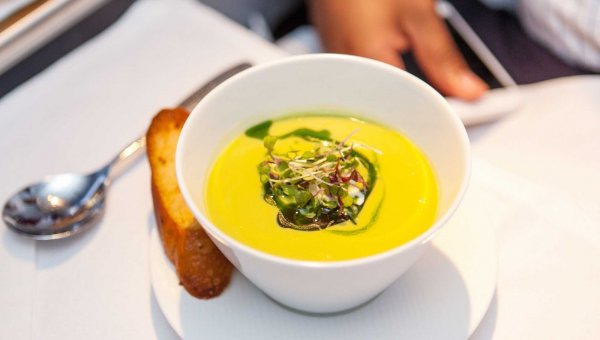 Qatar Airways was just named Airline of the Year by Skytrak, a U.K. airline review company. To this prestigious award contributed Qatar's new amenity kits, designed by Giorgio Armani, and a sleeper suit from Missoni. Every element of the new Giorgio Armani Fragrances & Beauty amenity kit has been given a signature touch. The exclusively designed kits supplied by Harmony, offer an unprecedented level of sophisticated luxury and comfort, ensuring passengers are kept refreshed and relaxed throughout their journey.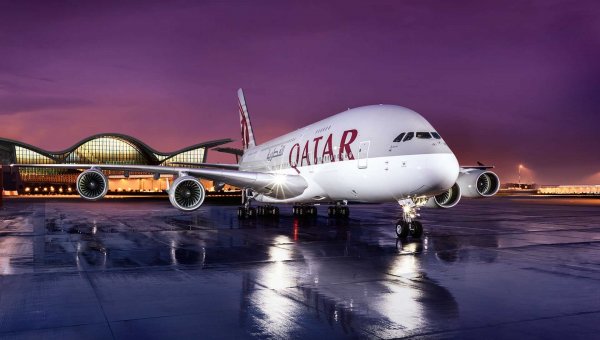 With the astonishing food and luxurious amenities comfort for the travelers has been encreased, even for those who are scared of flying. You are now able to feel refreshed during the long flights and enjoy your meal as if you were in the finest restaurant on the ground.
For more information you can visit the Qatar Airways website here, or if you are interested in tailor made itinerary and insider knowledge please connect with Connoisseur's travel advisor here.