Let yourself go to a special adventure of changing your travel habits. How about experiencing something different this winter? On the top of the mountain you'll be seeing a lot of sun, but let's face it, it's not as warm. For you winter is for skiing? How about to try skiing on waves this year? We've started the adventure of experiencing winter sun in special places where winter means swimming, sun and warmth. Here they are:
Anguilla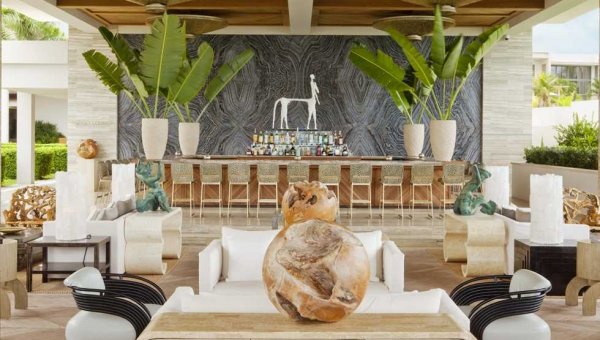 Anguilla is everything you need from a Caribbean island – beautiful white sand beaches, turquoise waters, scenic bays, gentle breezes and palm trees as far as the eye can see. A slow and laid-back atmosphere dominates the island, where locals and visitors both adopt a slower pace of life during their time here. How about spending your winter vacation in the beautiful warm sea while exploring scenic coral reefs? Indulge in Caribbean landscape from chic Viceroy Anguilla, a prime resort location on 35 lushly tended acres. Viceroy Anguilla luxury resort accommodations meld organic Anguillian palettes and textures with exceptional finishes to create sophisticated luxury Caribbean resort settings for couples and families alike. From expansive and elegant garden-view guestrooms to remarkable beachfront villas with private pools, Viceroy's luxury accommodations in Anguilla truly exceed expectations for style, comfort and service.
If you need more information you can visit the official website of the Viceroy Anguilla here.
Phuket, Thailand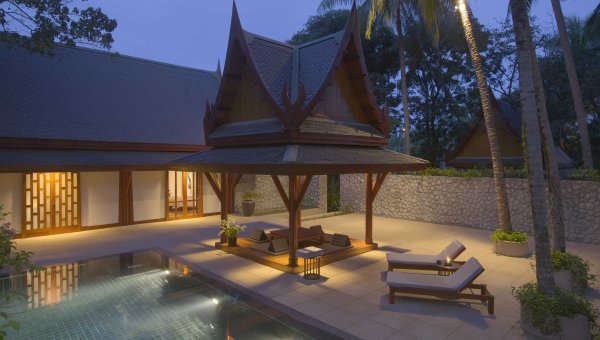 Exotic and tropical Phuket is the largest island in Thailand perfect for beach lovers. Known as "the pearl of Andaman" it is an ideal representation of Thai culture. Here, you can try it all: experience shining temples, excellent food, calming nature as well as extreme adventures. Our favorite place in this part of the world is Amanpuri. In Sanskrit, Amanpuri means "place of peace," a fitting name for such a tranquil destination, it is designed for your complete relaxation and rejuvenation. It is located within a former coconut plantation overlooking the Andaman Sea on the west coast of Phuket. Amanpuri is entirely self-contained on a verdant peninsula sloping down to Pansea Beach and its pristine, sheltered cove. Except the unique rejuvenating massages that Aman resort are known for, we recommend booking a special cruise experience at Amanpuri.
If you need more information you can visit the official website of the Amanpuri here.
The Maldives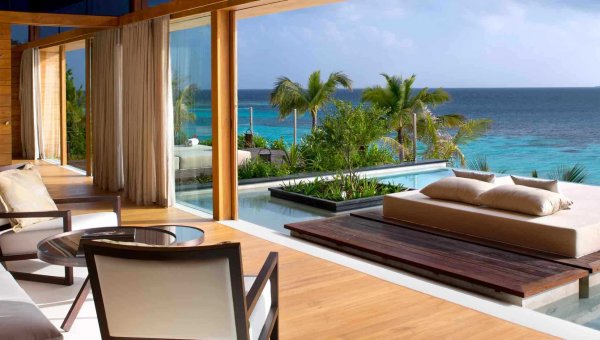 People often say that sunny side of life awaits at the Maldives. 1200 islands are there to prove it. Sandy beaches, beautiful sea and exceptional hospitality, Maldives are truly a unique destination. If you seek a perfect holiday, where you only think about relaxation then Maldives are the place for you. For those who seek perfection we recommend staying at Coco Privé Kuda Hithi. Your story at Coco Privé Kuda Hithi Island begins with an unforgettable arrival by luxury yacht. Stepping on to the virgin white sands you are guided to your exclusive villas, a sanctuary in total harmony with its surroundings. Whatever you desire, the team of lifestyle hosts will ensure that the memories created at Coco Privé Kuda Hithi Island will last a lifetime.
If you need more information you can visit the official website of the Coco Privé Kuda Hithi Island here.
Rajasthan, India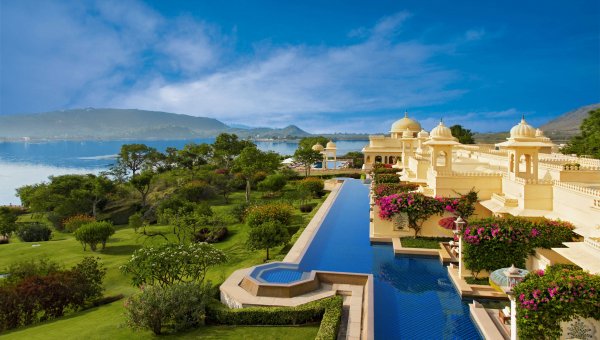 Replace cold winter time for sand dunes, camel roads and magnificent palaces of maharajas. Rajasthan is home of vibrant culture and unique nature. Jungle and tigers in combination with architectural wonders. For this unique Indian adventure, we recommend staying at the Oberoi Udaivilas in Udaipur. Located on the bank of Lake Pichola, The Oberoi, Udaivilas stands on the 200 year old hunting grounds of the Maharana of Mewar. The hotel intricate layout of interconnecting domes and corridors reflects the layout of Udaipur itself - whose seven lakes are linked by canals. Slow things down and enjoy breathtaking views of the majestic City Palace of Udaipur, the stunning island palace Jagmandir and the Aravali ranges, while cruising on a Shikara with your loved one, on the serene waters of Lake Pichola.
If you need more information you can visit the official website of the Oberoi Udaivilas here.
If you are interested in tailor made itinerary and insider knowledge please connect with a Connoisseur's travel advisor here.