Located in the up-market district of Knightsbridge on the peripheral of Hyde Park, London's Bulgari Hotel is the perfect place for an indulgent experience of luxury and wellness. Arguably having the best hotel pool in London, now it also has its male spa menu and barber room, for men who want to keep themselves well-groomed.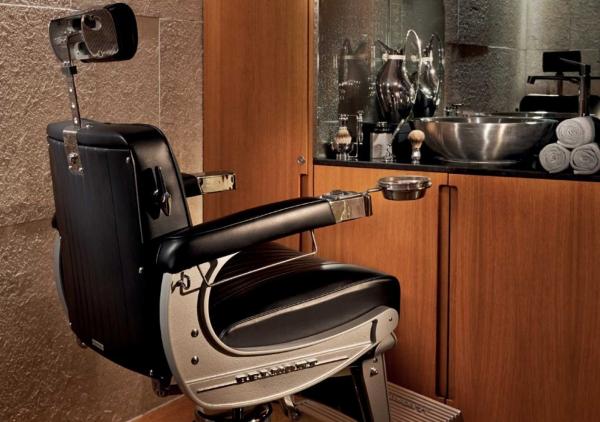 Set in discreet and luxurious surroundings, the spa offers a specially curated menu of treatments for the modern man. The grooming room has been installed on the top floor of the 2,200sq m spa, complete with barber's chair, an ESPA range of products, shaving kit and accessories by Edwin Jagger, as well as its own products, and hair styling by American Crew.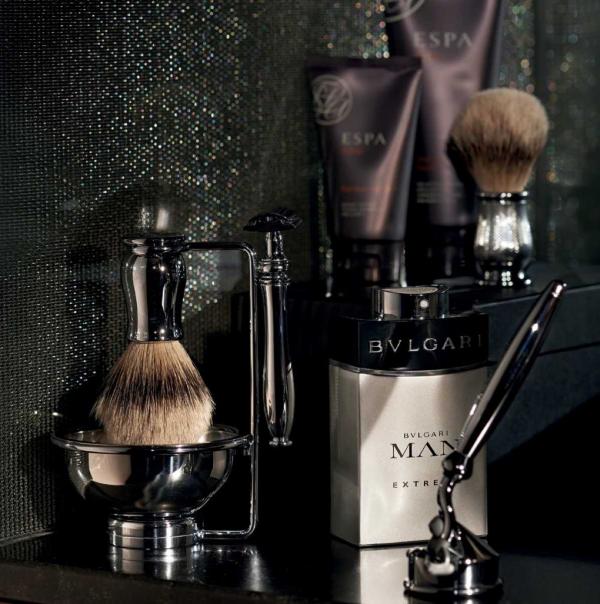 Treatments have been specially created for the male skin. The Gentleman's Signature Experience is the ultimate for men who'd like to break into the world of male grooming gently. The art of the wet shave is a rare breed, but as an occasional indulgence it's hard to surpass; handsome badger hair shaving brushes merrily frothing Bulgari's own shaving cream, before gliding across the skin, feels reassuringly old school and charming. Your barber will also talk you through Bulgari's fine range of men's colognes, with the rich amber and leather scented Bulgari Man in Black the newest addition to this roster.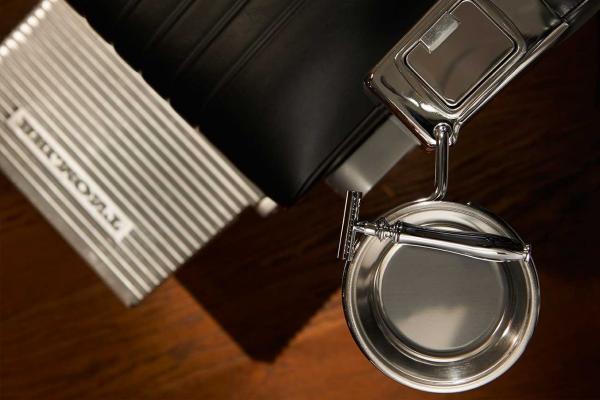 But it's after the shave and hair cut (complete with transcendental scalp massage) that the real fun kicks off; you are then taken to the hotel's Edward Sahakian cigar shop and sampling lounge to enjoy a favourite cigar, be it a Davidoff Aniversario No 1 1986 or Cohiba Sublime Edición Limitada 2004. A specially appointed "cigar sommelier" will walk you through the options available, helping you to differentiate your Montecristo Petit Edmundo from your Cohiba Robusto and negotiate the cigar language, alongside pairing your cigar to your tonic of choice.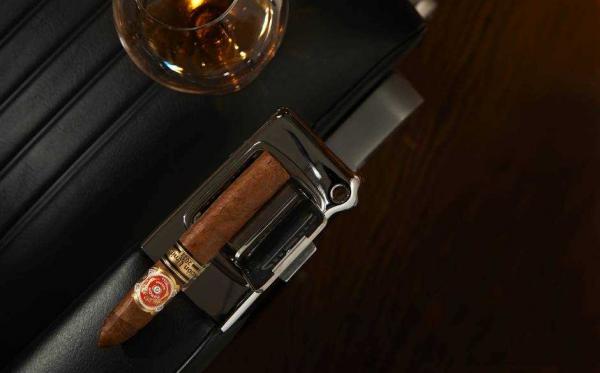 This long time St James stalwart has catered to cigar connoisseurs for decades, and the store is renowned for its impeccable and rare collections. And brilliantly, a legal loophole allows the visitor to smoke in the lounge, because they are merely "sampling" the kind of cigar they'd like to possibly purchase. Pair your choice with a Hennessy XO Cognac or Remy Martin, and remain happily enshrined in the old boys' club environs feeling like a latter day Cary Grant.
If you need more information you can visit the official website of the Bulgari London hotel here. If you are interested in tailor made itinerary and insider knowledge please connect with us here.