Today we present you the pearls of Caribbean hospitality. The places that stood out from every other in its exclusivity, beauty and amenities. The Caribbean is known for its magnificent nature, warm sea and extreme hospitality; those are the reasons why many people choose to spend their vacations here. Whichever island you choose to stay here, you won't be wrong. However, some places are, at the same time, unique experiences. Connoisseur's takes you on a luxury journey through best Caribbean retreats.
Four Seasons Resort & Residences Anguilla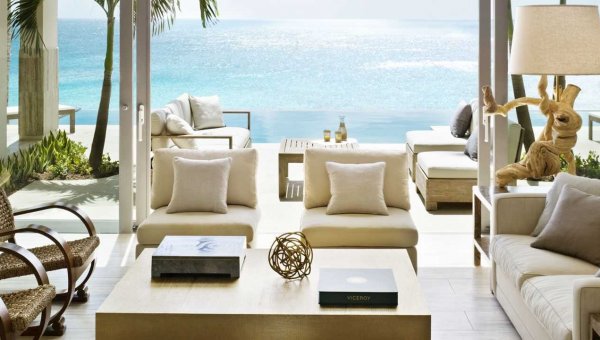 Anguilla is everything you need from a Caribbean island – beautiful white sand beaches, turquoise waters, scenic bays, gentle breezes and palm trees as far as the eye can see. Such is the Four Seasons Resort & Residences Anguilla, all you can wish for from a retreat. On Anguilla's west end, where the landscape itself sculpts privacy and exclusivity, Four Seasons Anguilla claims a prime resort location on 35 lushly tended acres. The resort crowns the high coral point separating the azure waters of Barnes and Meads Bays, and lies within easy reach of Anguilla's slender 16-mile expanse of beaches, restaurants and hidden retreats. Reopening in October, it will bring chic design elements and custom-made furnishings from trendsetting design guru Kelly Wearstler which highlight this luxury oceanfront Caribbean hideaway. The Spa addresses whole-person health through curated wellness experiences founded on the fundamental principles of balance, breath and beauty.
Cheval Blanc St. Barth Isle De France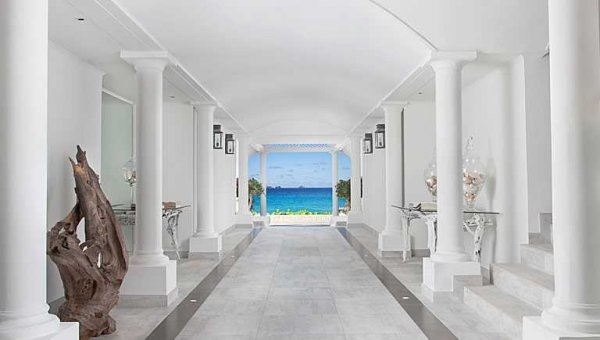 The Caribbean's most elite, most exclusive island lives up to its reputation as an adult sandbox, where the wealthy and famous air-kiss over glasses of rosé. Sunbathe on one of 22 postcard-perfect white-sand beaches and enjoy your stay in one of the most beautiful resorts on the globe - Cheval Blanc St. Barth Isle De France. It is the ultimate combination of elegance, savoir-faire and simplicity. Iconic property is set directly on the Flamands beach; it preserves the exclusivity and privacy of its guests in its only 40 rooms, suites and villas. Your summer experience of St. Barth will be enhanced once you try out one of the treatments from Cheval Blanc Spa.
Amanyara Turks & Caicos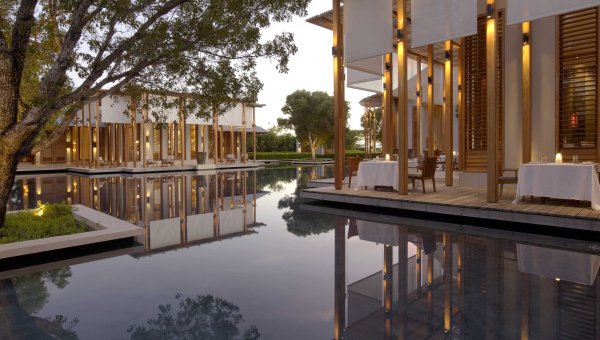 The Turks and Caicos Islands consist of 40 islands and cays, eight of which are inhabited. It is the place of endless blindingly white beaches and no end of good diving and snorkeling offshore. If you're looking for the perfect mix of privacy and summer beauty, Turks & Caicos just might be it. There is a peaceful place hidden on the island of Providenciales called Amanyara. You'd barely notice the exquisite Amanyara if you were just passing through, thanks to its low-lying rooflines, timber pavilions (some feature private pools) and the glassy blue sea stretching out behind it. Amanyara is exquisite in every way; it's combination of natural beauty with unparalleled tranquillity. The silvery-topped pavilions, chic teak terraces and spots of soothing shade, all centred on a huge infinity pool fashioned from volcanic rock and a conical bar that's a mini marvel of architectural flair will enchant you.
If you need more information you can visit the official website of the Four Seasons resort & residences Anguilla here, Cheval Blanc St. Barth Isle De France here and Amanyara Turks & Caicos here. If you are interested in tailor made itinerary and insider knowledge please connect with us here.