There are exclusive places that will make you feel reborn. We don't talk about spas and fitness, we talk about rejuvenating experiences. One of the most unique of this kind is located in Bhutan, at the magical resort Uma by COMO. Seeing the Himalayas is an extraordinary sensation by itself, but this is so much more than waking up your senses. At this intimate sanctuary you will meet different culture, hundreds year old rejuvenating tradition and wake up your inner strength.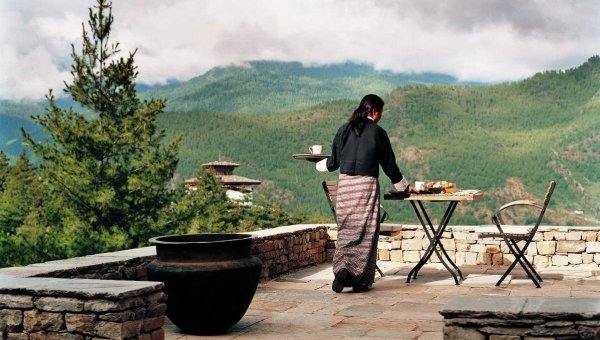 Uma by Como, Paro perches proudly on a Himalayan mountainside, flanked by thick pine forest with views over laid-back Paro town. One of the remote kingdom's only boutique hotels, it is the proud owner of elegant interiors, gorgeous food, a pampering Como Shambhala spa and a cool pool amid mind-bendingly beautiful scenery. Paro Valley is the best location for exploring the highlights of this Buddhist country, from Tiger's Nest monastery, clinging to a cliffside, to a morning spent browsing Thimpu's museums, monasteries and markets.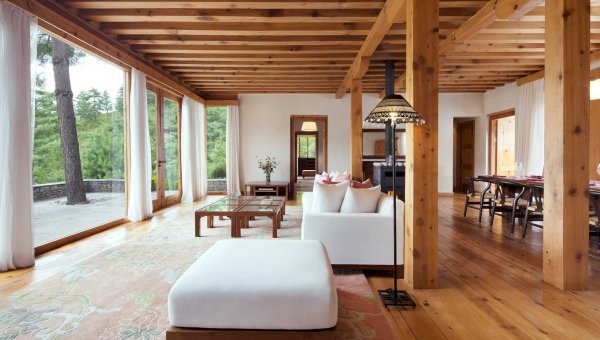 The nine private villas and 20 luxury rooms combine the colourful accents of traditional Bhutanese craftsmanship with the clean-lined contemporary design for which COMO Hotels and Resorts are known. Built of handcrafted stone, wood and tiles Uma by Como is in tune with nature and the calming spirit of Bhutan, add to that the astonishing views of the Himalayas and the fact that the government of Bhutan allows limited number of visitors to the country and you are in the ultimate exclusive destination.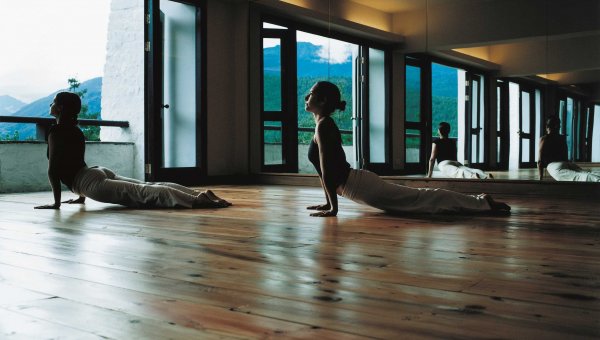 Known for its yoga practice and calming way of life Bhutan is the ideal place to visit if you are in search for rejuvenation. The famous COMO Shambhala Retreat, the spa part of the Uma by COMO is specialised in hands-on healing, combining traditional Eastern techniques with cutting-edge advances in holistic healthcare. Enjoy two private Bhutanese hot stone bathhouses, a large indoor pool with alfresco sundeck, steam rooms for men and women, a gym and yoga studio with Paro Valley views. Each of the nine villas even has its own private therapy suite. Try authentic Ayurvedic therapies, the ancient Indian approach to wellness that helps to restoring the body to its natural state of equilibrium.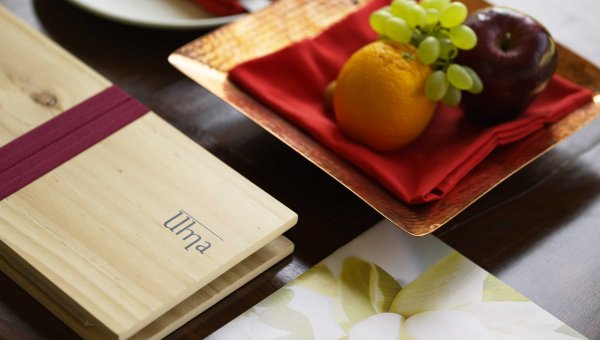 There is a special approach to food known as COMO Shambhala Cuisine. It is designed to maximise energy and wellbeing with the use of nutritionally rich foods. The strong flavours and sophisticated techniques make these dishes stand apart, while the sourcing of ingredients—in part from their organic kitchen garden—ensures the taste of freshness. Of course there is the restaurant serving international food called Bukhari—named for the traditional Bhutanese fireplace that forms a dramatic centrepiece to its circular, pavilion-style design. Lunch dishes tend more towards international comfort food, while dinner is gastronomic—a rare fine-dining treat in the Paro Valley. Menus are based on seasonal, local produce sourced by Executive Chef Dewa Wijaya, who delivers both Bhutanese and international dishes with strong flavours and serious finesse.
If you need more information you can visit the official website of the Uma by COMO here. If you are interested in tailor made itinerary and insider knowledge please connect with us here.