The winners of 2016 Restaurant & Bar Design Awards have all something in common. It's not about the magnificent food or cocktails you've never tried before; it's about the unique feeling you get once you enter them. It's the sense of quality and effort that overwhelms you. The attention to every detail made to surprise you and to trigger that "wow" effect. You immediately fall in love with the ambiance of the place and soon it becomes your favorite spot to visit.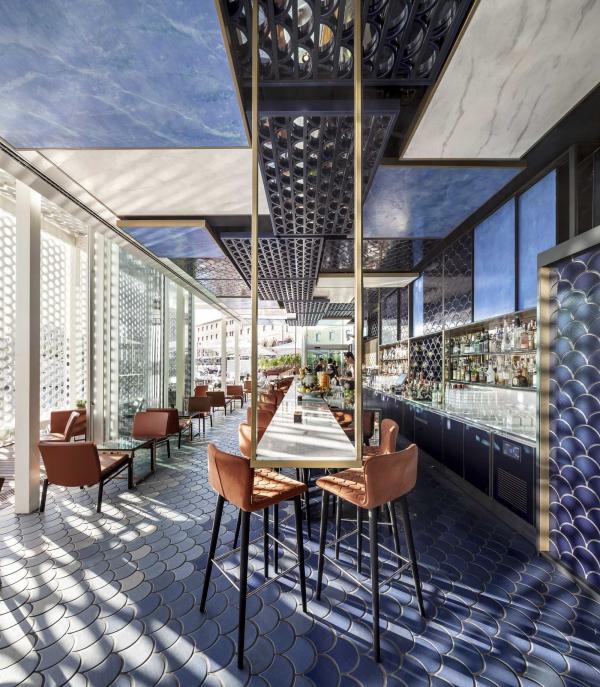 This year, the prestigious award for Bar's Best Overall Category went to charming, contemporary and inspiring Blue Wave Cocktail Bar in Barcelona, Spain.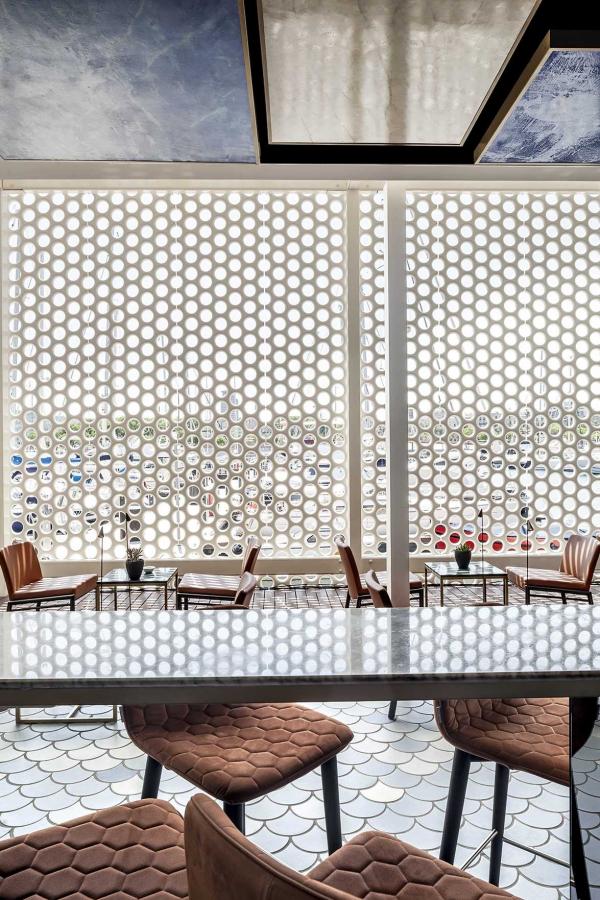 El Equipo Creativo did a fantastic job in creating one-of-a-kind interior reflecting a wave before braking. With the use of light and shades, combined with an ideal location next to the sea, The Blue Wave Cocktail Bar forms a unique place to experience Barcelona in all of its beauty.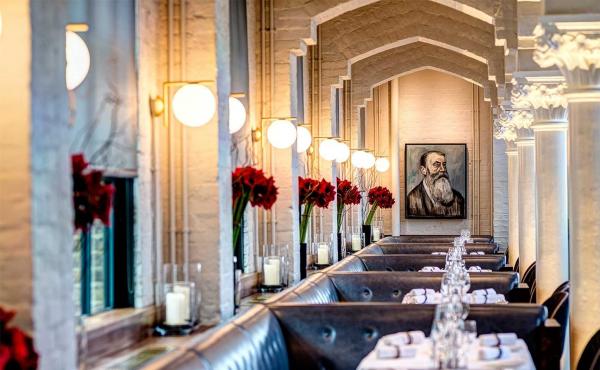 In the Restaurant's Best Overall Category the winner is German Gymnasium in London. The concept created by Conran & Partners is a refined modern insertion within the existing building; a Bauhaus version of a European Grand Café.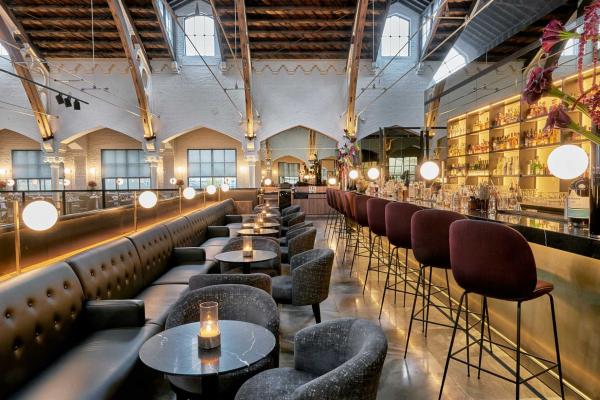 The combination of contemporary food and style is perfectly mixed with architecture and atmosphere dating from 1865. In tune with the name and the history of the place, the German Gymnasium serves Mittel-European inspired menu.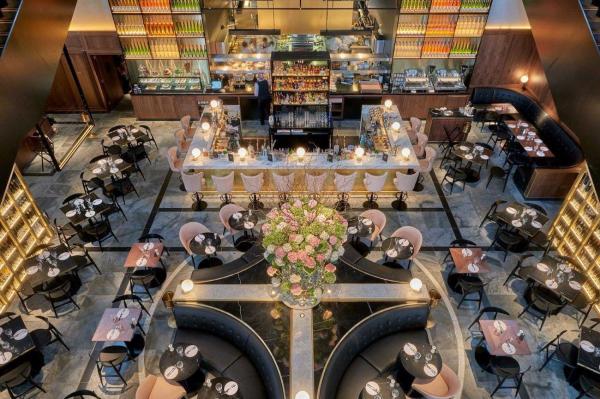 In the category for best European Restaurant, the award went to Les Bains Restaurant, located in the same name hotel. Reinvented by the RDAI Architecture, Les Bains is one of the chicest places in Paris.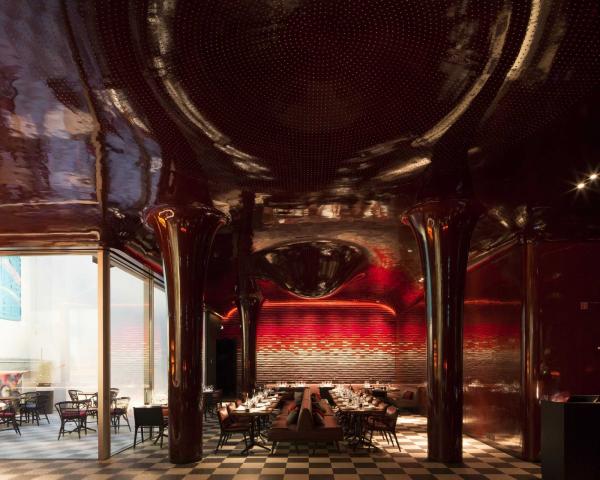 Shades of red liquid- looking wall with black and white floor create an air of extravagance that consumes you the moment you enter. Suddenly you understand what famous French "Art-de-Vivre" is all about.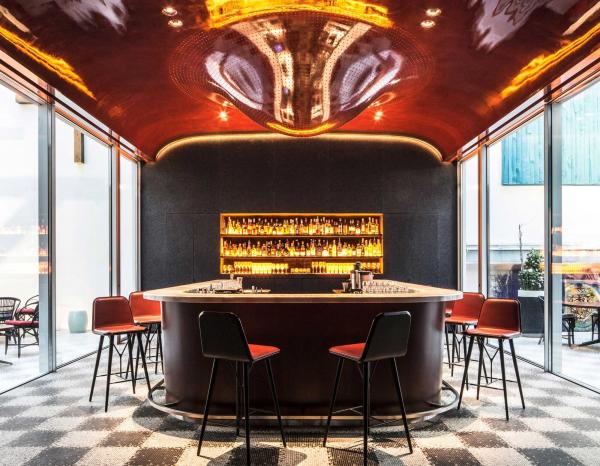 The globally recognized competition - Restaurant & Bar Design Awards selects unique spaces for eight years now. Don't miss to check other category winners by clicking here.
If you need more information you can visit the official website of the Blue Wave Cocktail Bar here, German Gymnasium here and Les Bains hotel here. If you are interested in tailor made itinerary and insider knowledge please connect with a Connoisseur's travel advisor here.