What is your favorite summer experience? Do you know where to go to live it? To make your summer vacation easier, our travel advisors have designed travel itineraries tailored to your tastes, nestled on a mesmerizing coast of Greece. Whether you seek a villa for perfect family adventure or a place to rejuvenate all by yourself, Greece will amaze you with its sublime summer options.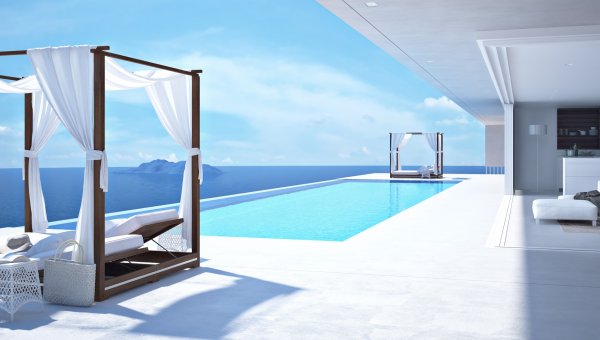 Let us take you on a journey through a land where welcoming blue sea, beautiful beaches, and authentic atmosphere awaits you. All you have to do is choose your favorite destination and let us plan your most enjoyable Greek experience.
Endless beaches of Halkidiki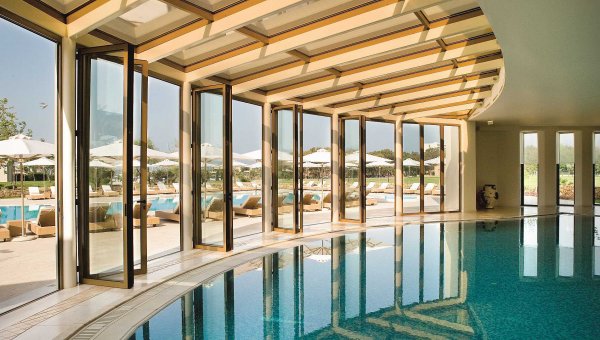 The beloved region of Greece by families and couples alike is the magical Halkidiki. Shaped like Poseidon's trident and sticking out into the Aegean Sea, Halkidiki is the fairytale place filled with long, sandy beaches and lush greenery. Here, on the magnificent Kassandra Peninsula, the vibrant Sani Marina is one of the best-kept secrets of the Aegean where Porto Sani Hotel enjoys a central location at the heart of Sani Resort. A luxurious getaway for the body and mind, the hotel is perfect for families due to its activities for the children providing parents time for themselves upon their wishes (price per person per night starting from 137 eur, based on half board).
The most romantic Greek part – Santorini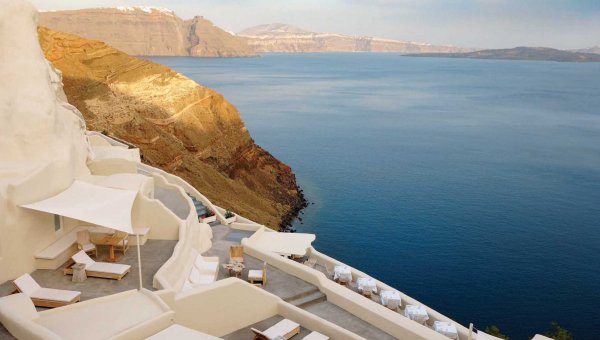 Among the many intoxicating blends of blue and green, the island that stands out is Santorini. Golden sunlight reflected in the turquoise waters and white cliffs is world famous. Think about all those beautiful photos of the sunset and imagine having an in-suite dinner while enjoying breathtaking colors of the sky. One of the best spots to relish the beauty of nature is situated on Oia's famous cliffs. The stylish Mystique Hotel features dazzling views of clear blue crystalline waters, the volcano, and the Aegean Caldera. The 22 suites and villas are spread across more than 2,000 square meters, providing a sensorial experience in surroundings of understated elegance. Join us and experience this sublime location from May 16th from €299 per person and get one whole year of complimentary travel consulting services for your most romantic getaway experience.
Chic and cool – Mykonos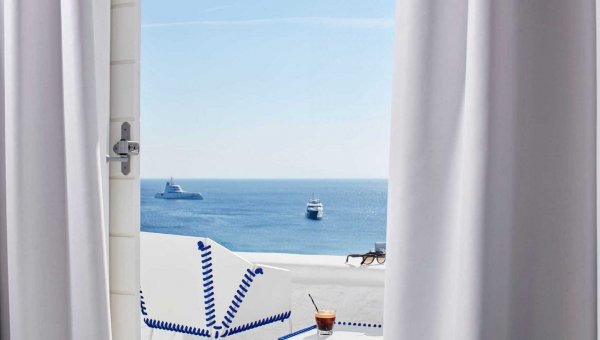 Mykonos is the place to see and be seen. The cosmopolitan atmosphere, infinity pools, and luxurious style are combined at one of the Greek's most beautiful islands. This is the place where everybody feels cool and chic, the perfect mix of St. Tropez and Ibiza. And one of the most enchanting places on the island is the Myconian Ambassador. Stylish, full of contemporary art and with amazing Aegean views, the luxurious hotel is the perfect urban escape. Interiors at the Myconian Ambassador embody the clean line and cool sophistication of high design which flows into the quiet comfort of luxurious bedrooms. Thanks to our team of experts, exploring Mykonos can be a tailor-made experience so that you visit the most extravagant places on the island that are in tune with your lifestyle and benefit from various Connoisseur's specials. Enjoy this perfection from May 16th for €109 per person with included breakfast.
The magical ancient beauty – Peloponnese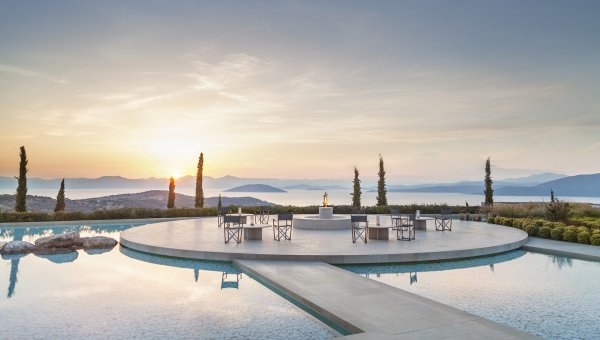 There's no denying the uniqueness of this destination or its huge allure. The magnificent Peloponnese peninsula is the place where Hercules fought the Nemean lion and gods walked the earth. It is a mythological place full of hidden secrets and original charm. The magic of ancient times can still be experienced on the hilltop sanctuary overlooking the beautiful sea, and the gods on Mount Olympus might well trade their celestial digs for a stay at Amanzo'e. Every one of Amanzoe's 38 pavilions is a sanctuary of beauty, style, and rejuvenation (rates start from €612 per person in pool pavilion).
Privacy above all - Villas of Greece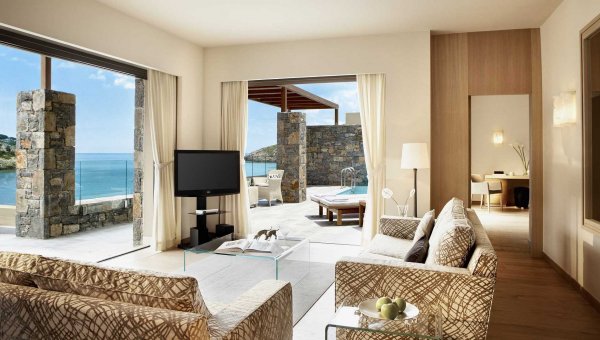 For those who wish to explore many beauties of Greece and its amazing islands such as Crete or Corfu, but they wish to have complete privacy, our collection of private villas is a dream come true. Hand selected villas are perfect for those who love to have home-like ambiance on their vacation. Complemented with private pools, maid service, and private chef, your private villa vacation is the ideal summer getaway. Fill out your wishes here and we will help you organize your dream vacation with benefits such as early check-in, late check–out, private transfers and much more.