The hotel that has been a landmark of Paris for over a century has been reborn. After four years of refurbishment, it once again opened its doors in the beginning of July and it is more dazzling than ever. When you're staying in this hotel, you'll be experiencing the history of France, and enjoying royal opulence and allure. Today, we welcome back renowned Hôtel de Crillon.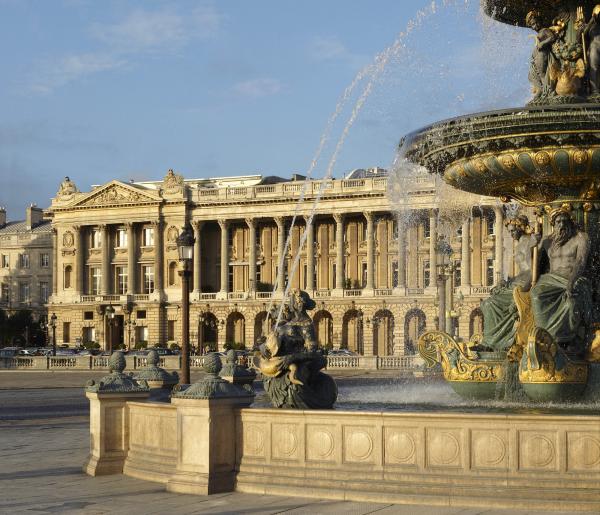 The Hôtel de Crillon was originally commissioned by Louis XV in 1758 and became a palace hotel in 1909. In 1754 King Louis XV called upon Ange-Jacques Gabriel, the greatest architect of his day, to design the splendid public square now known as Place de la Concorde. Gabriel also carried out the monarch's commission for two "palaces" on the Place, creating a pair of identical, perfectly proportioned stone structures set on either side of the Rue Royale. One of them houses the Naval Ministry, while the other is the site of Hôtel de Crillon.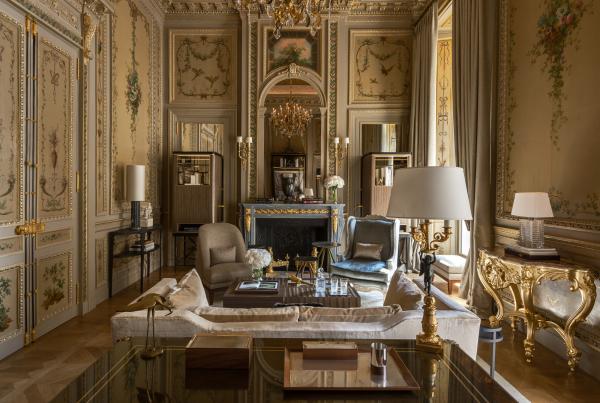 During the hotel's closure, master craftsmen, artisans, and designers worked tirelessly to strike a deliberate and delicate balance between conservation and transformation, and today the hotel emerges as an elegant expression of the spirit of Paris and a celebration of the French art de vivre. It features 124 guestrooms and suites; four restaurants; Sense, A Rosewood Spa; a newly created swimming pool; three heritage landmark salons for meetings and functions, and more.
History has been brought to life with a fresh and modern twist, while beloved and unique objects emblematic to the hotel's history can still be found throughout the property, from the amethyst chandeliers to gold and crystal Baccarat decanters.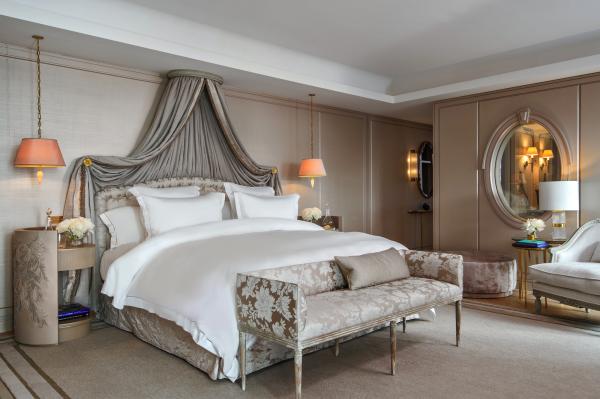 The hotel's 10 signature suites are the crown jewels of Hôtel de Crillon, and figure among the very finest accommodations in Paris. The Louis XV boasts a stunning private terrace that looks out onto Place de la Concorde with exceptional views of the Eiffel Tower and Grand Palais, while the Marie-Antoinette suite reflects a feminine spirit with pearl-gray décor and touches of rosy pink. Karl Lagerfeld, renowned designer and a great 18th-century admirer, has decorated two exceptional suites on Place de la Concorde and together called "Les Grands Appartements.", which convey his personal vision of French chic and modernity.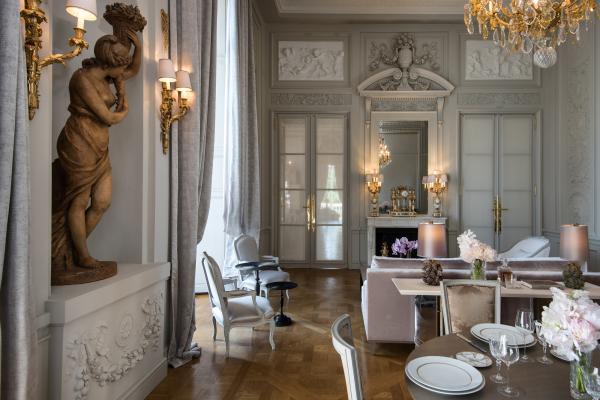 Hôtel de Crillon's restaurants and bars are attractions in their own right for both sophisticated Parisians and hotel guests alike. Precious as a jewel box, L'Ecrinis Hôtel de Crillon's gastronomic restaurant. Each evening, a mere 22 guests are ushered into the intimate 18th-century décor of the Salon des Citronniers to savor the unexpected, creative dishes of the young Chef Christopher Hache, whose previous restaurant at the hotel earned a Michelin star. The newly created Swimming Pool area is an elegant, aquatic salon, featuring a mural work by noted ceramist Peter Lane. Other recreational facilities include a Fitness Studio and Sense, A Rosewood Spa, Rosewood's award-winning, signature spa brand.