The Maldives, one of the best and most fascinating travel destinations in the world, is fast emerging as a world favorite for a superyacht cruising journey.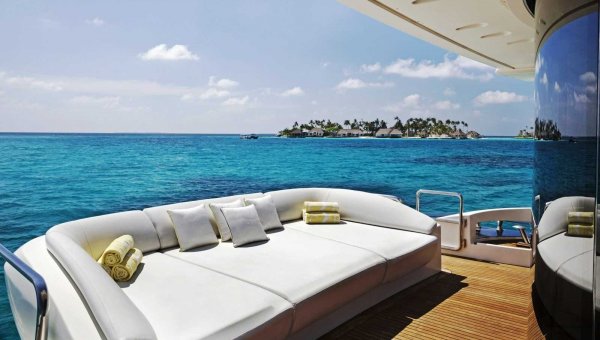 Arriving at the Maldives Archipelago, superyachts will encounter groups of 26 atolls in entirely natural formation, making up the chain of islands waiting to be discovered. There is no better way to truly explore and experience the natural splendor of the Maldives than to sail the islands at your own leisurely pace. Of the thousands of islands that make up the Maldives, only approximately 200 are inhabited, making them the perfect cruising ground to discover your very own private paradise.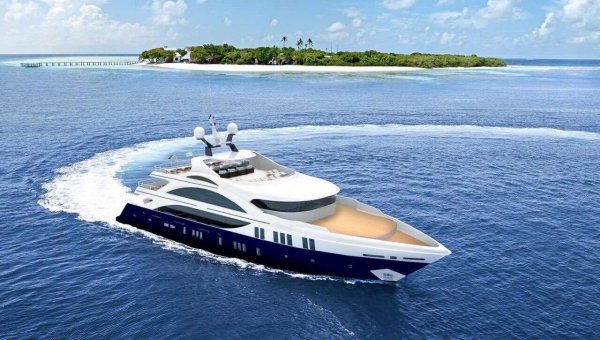 Situated in Malé Atoll Kuda Bandos is a breathtaking island a shout away from the main island, Bandos. It is ideal for a first-day private sunset beach picnic after reef snorkeling and swimming in a clear blue lagoon, as your boat's needs are all taken care of. The beautiful Olhahali Island lies at the northern tip of North Malé Atoll on the north near One & Only Reethi Rah and offers the special attraction of the Olhahali Cave. There are several smaller caves and a big cave 40 meters long at a depth of 25 meters, the main attraction.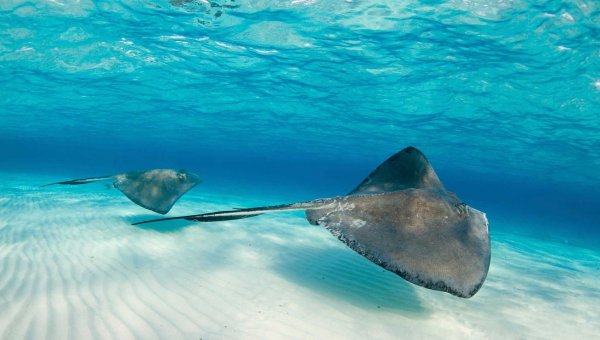 The Maldives have some of the most amazing scuba diving spots in the world, the tranquil seas offering an amazing variety of sea life where divers can find themselves face-to-face with rays, turtles, lobsters, and schools of fish hundreds deep. It is even possible to find yourself swimming by a pod of dolphins or whale sharks, which is an experience beyond compare.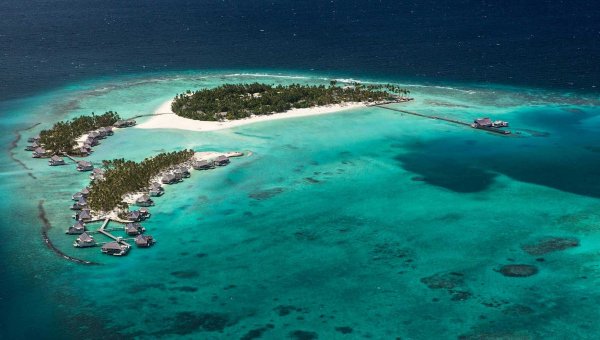 The Maldive Islands are one of the only places in the world where you're guaranteed a 360º view of the sea from almost anywhere you may be and one of the premier views is experienced from Lonu Veyo. This diminutive saltwater pool, isolated in the lovely shallows near the glorious Huvafen Fushi Island, is saltier than the Dead Sea and fabulous for the skin and incredibly buoyant. If time permits, Gemendhoo Island is a 'must visit' island before making the return journey to Malé. This beautiful and small island in Baa Atoll has one of the finest and cleanest of the beaches in the Maldives.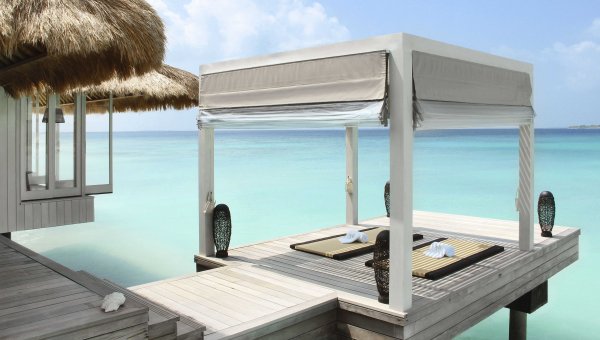 Take a day off of your yacht and hop aboard a sea plane from dazzling Cocoa Island in order to have a birds eye view of this scattering of beautiful islands, like so many pearls on a backdrop of the deepest turquoise. If you are more interested in deep relaxation treatment we recommend visiting Island Randheli located in the Noonu Atoll and Cheval Blanc Randheli Spa where Guerlain has created a range of treatments and massages specially adapted to the Maldives.
If you are interested in tailor made itinerary and insider knowledge please connect with us here.