Christmas is coming. It's the time of the year when every street, house and of course hotel is beautifully decorated. Well, the whole planet just looks dazzling. It is also the busiest time of the year when it comes to traveling and apart from our suggestions where to spend your winter vacations, we bring you inspiring ideas of Christmas decoration. Creativity of luxurious hotels in this time of year is at its peak so there's no wonder the hotels compete which will have the award of the best Christmas look. New ideas bring new trends even in this type of decoration, so we bring you the latest trend in giving your tree the ultimate posh look as well.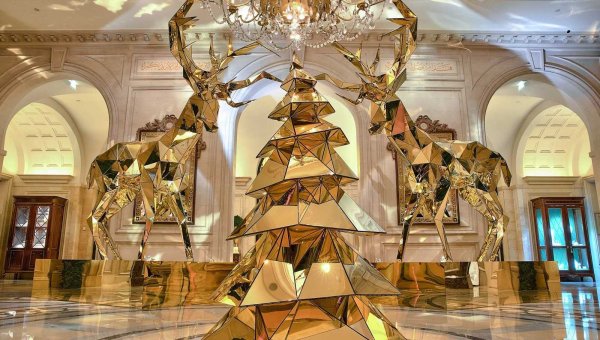 At the famous Claridge awaits you astonishing Christmas tree made by Christopher Bailey from Burberry. This is the first project of this kind for Brit's designer and he loved it. Before him Claridge's trees were decorated by Dolce&Gabbana, Lanvin and John Galliano. He represented the joyful time of year with more than 100 umbrellas, each of which is finished in gold and silver metallic fabric, and 77,000 lights. The festive tree also feature fairy lights with motion sensors so they twinkle as guests walk past, reinforcing the "innovative and modern contrast" of the creation.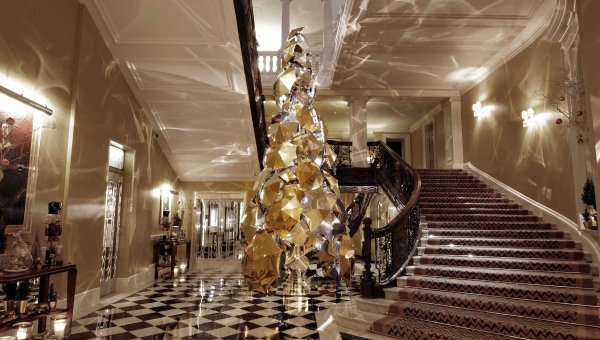 Another amazing idea comes from The London EDITION hotel and florist Mark Colle. He handcrafted a special 20-foot Christmas tree which is surely unique. Stunning arrangement of individual flowers, moss, and ivy are a perfect match for the traditional season set in a modern, contemporary background. These flowers that he used are not usually in association with Christmas, but you can choose how you want to spice up your tree look.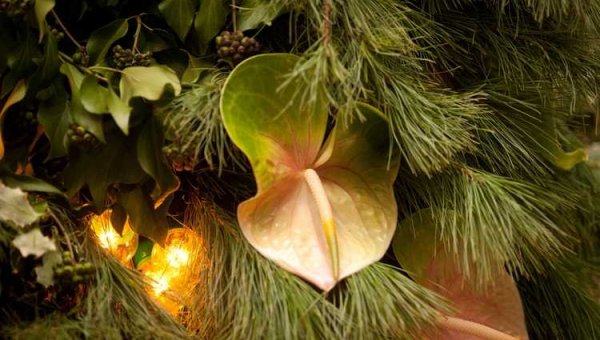 In Paris, in hotel Four Seasons Hotel George V we found another florist and creative director Jeff Leatham who created masterpieces – a whole winter wonderland from penguins and polar bears surrounded by beautiful Christmas greenery. "Arctic Fantasy" in the lobby of the hotel just leaves you speechless. Made of mirrors they reflect in a special way this festive time. There is a Christmas tree, decorated with subtle lights, for lovers of minimalist style it is a the perfect style.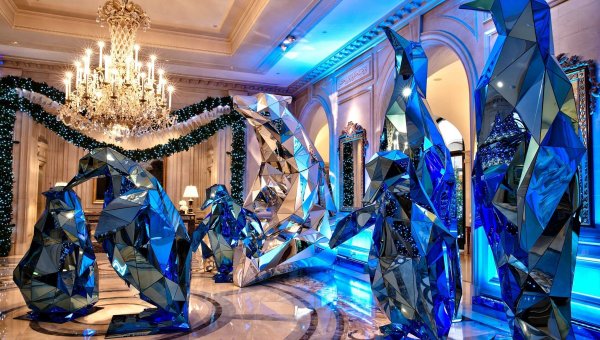 The Fairmont San Francisco each Christmas erects an enormous gingerbread house. This year's is 22-feet high and 23-feet wide and is made of thousands of gingerbread bricks and more than a ton of royal icing and sweets. Fairmont San Francisco features a sparkling holiday tree of lights atop its Tower Building that is visible throughout the city. In the main lobby there is a magically decorated 23-foot tall Christmas tree. For those who love the traditional style this is the place to visit.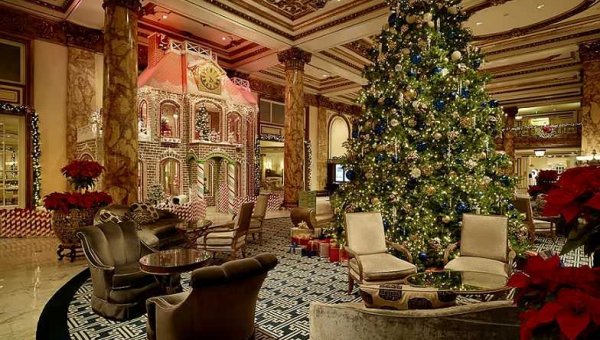 The most expensive Christmas tree is located at the Emirates Palace in Abu Dhabi. The 43 feet high tree is not yet entered the Guinness World Records as the most expensive one, but we believe it will. Its cost is $11 Million! Why? Because it is dressed with finest jewelry. There is not much left to say about this except enjoy the bling, bling in Abu Dhabi.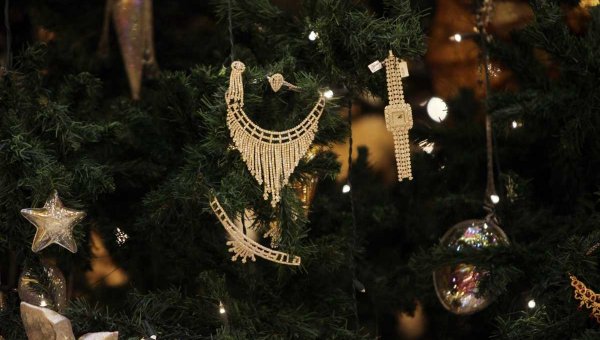 If you are interested in tailor made itinerary and insider knowledge please connect with us here.