Hammam is a symbol of centuries of tradition and love of pampering yourself. Maybe Romans have started it but it was the Turkish Empire that perfected the idea of a place where bathing ritual means healing body and soul. The tradition rarely varied. It starts with you entering the so called warm room, your body gets familiar with warm air after which you enter the hot room. After performing a full body wash and receiving a massage, you finally retire to the cooling-room for a period of relaxation. When you finish your hammam experience, you feel completely relaxed and calm and your skin is like perfect silk. It is an extraordinary sense. We bring you the most luxurious and chicest hammams of the Middle East:
Turkey
Imagine a revitalising oasis, right in the heart of Istanbul. It is the Raffles Spa area of the Raffles Istanbul hotel. Experience local traditional treatments in 3 Turkish Hamams, enjoy the privacy of one of 2 Couples Suites, or retreat to one of 7 luxuriously appointed treatment rooms. With 3000 square metres of spa and wellness facilities, there is plenty of space to indulge. Raffles Spa features male and female relaxation areas with saunas, steam rooms, jacuzzis, experience showers and ice fountains. Add to that outdoor pool with stunning panoramic views of the city and both indoor and outdoor pools are bathed in natural light.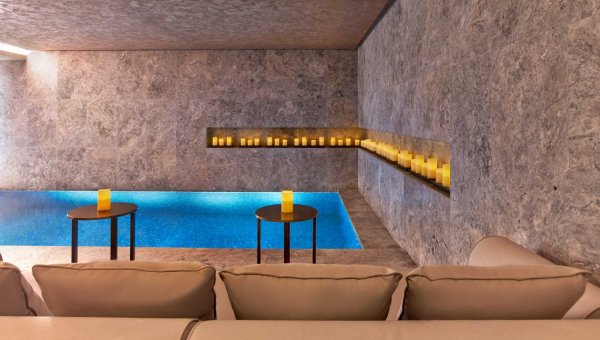 Another world away from Istanbul's vibrant streets, the 950-square-meter Iridium Spa serves as a seductive urban escape at the St Regis Istanbul hotel. Beige marble walls and mosaics combine with metallic and walnut accents, while ornate curtain-like metallic screens promote privacy. The alluring atmosphere extends to seven treatment rooms, including a VIP room with a Vichy shower and attached private hammam, a couple's room, and a Thai-themed room. Meanwhile, the spa's treatment menu comprises facials, body treatments, massages, and ample beauty services. Before or after their therapies, you are invited to access the spa's two hammams and three treatment pools.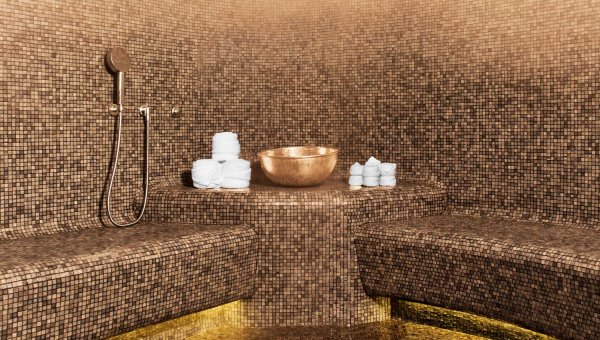 If you need more information you can visit the official website of the Raffles Istanbul hotel here and St Regis Istanbul hotel here.
Morroco
Known as one of the best spa in Marrakech, this wonderful 2500 m² space is dedicated to beauty, of both the mind and the body. For a beautiful face and body, La Mamounia has developed a whole range of products with magical, exquisite textures. Inspired by an intoxicating blend of Moroccan and Eastern culture, Spa La Mamounia beautifully fuses the traditional with the modern. The Spa features a large indoor heated pool, Jacuzzi, 9 treatment rooms, 6 outdoor massage cabins, a gym, 2 Hammams and a spa suite. Moments of pure wellness are offered to you through the hammam treatments, developed exclusively with partner brands Amala, marocMaroc and La Ric. Moments during which time seems to stand still.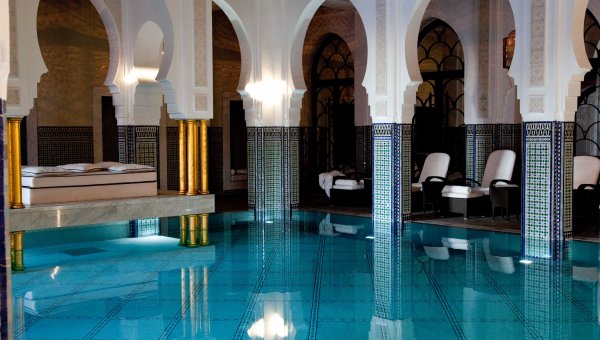 If you need more information you can visit the official website of the La Mamounia hotel here.
United Arab Emirates
Talise Spa in Jumeirah hotel at Etihad Towers is considered one of the best spa's in Middle East. Talise is a luxurious retreat experience, a new generation of treatments will transport you to a healing, serene state of mind and body. You'll discover myriad treatments to relax and revive you; facials, full body massage and our signature experiences are all tailored to your personal needs, leaving you refreshed and revitalised. Talise Hammam treatments mean 4 different packages lasting from 45min to 90 min. Let yourself go to a full body mask of natural honey and royal jelly to nourish and delight the skin.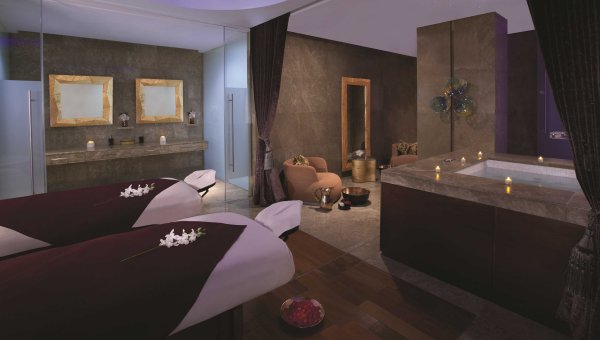 At One&Only Royal Mirage hotel in Dubai enter the authentic Oriental Hammam. The traditional Hammam has long played a part in the cultural and social life of eastern cities. An 'oasis of retreat' from daily stresses, entering the Hammam is akin to a journey: winding corridors turn this way and that, dramatic archways entice you on; until, suddenly, one enters the heart of Hammam, a haven of space, warmth and comfort. The calming sound of running water echoes from the ornately tiled walls, while the gentle and gracious attendant completes the sense of escape. After being washed with Moroccan black soap by your therapist, it's into the steam room to prepare for an intensive all-over body scrub using a hand loofah. A further cleanse – including hair washing – follows, then a traditional body wrap using eucalyptus 'ghassoul', or clay. The Royal Hammam concludes with a honey facial and a full body massage on the heated marble slab.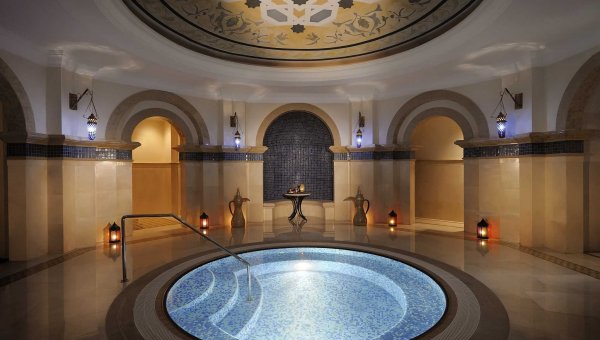 If you need more information you can visit the official website of the Jumeirah hotel at Etihad Towers here and One&Only Royal Mirage hotel here.
If you are interested in tailor made itinerary and insider knowledge please connect with a Connoisseur's travel advisor here.