Sometimes when you think about your next vacation, you dream about places of absolute privacy, luxurious escapes with beaches without the crowd. You imagine relishing in time well spend with your friends or family doing things you want, the way you want it. Connoisseur's travel advisers bring you the most exclusive places designed for your indulgence – private islands. In these magnificent getaways, everything is subordinated to your desires.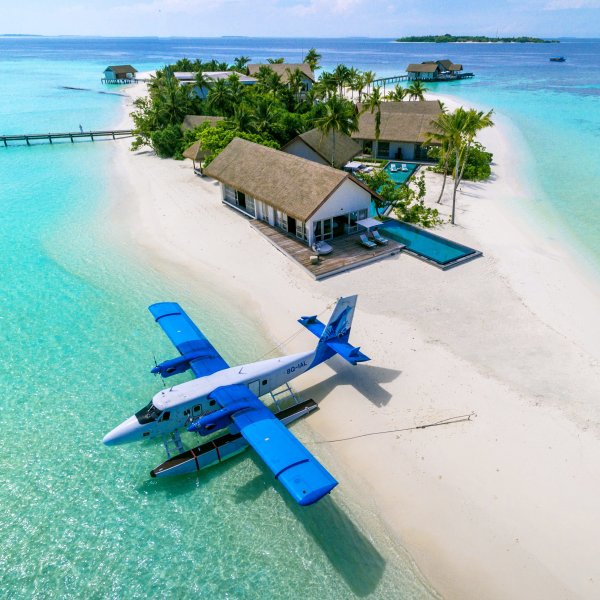 Fantastic beauty of Indian Ocean
Exotic beaches, sparkling emerald waters, and Crusoe-style castaway lodgings. Everything you want of island escape can be found in mesmerizing parts of Seychelles and Maldives. Join us in search of greatest jewels of hundred of islands. If you are more of the adventurous type, ready to explore the tropical wilderness, then the North Island, part of the Farquhar group of islands in the Seychelles, is a must-see. With just 11 handcrafted villas dressed in a beautiful combination of African heritage and luxurious details, North Private Island will show you how to experience 'Robinson Crusoe' living in a sophisticated way.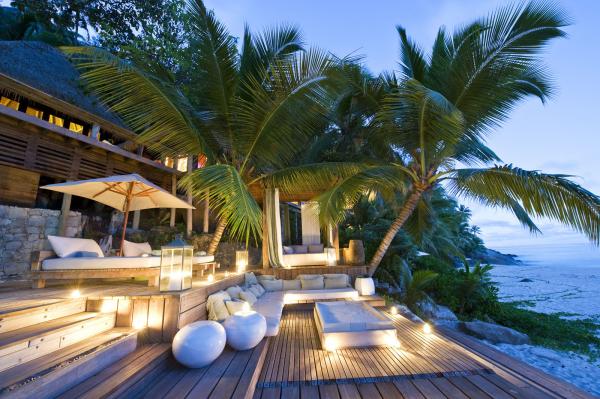 Another paradise vacation awaits at the spectacular 5 acres of the world's first exclusive-use UNESCO hideaway better known as Four Seasons Private Island at Voavah Maldives. Secluded from the world, here you will find a real meaning of private getaway experience. Enjoy in opulent Beach house and two villas and indulge in full luxury services – from exclusive meals and diving to spa and private yacht.
The idyllic seclusion in Indonesia
With more than 17000 islands of which 8000 are inhabited, Indonesia presents a land of enormous diversity. How is it possible to find secluded paradise in a country with more than 250 million people? The answer lies at Amanwana, an unspoiled nature and marine reserve to the east of Bali, nestled on Moyo Island.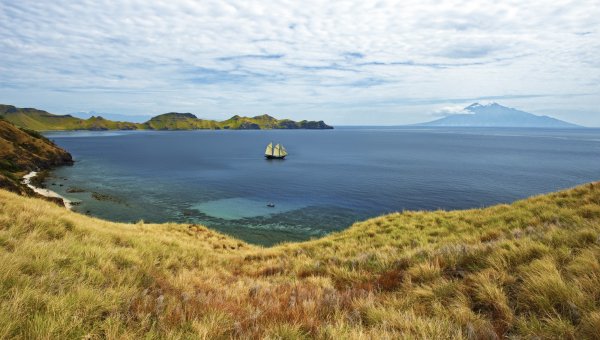 Amanwana is made up of 20 luxurious air-conditioned tents set under a canopy of tropical forest. It represents a unique private island experience where you can enjoy in turquoise waters and pristine reefs of the Flores Sea as well as the hilly tropical forests on land.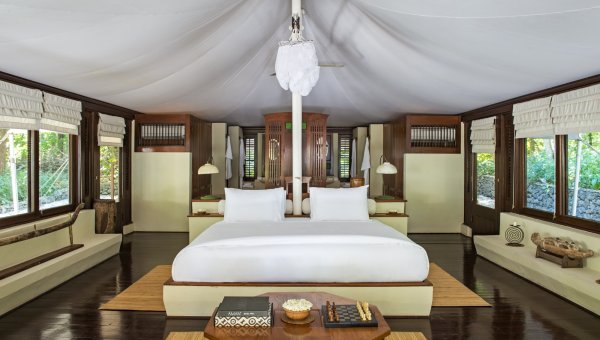 Amanwana is the perfect place to relax and rejuvenate, don't miss the opportunity to enjoy sublime treatments at the Jungle Cove Spa. You can board an extraordinary Phinisi cruiser and venture into the Indonesian Archipelago.
Caribbean exclusivity
One of the most famous private islands in the Caribbean is the magical Necker Island, Sir Richard Branson's private escape. Its well-known visitors and astonishing beauty are the reasons why so many people have this island on their travel bucket list.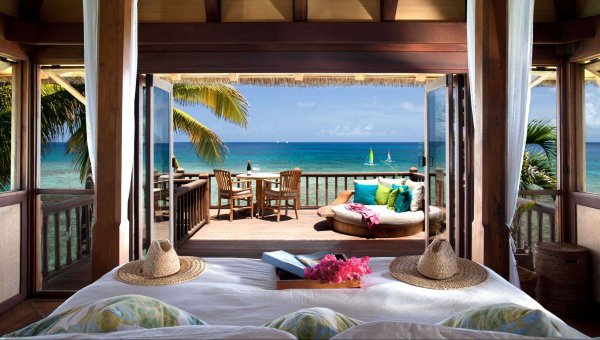 Surrounded by the sparkling blue Caribbean sea of the British Virgin Islands, here you will find the most extraordinary ideas to have the time of your life. How about enjoying sushi in the pool served by chefs in canoes? Yes, Necker Island is designed to surprise you and make you feel like you're on the top of the world. Plan your trip to this stunning retreat where luxurious accommodation, private chefs, fantastic water activities, sublime spa treatments and dedicated staff are just a part of the fabulous private island experience.
Magnificent views of New Zealand
Sitting atop private peninsula with glorious views over New Zealand's Bay of Islands is the location of stunning Eagles Nest Resort. A luxurious estate boasts five villas designed and furnished in an eclectic and contemporary style which will amaze even the most discerning travelers.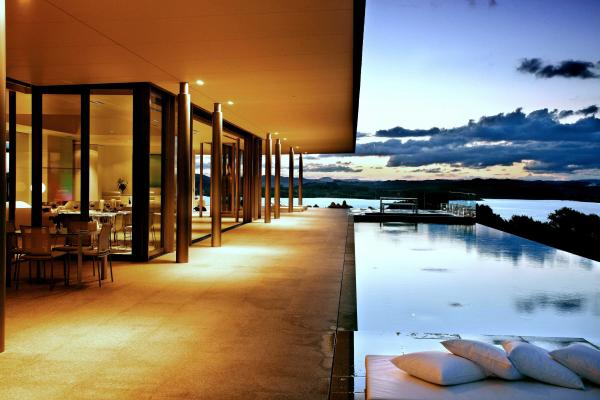 Surrounded by more than 100 islands, subtropical greenery, and private beaches, the Eagles Nest represents the ultimate in exclusivity.Take a scenic flight, from Eagles Nest, by private helicopter over the Bay of Islands or explore the area with your own Porsche or enjoy the tranquility from the infinity pool.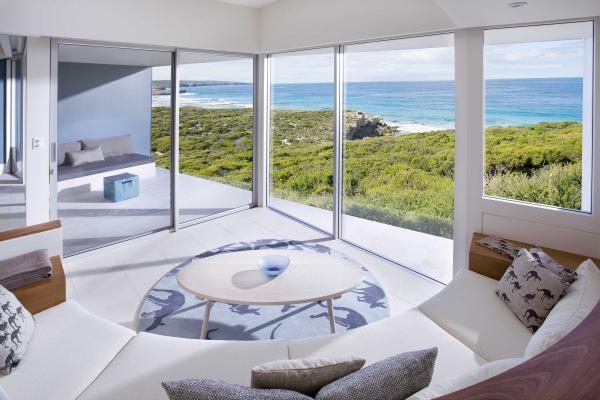 Here, you can do as much or as little as you like. To help you create majestical memories, at your disposal are a personal chef, spa therapist, personal trainer, and a butler.
Don't miss the opportunity to join us and explore the exclusive list of the best private islands around the globe in our Private Islands Collection.