Known as one of the most extraordinary resorts on the planet, Aman decided to surprise its lovers and treat them with a superb possibility to travel the world in utmost luxury. This magical journey of 22 days starts in Japan and ends in Italy, with 7 stops in between.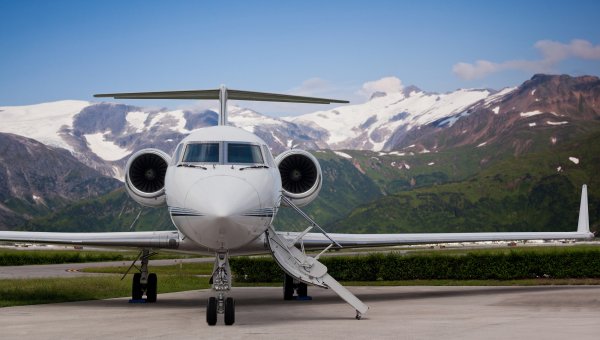 From 20 March to 10 April 2020, up to 16 guests can join this round-the-world expedition, traveling by private jet and staying exclusively in Aman properties. See Tokyo and Shanghai from a new perspective; relax on Vietnam and Phuket's most secluded shores; embrace the majestic landscapes of Bhutan and Rajasthan, and explore the historic coastlines of Montenegro and Greece. Ending with a flourish at Aman's Venice palazzo, this unprecedented journey is a Grand Tour for the 21st century.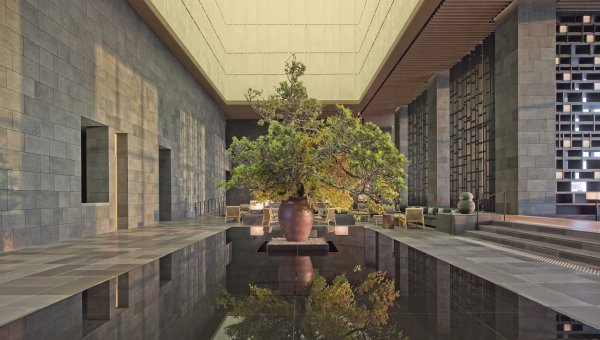 Arriving in Japan at the beginning of sakura is an adventure by itself. And with accommodation such as Aman Tokyo, it will only improve the experience. Add to that cherry blossoms sushi-making classes, lessons in the sword-fighting martial art known as laido and tea ceremonies, as well as private guided tours of the city's finest attractions. Aman Tokyo is a tribute to the modern-day capital of Japan, a place where dynamism is combined with serenity. From there you will start this unparalleled journey by exploring one of the greatest city in the world.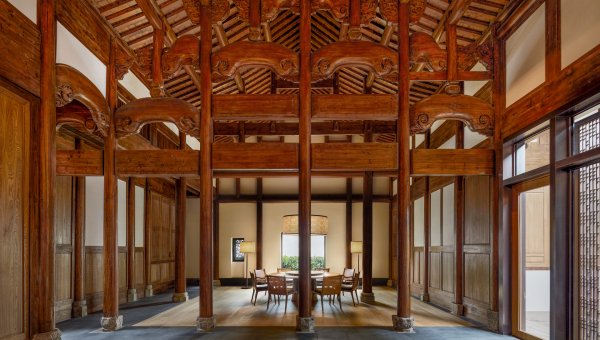 Your next stop is Shangai, yet another city full of history and excitement, but this time in China. To help you sum up impressions of Japan have one of the relaxing treatments at Amanyangyun's spa. The award-winning resort nestled in a forest is a perfect place to rejuvenate and prepare yourself for exploring the bustling city of Shangai and then your next destination – Vietnam.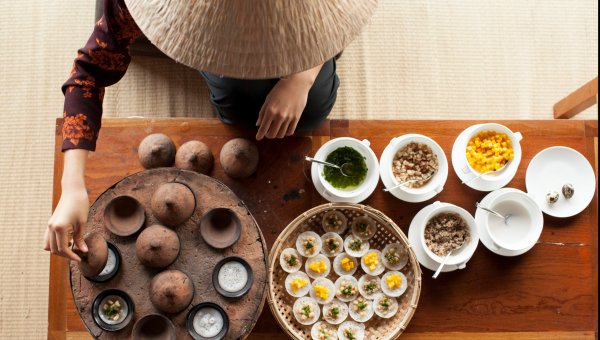 Known for its diverse and lush greenery combined with extraordinary wildlife, Vietnam is the place to be for some coastal exploration. That is why Amanoi is nestled right on the beach where snorkeling and boat excursion are a must-do. With views over the ocean or the National Park, Amanoi will welcome you into its enchanting ambient, all you have to do is enjoy it.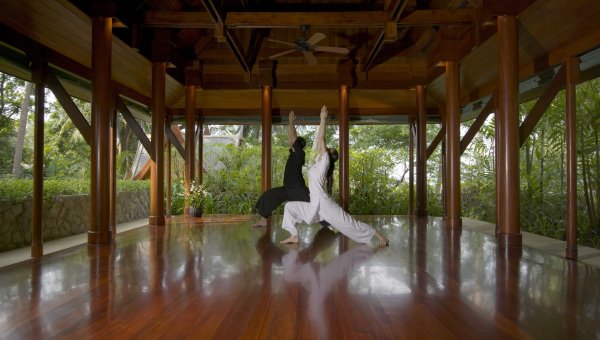 A short hop to Thailand is next for two nights, making sure that any further desire for golden-sand and warm water is well and truly satisfied. Amanpuri is located within a former coconut plantation overlooking the Andaman Sea on the west coast of Phuket. Understated luxury is the theme here combined with the locally inspired interior. Amanpuri offers a vast selection of boats and cruise options taking you to fish markets, coast exploration or tasting superb Thai cuisine. You can aad another adventure here by enjoying cruises aboard the 60-foot Aman I.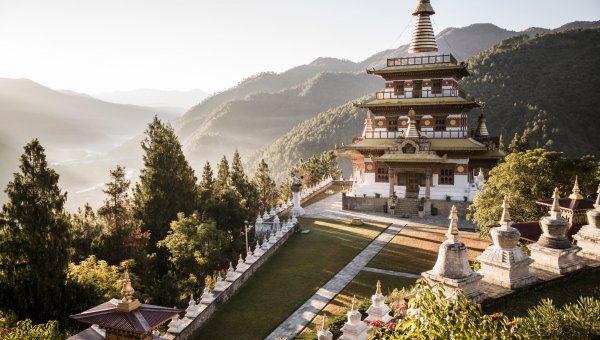 You will now swap beaches with snow peaks of another Kingdom – the last remaining Buddhist realm of Bhutan. Staying in two of Amankora's five lodges you will be able to explore the beautiful valleys of Thimpu and Paro. Don't miss Amankora's spa which incorporates Bhutan's traditional plant- and herb-based therapies into each of the spa menus. It is a true haven of rejuvenation. Amankora is also close to the capital which can be interesting for sightseeing and shopping.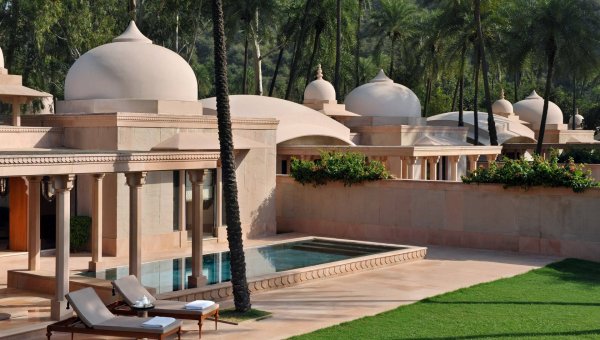 Your next stop is a country of history and spirituality: India. In Rajasthan's astonishing Aravalli Hills lies the palatial estate of Amanbagh. Contemporary details combined with domed cupolas, lush gardens, and ancient ruins create a unique atmosphere of ancient times. You can visit 'Pink City' of Jaipur by private car, driver and a guide.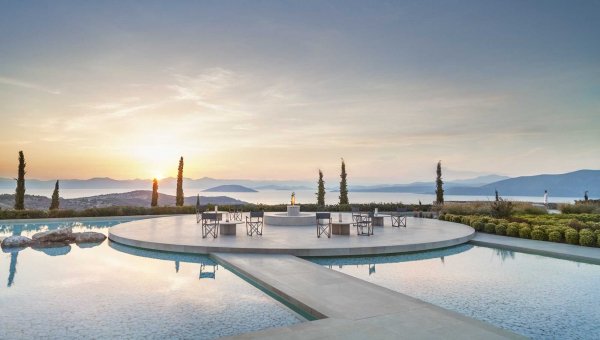 Leaving the Indian Subcontinent you are headed to Europe and the first stop is the historic cradle of Western Civilization – Greece and Aman's jewel Amanzoe. Perhaps the most inspiring of all Aman properties, Amanzoe will transfer you to days of old. Feel like a Greek god while soaking up that 360-degree views of the coast and the Aegean Sea from its hilltop setting. Explore the beautiful Peloponnese from land or sea. Surrounded by olive groves and a private beach this is the perfect place to soak up the sun.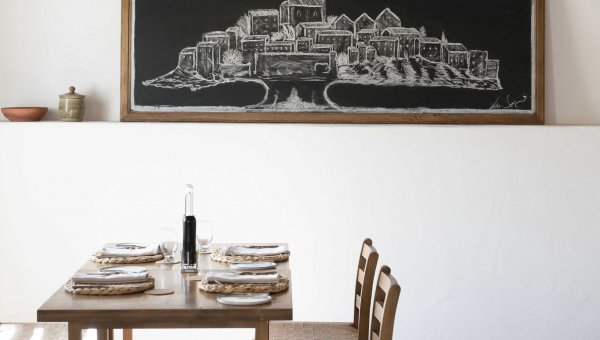 A destination that awaits you is Aman Sveti Stefan located on the most secluded and unique peninsula of Montenegro. This small islet is the former summer residence of Montenegrin royalty and it still has that imperial charm. Aman Sveti Stefan is close to Kotor a UNESCO World Heritage Site that boasts one of the best-preserved medieval towns on the Adriatic. In case you want to add a little party to this adventure nearby city Budva is the place where you should be.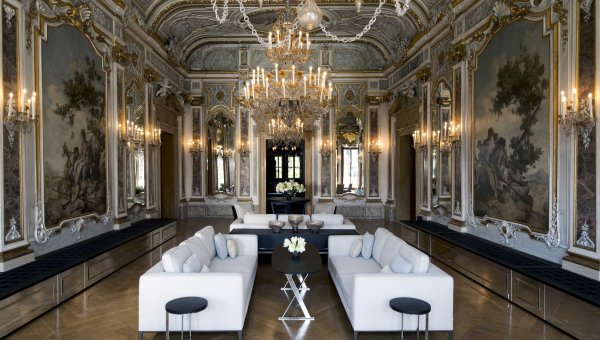 The final stop of this around the world experience is Aman Venice in Italy. Step into a refurbished 16th-century palazzo on the Grand Canal, the best location in the whole city, perfect for strolling or sailing down the streets. Embark on an art exploration through this centuries-old city where every corner speaks a story for itself. Special guides can be arranged upon your wishes but don't miss having dinner at the Aman's Arva restaurant as the Executive Chef Dario Ossola's Italian cuisine menu will spice up your senses. The perfect way to end this 22 days adventure.
Interested in this experience. Connect with us and one of our travel experts will get in touch with you as soon as possible.