The beautiful coastlines of Spain and Italy don't just offer relaxing time by the sea. These countries mastered the art of combining activities that will make your heart run a little faster because of all the possibilities you can experience. Plan your vacation to places where you can have a holiday that you'll remember. And if you are a golf player there are endless options to mix golf, sea, & sun and enjoy the time of your life.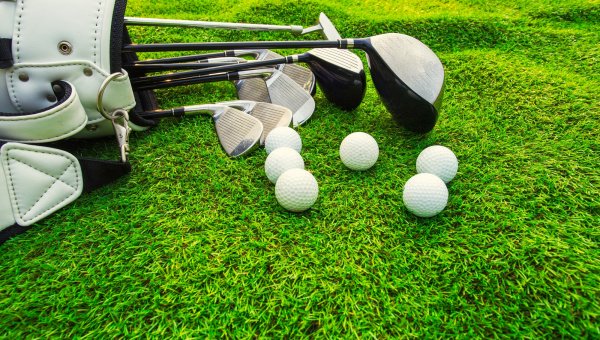 Spain
Voted as one of the best destinations for having an active vacation Spain offers more than 400 golf courses. It doesn't matter if you prefer mainland or island break as golf is loved in every part of the country. Here's our selection of the places where shades of blue and green match perfectly with your sports equipment.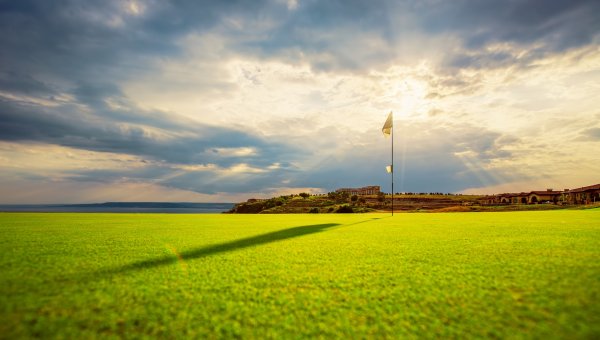 The Seaside Grand Hotel Residencia epitomize peace, privacy, and relaxation in a luxurious setting. Surrounded by nature reserve, dunes, and beaches of Gran Canaria it represents the ideal starting point for your golf adventure. Due to island's unique landscape and its warm weather all year round, Gran Canaria is the perfect golf place. Three of the seven golf courses are in immediate vicinity of the hotel.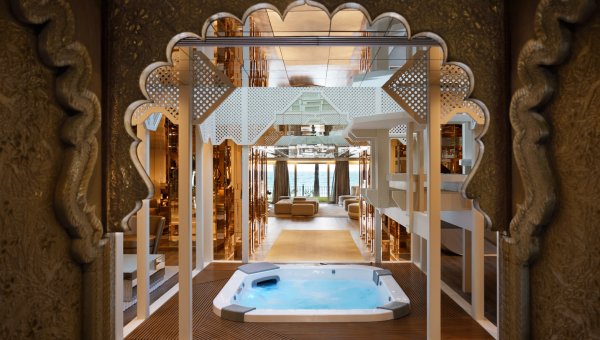 On the mainland awaits 18-hole golf course designed by Dave Thomas, a part of the Marbella Club Golf Resort. It enjoys unbeatable views of the mountains and the Mediterranean, out to Gibraltar and across to the African coastline which makes it one of the most beautiful locations to have a round of golf. With limited play and 12 minutes between tee times, overcrowded rounds are not a concern and morning tee times are guaranteed. The hotel boasts luxurious accommodation and spa where you can enjoy relaxing time after an active day
Italy
Apart from enjoying art, cuisine, and sophistication of well-known dolce vita, Italy is a superb destination for golf lovers. From the green beauty of Tuscany to the island breeze of Sicily, golf in Italy is an extraordinary experience.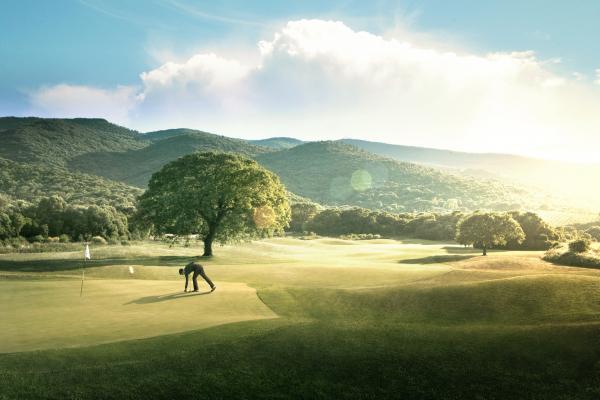 The Argentario Resort Golf & Spa is a contemporary masterpiece nestled in wonderful part of Tuscany. It's bold style, eco-friendly design and nature oriented charm are complemented with the golf course which is located in a protected natural area. The championship 18-hole golf course hosts a number of prestigious competitions at Italian level. Designed by professional golfer Baldoviso Dassù and architect David Mezzacane, this panoramic and challenging course includes a driving range and a golf academy.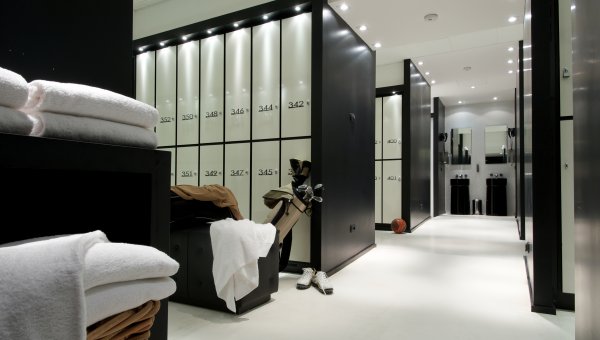 Sicilian Rocco Forte Verdura Resort is set on 230 hectares, with nearly two km of private Mediterranean coastline. Home to the 2012 Sicilian Open Championship, Verdura is a world-class all-year-round golf destination. The three links-style golf courses, all designed by Kyle Phillips, use the natural, green contours of the landscape and are planted with indigenous trees and shrubs. Warmed by the Mediterranean sun and refreshed by the sea breeze, the courses are free from any buildings, offering uninterrupted views of the azure waters. The two 18-hole courses, The East and The West, challenge golfers of all abilities and have five tee positions on each hole. This is golf on a grand scale, with the personal service and attention of a private club.