When we talk about hotels, we talk about relaxation, enjoyment and exclusive design. The aesthetics of the great design is of course found in fashion too. There is no surprise that many of great fashion designers decided to try out their craft in designing suites, rooms and even hotels, and here is the list of the top fashion design hotels in the world.
Armani Hotel Milan and Dubai
Timelessly elegant hotels match the aesthetics of Armani brand. Each element has been personally designed by Giorgio Armani and chosen for sculptural, aesthetic and sensual qualities.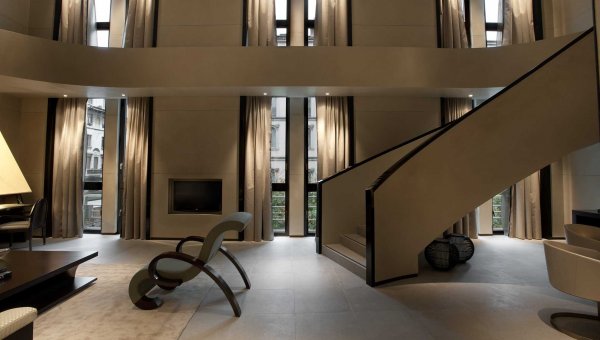 Clean lines and Armani design philosophy of luxurious lifestyle can be found in both Armani Milan and Armani Dubai hotels. Calming colors of beige and brown are perfectly presenting Armani's refined luxury that can be found in all room in combination with indulgent services.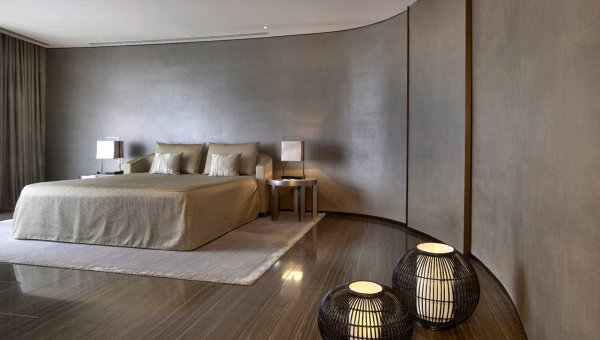 Dior Suite at St Regis New York and Majestic Barriere Cannes
Inspired by the Dior ateliers in Paris the suite of St Regis New York represents a Parisian chic in the center of New York, with a magnificent look on Central Park. Crystal chandeliers, grey and orange tones in combination with sketches form Christian Dior himself hanging on the walls give away an haute couture ambiance. The furniture in suite matches the interior found in Dior stores worldwide.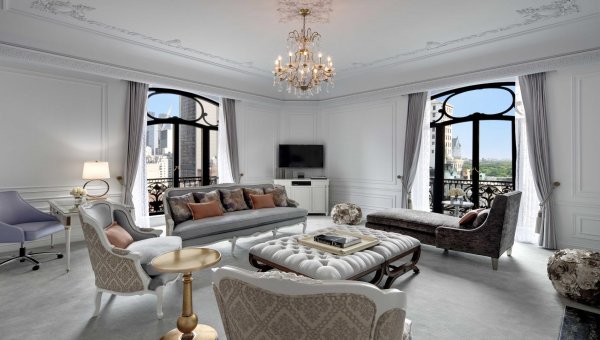 The accredited interior decorator of Dior, Nathalie Ryan, designed the Dior Suite in hotel Majestic Barriere in Cannes as a homage to the famous headquarters of the Parisian designer, located in historic avenue Montaigne in Paris. The Suite is furnished with superb elegance, which can be noticed in the smallest details: silks and velvets, embroidered bed linen and photographic works.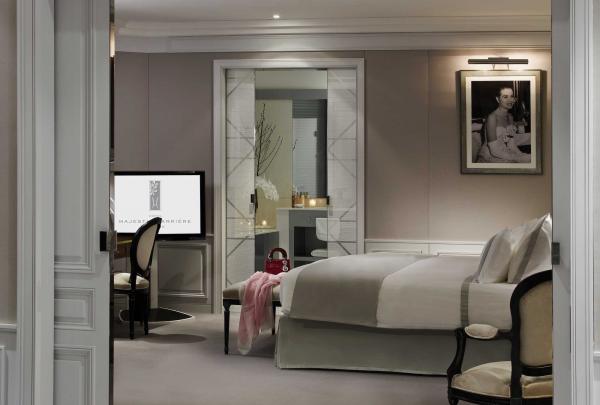 Round Hill Hotel & Villas, Jamaica
Sophisticated, subdued, and sublime, these words match the amazing style and design of famous Ralph Lauren. This is the perfect combination of runway and Caribbean style. The oceanfront rooms at Round Hill are as stunning as they are comfortable, romantic and cool they present the impeccable design of Ralph Lauren.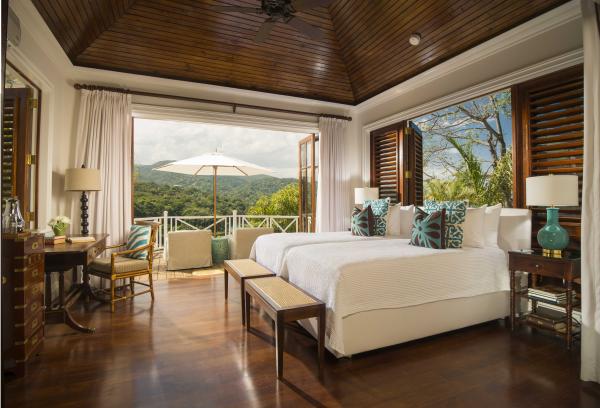 Bulgari Hotels
We bring you two different location that shows perfectly what's Bulgari all about. Bulgari London and Bulgari Bali. Each hotel has it's own unique architecture yet manages to keep that special Bulgari elegance. The contemporary architecture and Bulgari's legendary flair for design are matched by the class-leading quality of service found in Bulgari London.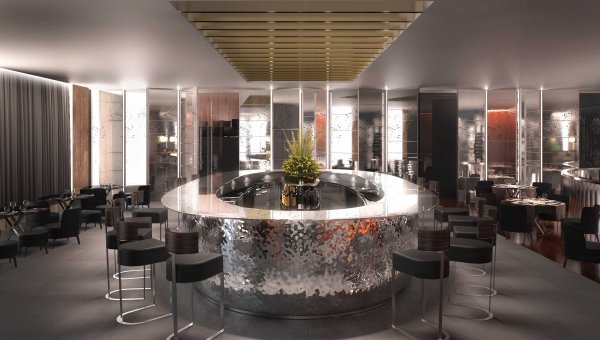 Signature use of silver throughout the property - most notable are the splendid pair of solid silver chandeliers that illuminate the hotel's ballroom – perfect elegance for London. Bulgari Bali combines the elegance of the brand and unique Balinese culture and history. It represents paradise island overlooking the Indian Ocean.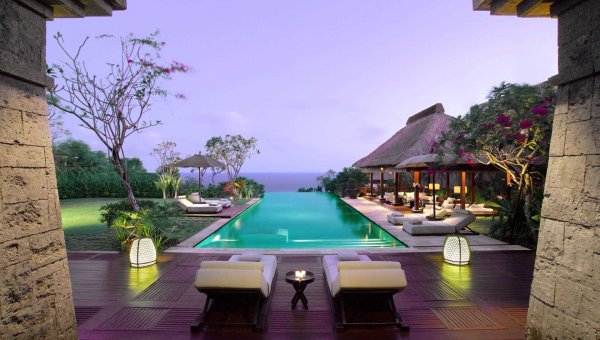 Palazzo Versace, Australia
The Palazzo Versace is the personification of Gianni Versace's commitment to luxury where every aspect of the design, from its architecture to its furnishings, provides the high level of opulence and sophistication that Italian design is famous for down the runway. Here, even the pool is not a pool, it's a water salon.