End of 2015 will be extraordinary time of the year for all Aman lovers as the Amanera, new luxury Aman hotel is set to open in Dominican Republic. This is the new location for Amanresorts and it is also the first one to include a golf experience with the 7,085-yard Playa Grande Golf Course. For all the lovers of hideaway luxury hotels in the Caribbean this is the new place to visit. And for Aman lovers, or better known Aman junkies this is Caribbean dream come true.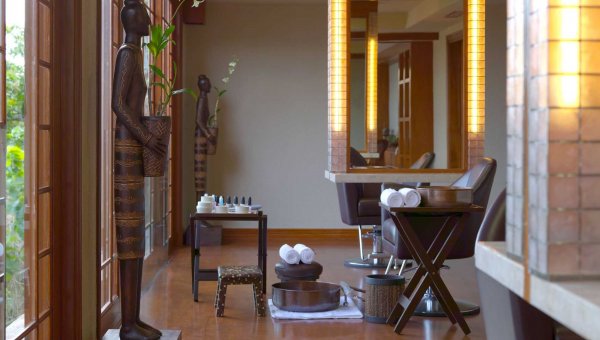 Located on a sublime clifftop overlooking the crescent-shaped Playa Grande beach, Amanera is surrounded by verdant jungle and framed by the island's dramatic Cordillera Septentrional mountain range. Amanresorts is know for its unique locations and Amanera is not an exception. As their mantra is to be in harmony with the landscape and nature, the new luxury resort will feature only 25 Casitas each demonstrating a raw, organic design that complement the natural setting. The Casitas will all have flat biodiverse roofs that cultivate green gardens, cool living spaces and further blur the lines between dwellings and jungle. The Casitas appear to be very much part of the landscape, something that has come to define an Aman. Every Casita is accessed via a winding pathway through a private garden and 13 Casitas will feature their own 10-metre private swimming pools. Designed as a tranquil sanctuary over two floors, the Aman Spa will have six single and two double treatment rooms, as well as a Pilates studio, yoga studio, meditation pavilion, watsu pool and a comprehensive gym. The new luxury resort will be truly unique with deep appreciation of the creative and elegant as all the Aman resorts are.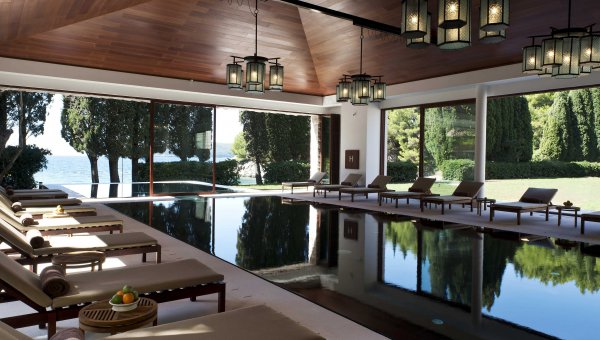 While we wait for the Amanera grand opening, we enjoy the stunning Mediterranean setting of Aman Sveti Stefan, a unique isle in Montenegro which incorporates two kilometres of coastline including the pink sandy beaches of Sveti Stefan, Milocer Beach and the famed Queen's Beach. Aman Resorts are laid-back, peaceful havens (Aman is Sanskrit for peace), designed to reflect their surrounding culture. The special touches at the Aman resorts are the norm, such as special after hours access to the to the Doge's Palace and clock tower in St. Mark's Square from Aman Grand Canal in Venice. Similar to this experience is the one at the Aman at Summer Palace in Beijing where guests have access to a secret door that opens onto the east gate of the palace gardens.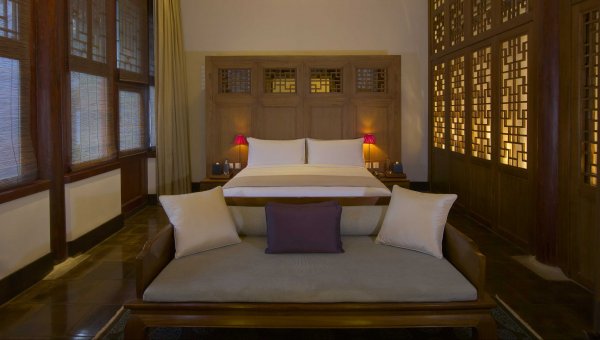 Details as these is why the lovers of Aman resorts call themselves Aman junkies and why they choose to explore every Aman resort around the world. Since the opening of the first resort Amanpuri in Thailand's s tropical island of Phuket in 1988, the idea of creating a unique, peaceful setting for discerning travellers has grown. Now Amanresorts present an uncommon approach to luxury travel with more than 20 locations around the world. They represent a form of lifestyle as each resort is known for having small numbers of rooms, unique ambiance, is nature oriented with most unique locations of the world and one of the most exclusive spa's on the globe. Perfect example of Aman-way of wellness is Amanzoe's Aman Spa which comprises seven double treatment rooms, two hammams and a hair and finishing salon, all looking onto a peaceful open-air courtyard. Treatments at this luxury resort in Greece include massages, facials, scrubs and wraps, combining the best Asian techniques with ancient Greek beauty rituals, and using Aman Spa's own range of chemical-free skincare products.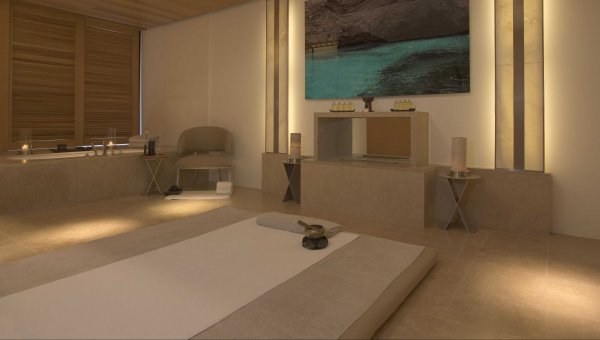 Every Aman resort is unique but each offers a guest experience that is intimate and discreet, while providing the highest level of service. People behind Aman are determined to keep their unique lifestyle experience an even to upgrade it, as it will be at the Amanera with splendid golf addition with the highest number of oceanside holes in the Western hemisphere.
For more information you can visit Amanresorts website here, or if you are interested in tailor made itinerary and insider knowledge please connect with Connoisseur's travel advisor here.