There are vacations designed for food lovers. There are those who travel for adventure, and some travel to relish in masterpieces of art. For the art lovers, there are hotels you don't even have to leave to enjoy your favorite craftmanship. Here are the top 5 hotels filled with magnificent artwork
FAENA MIAMI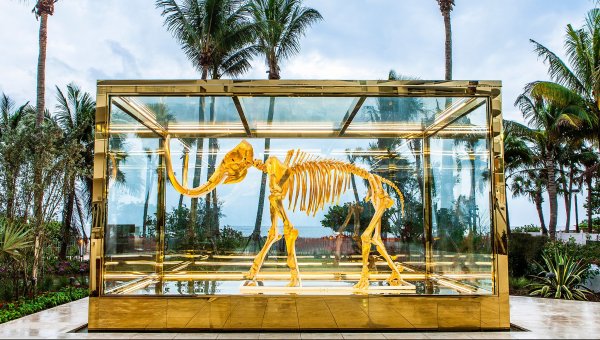 Arguably the most artistic hotel in the world is located on the beaches of Miami. Brought by art lovers themselves: Alan Faena, Baz Luhrmann and Catherine Martin, Faena Miami will greet you with the Damien Hirst "Gone But Not Forgotten" mammoth skeleton. From floor-to-ceiling gold leaf murals to the graphic works of Argentinian painter Juan Gatti, Faena Miami is the place to experience. Every step you take here is an homage to the great styles and designs of the world.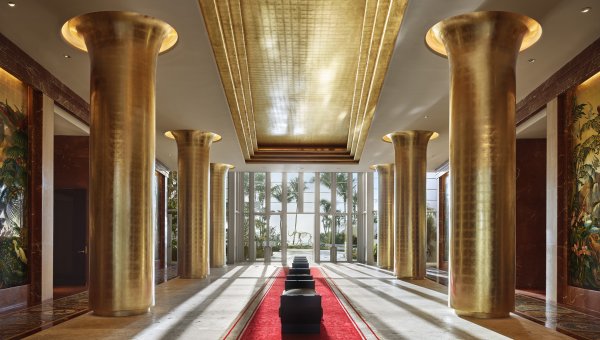 There is even the hotel's Faena Theater, a 150 seat cabaret-style performance space offering live entertainment, intimate concerts, and original productions. Featuring remarkable works by artists including Damien Hirst, Jeff Koons, Alberto Garutti, Gonzalo Fuenmayor, Manuel Ameztoy, and Juan Gatti, Faena Hotel Miami transforms ordinary into exceptional.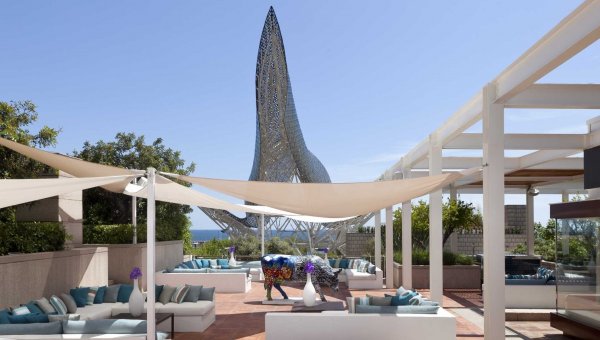 Prelude to the expectations of the hotel that is called Arts is the 56-meter-long curving, fish-like sculpture of the Frank Gehry. You must say it does sound promising. Major exhibitions can be seen in Hotel Arts, starring masters such as Picasso and Dalí. Hotel Arts Barcelona is a cultural hub located just 300 meters from the beach. This high-end architectural landmark of the city boasts some of the most incredible artwork of Catalan and wider Spanish artists.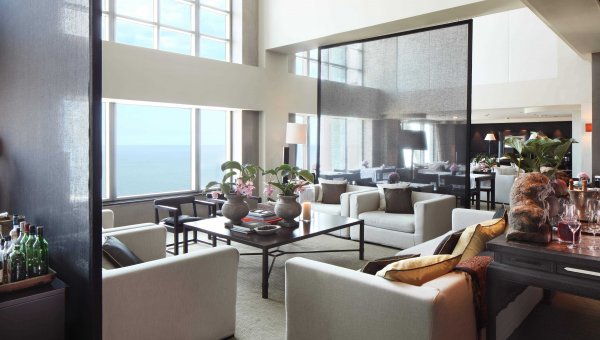 Each floor has a matching artwork in style and design and we must say the hotel does deserve its name. Our recommendation is to summarize the impressions and enjoy deep relaxation at 43 The Spa at a height of almost 150 meters while watching the Mediterranean fade into the horizon. That can also be an artistic adventure.
JOALI, MALDIVES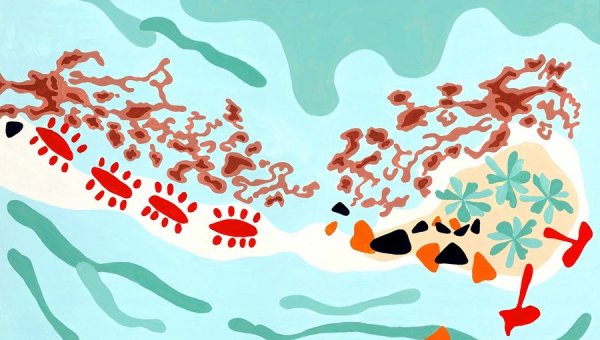 Now, this is an experience to remember. Not only that Joali is a luxurious Maldivian paradise, but this is also a paradise for all lovers of finer things in life. All 73 villas are filled with unique pieces designed by 13 different artists. This is an interactive nature-and-art island escape where you can grab Art Map and discover original works of art and dynamic designs curated by the Zeynep Ercan and Asliala Onur. Pieces combining art, experience, and human interaction that capture the nature both visually and materially will leave you with something to remember apart from the warm water and perfect sunset.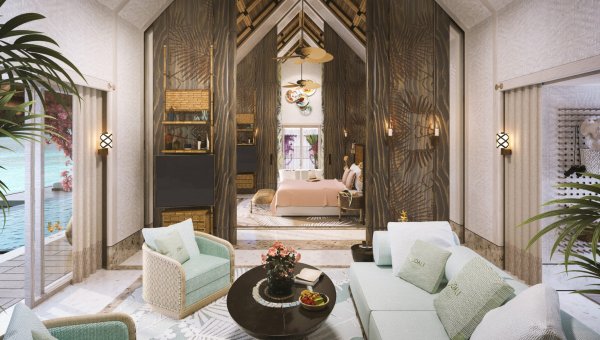 The well-known Misha Kahn, the crafter of delusional objects designed the Underwater Coral Sculptures that can only be seen while diving. If you are not into exploring underwater galleries, unwind on the beach with a book from Joali's impressive library that offers more than 1000 books. The unconventional luxury can be experienced with many artistic workshops or exhibitions of international artists. Don't miss the art of dining at the Pork Hefer's Manta Ray Tree House, Joali's experiential dining concept.
DOLDER GRAND, SWITZERLAND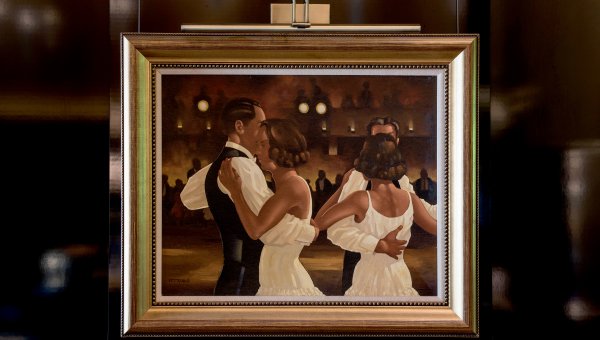 An art mecca of Zurich isn't located in a museum, it's in the glamorous Dolder Grand Hotel which features over 100 works of art by prestigious artists. You are greeted by the Andy Warhol's "Big Retrospective Painting", spanning 11 meters above the reception. As a modern art hotel, Dolder Grand will equip you with a modern art tour guide – an art iPad designed to guide you on an exceptional art journey throughout the hotel. The striking pieces from the likes of Salvador Dali, Jean Tinguely, and Henry Moore will indeed leave you speechless. Take a stroll in the courtyard where you'll find magnificent sculptures from artists as huge as Ferdinand Botero.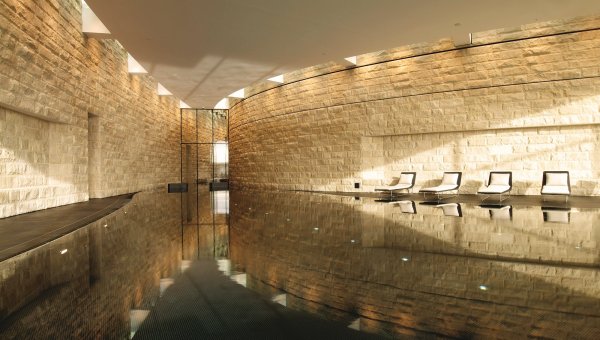 Lovers of architecture and interior design will also be impressed with Dolder Grand, our favorite part is the Dolder Spa pool where art and rejuvenation meet.
THE SILO, CAPE TOWN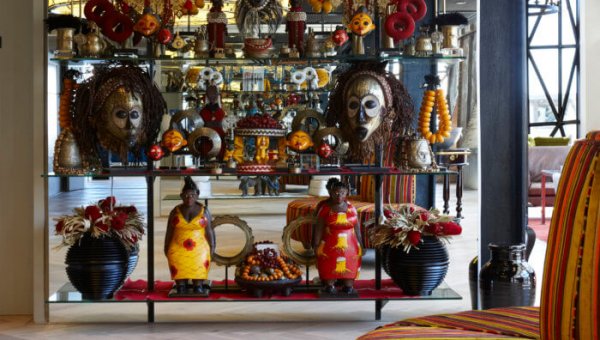 Nestled on top of the first major museum in Africa dedicated to contemporary art The Silo represents a new way of experiencing Africa. Every room here is a piece of art, designed in a different way which tells a story of South Africa and its combination of traditional and contemporary crafts and styles. Throughout the hotel, you'll find works of renowned artists such as Cyrus Kabiru, Mahau Modisakeng, and Nandipha Mntambo.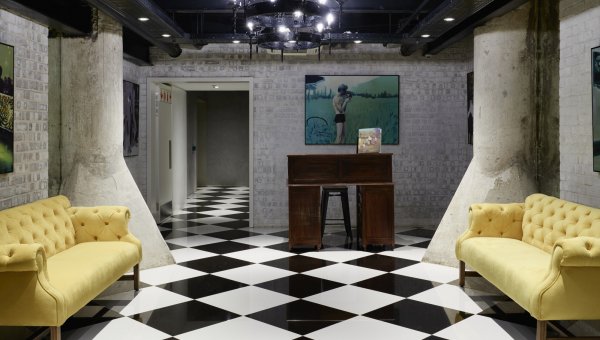 If this doesn't satisfy your artistic needs, there's a private gallery called The Vault, located in the basement of the hotel, beautified by the rotating works from upcoming African artists.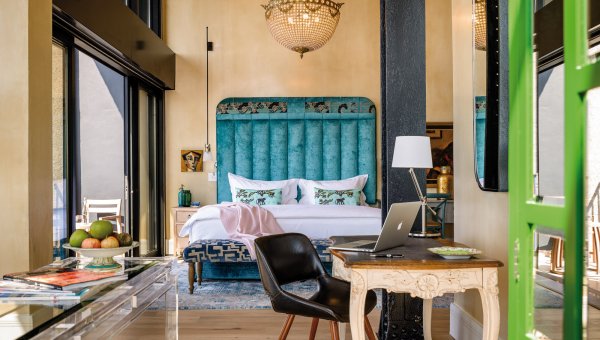 To add a pinch of exclusivity, there is a private tour of the Zeitz Museum of Contemporary Art Africa via a secret entrance on the fourth floor.
Our travel advisors can help you organize a hand-crafted artistic experience all over the world..